I'd go with Sienna. I like her build a lot better than the other foal's. Although Sienna is not as flashy, I'd still go with her.
Quote:
Originally Posted by Harlee rides horses
I would go with Firefly. She seems sturdier to me, and I like her neck better.
Yep thats my choice too.
---
Lexington Farm
~
LX
Here is Firefly.. these are pics from the same time as that other one of Sienna... they were her sale pics. She is standing on fairly level ground.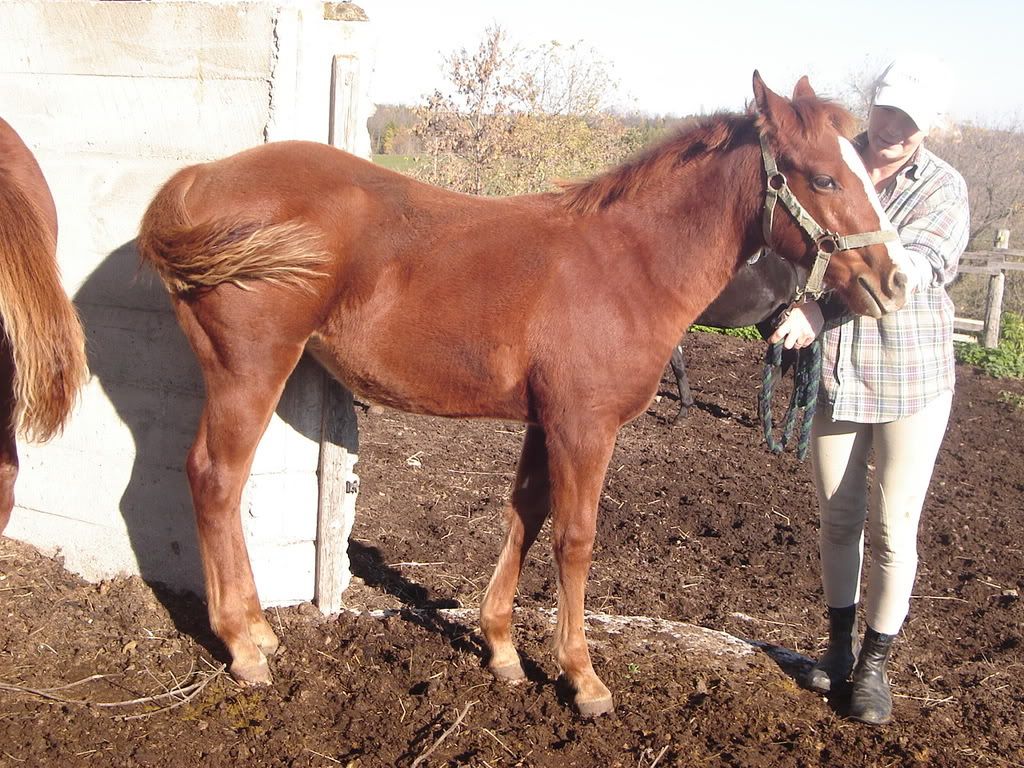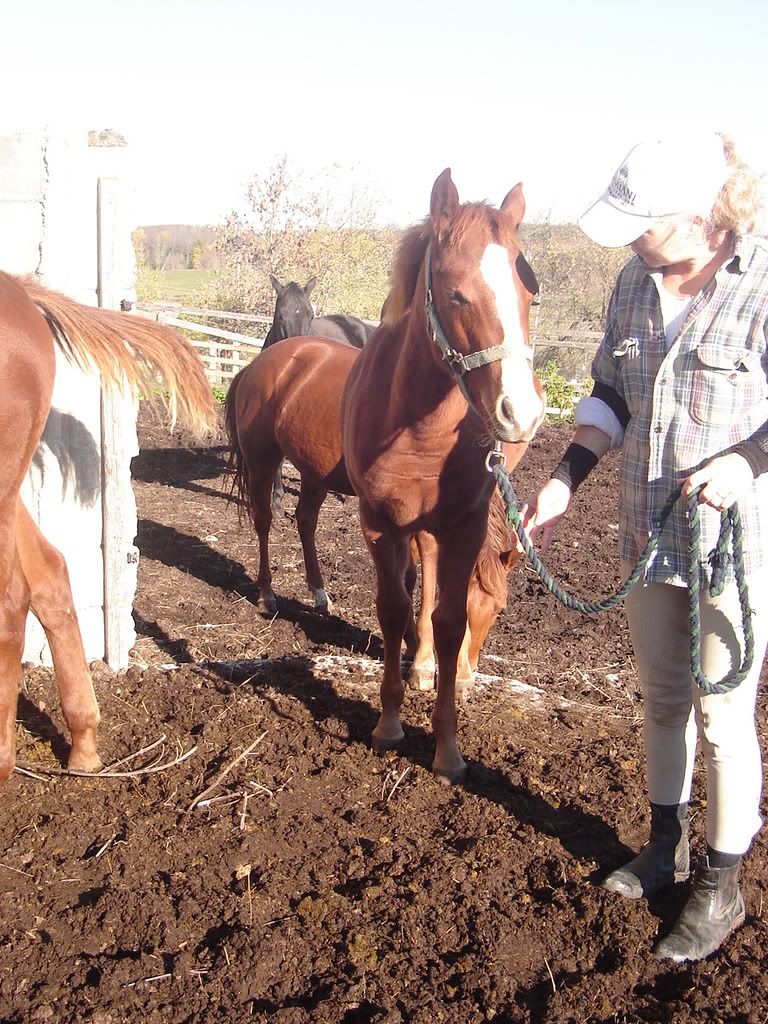 I have to say its very interesting to hear people's picks. The people that do the western events tend to pick the Qh while the english pick the CSH.. haha
I guess us English riders have a preference on conformation. Like I said before, I love QHs but I go for the more English built ones. I plan on breeding my 17hh TB mare to a 17.2hh QH (can't wait to see that result
but I wont breed til next year(she needs more weight), so 2yrs. from now I will have the baby)
I would pick the first one. Better bone and conformation and she has a blaze which I'm a sucker for