Opinions appreciated
---
Please critique my new mare for me. I know she needs weight, and a good scrubbing, but I would like to know what y'all think of her. Do not worry about hurting my feelings. I have people critique my dogs all the time. I know these aren't the best pictures, but they are all I have at the moment. Also, can anyone tell me how to decide what disciplines she would be good for? I want to do more than trail ride with her, but I do not know anything about other riding styles. Any help?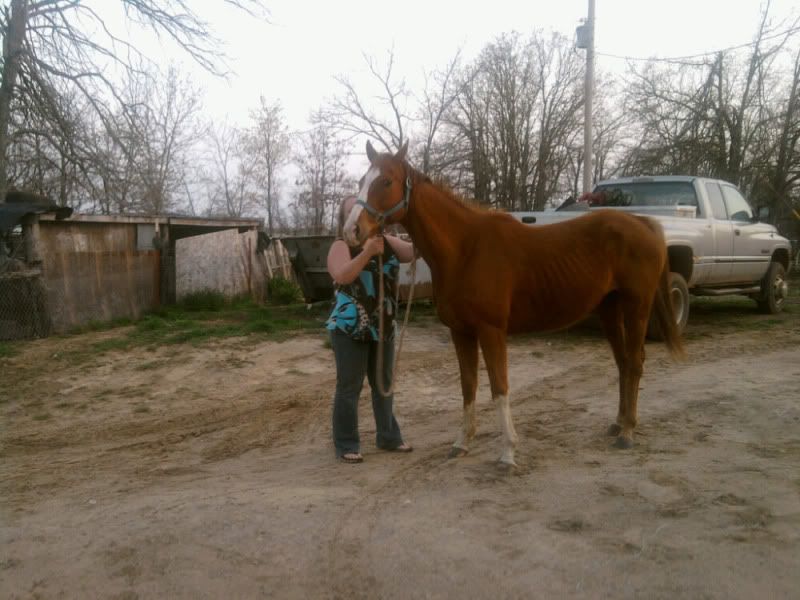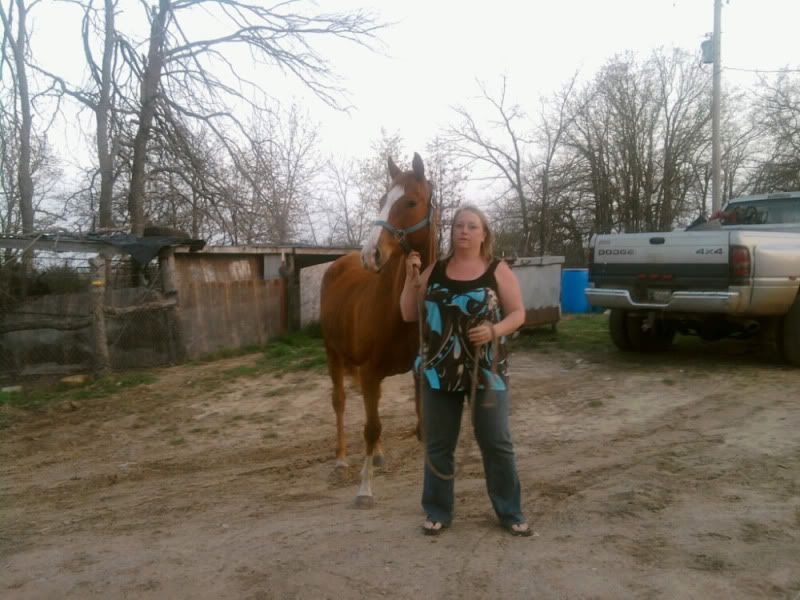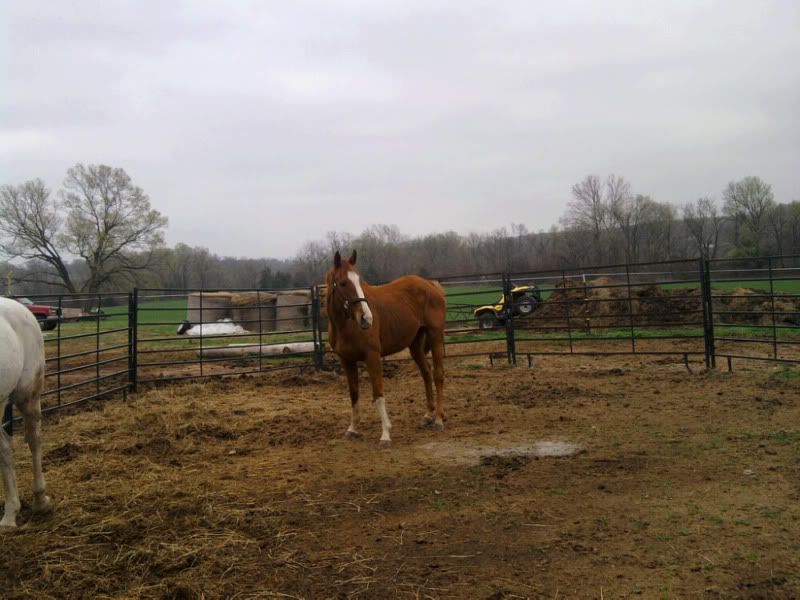 i forgot to mention she is a 7 yr old thoroughbred mare.
In the pictures her legs look a little too far apart but they may be just they way she is standing in the pictures.
Other than needing weight she looks pretty good.
Love that blaze.
---
Life is about doing something you love and never giving up.

Yes, I think I see something funny about her legs. Looks like the right foreleg turns out at the knee. But once she gets lots of weight back on her...she should be pretty!
---
A good horse is worth more than riches. ~ Spanish Proverb
Thoroughbreds are usually absolutely suitable for lower level dressage and show jumping (and some also on a very high level, of course), endurance riding and eventing.

I think that you should get her to a better weightfirst. After you've trained her a little bit, you'll recognise what's fun to her. Maybe she prefers dressage to show jumping, or the other way round. I like the way she looks like, but I think she'll need a lot of training to build muscles and good food :)
thank you everyone for the comments. im definitely going to get a lot more weight put on her before we even think about riding.
I think she will look very stunning once you get some weight and lots of muscle on her. I too, noticed how she was standing kinda awkward in the front, maybe you just took a picture at the wrong time each time lol. It happens.
---
- If today was your last day, and tomorrow was too late, could you say goodbye to yesterday?