Started
Join Date: Aug 2009
Location: In the barn whenever possible.
Posts: 1,910
• Horses:
2
Out of Curiosity
---
IF you had to choose between these two horses, which would you chose and why? I'd love a critique of them. The pictures are not the best to critique from, I know, but please do your best.
My fiance likes one, I like another. We'd love to put some training into one of them. I'd love to know what others think.
Calamity: 4/5 yr old quarter horse mare. Her mother is Docs Nifty Surprise grandmother is Dry Doc Surprise.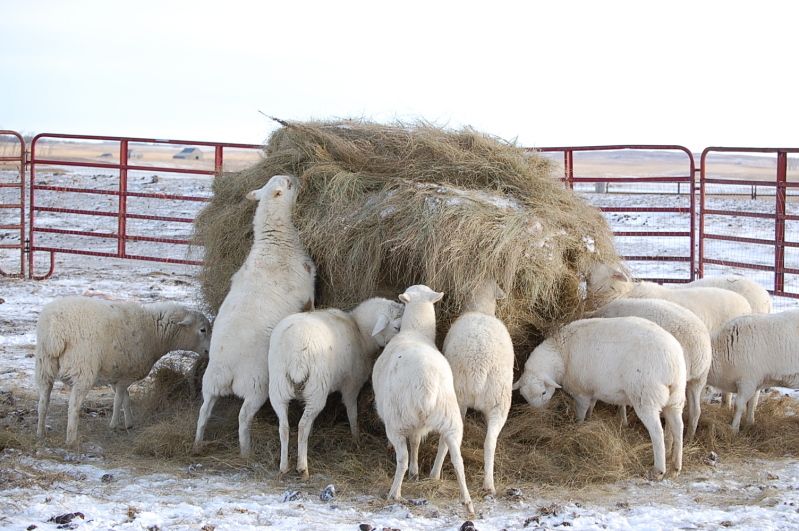 Fujita 5/6 yr old quarter horse mare. Not sure about her breeding, my fiance is thinking Boston Mac background (???).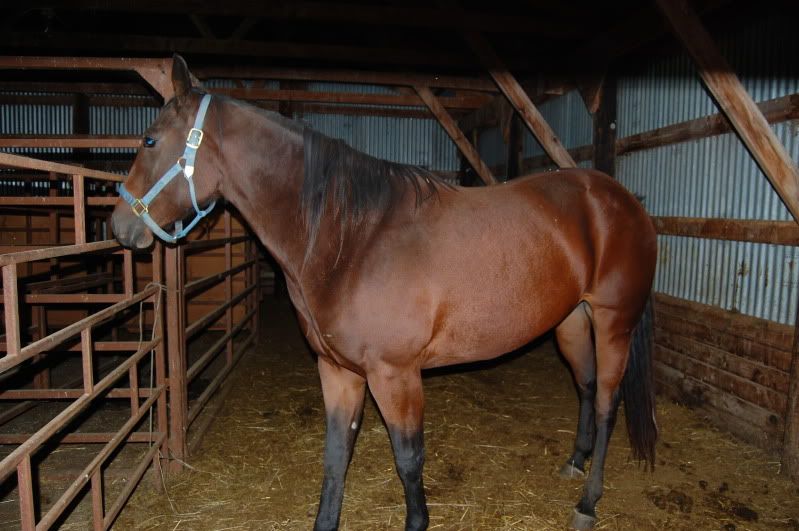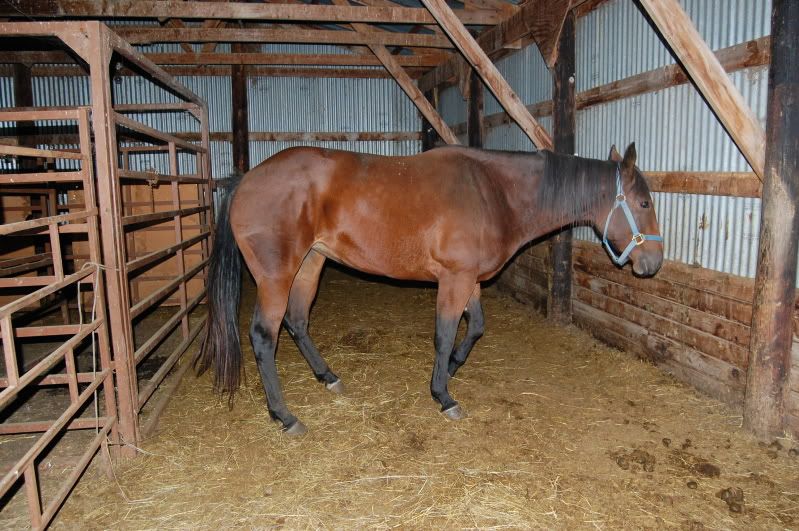 ---
"Riding a horse is not a gentle hobby, to be picked up and laid down like a game of solitaire. It is a grand passion. It seizes a person whole and, once it has done so, he will have to accept that his life will be radically changed." -Ralph Waldo Emerson
Just judging by looks only, I like the first mare better. The only thing I don't really like about the bay is her thick low set neck.
To be honest not overly keen on either neck, first looks ewe necked to me and in the second low and thick set. Overall I prefer the bay mare because it's only the 2nd pic of her I'm not too fond of and the roan doesn't appeal to me whereas I really quite like the bay. I vote bay.
---
Eagles may soar but weasels don't get sucked into jet engines.
I honestly like the bay....she has nicer shoulders, chest, and a nicer bum to me...

Im not hot on eithers neck though....

Both look nice and both have different qualities that I like...personally I just like the bay more though...
---
Horses Will Listen...Even When No One Else Could Possibly Understand...
I vote first one, I really dont like the second ones head or neck.
Weanling
Join Date: May 2009
Location: Charleston, South Carolina
Posts: 601
• Horses:
8
I vote for the roan because I like roans. She's cute. I like her short back, quicker turns ;) I like her head, it's much prettier than the bay's head. I think she looks sweet. With work and muscling she'll fill out nicely.
#1
Roan has ewe-ish neck, bay has thick and low neck, but I like the roan better overall. Has a nicer look to her, I guess,lol :)
The bay is more appealing to me as far as the body goes, while the roan is more appealing in the head/neck department...although she has a nicer bum.

I'm not sure I like the roan's front pasterns...hmm. I suppose if it were me, at this point I'd be evaluating based on personality/what I aim to do with them.
I like the roan, Calamity because of her intelligent look and short back. She also has a nice round butt.
The bay might be just as nice, it's hard to tell, but she just doesn't have as an intelligent looking head as the roan. I guess the roan looks intelligent, while the bay looks indifferent. But of course it is just a moment captured in time that may not reflect how they really are.
Weanling
Join Date: Jul 2009
Location: The great, white expanse of Maine...ugh!
Posts: 400
• Horses:
3
The roan also has a reeeaaally upright shoulder - but depending on what you're using her for, this could be a total nonissue. As an eventer, though, I notice these things ;) The second is kind of hard to tell, but it looks as though she may be quite sickle-hocked.
---
And now, the men of the Second Armored Division with their famous close-order swanning about.