Percheron/Arab Gelding - Please Critique!
---
Hey Everyone,
This is Pride. He is a four or five year old Percheron/Arabian cross. I've posted some pics of him before in other areas of the forum but I specifically want some critiques of his conformation. He is not my horse, but I am working with him on some basic ground training issues.
What do you see as his strong and weak points? What disciplines do you think he could do well in?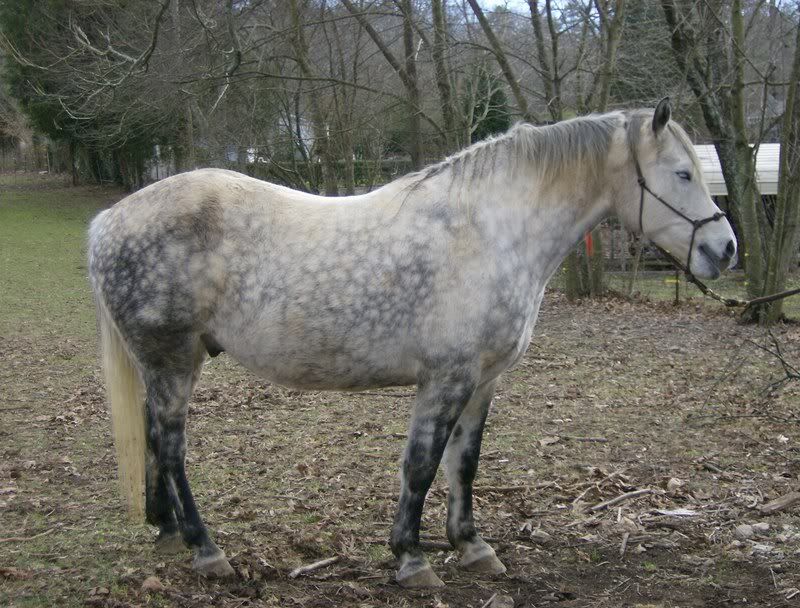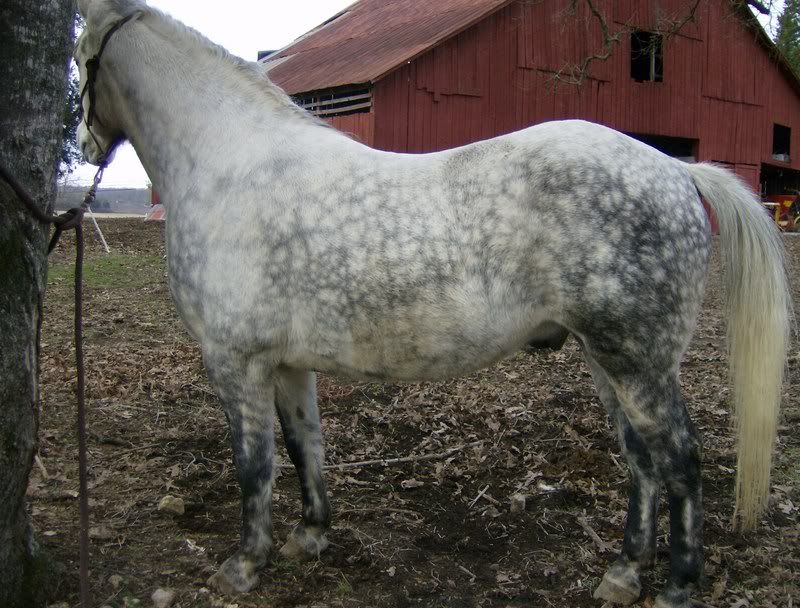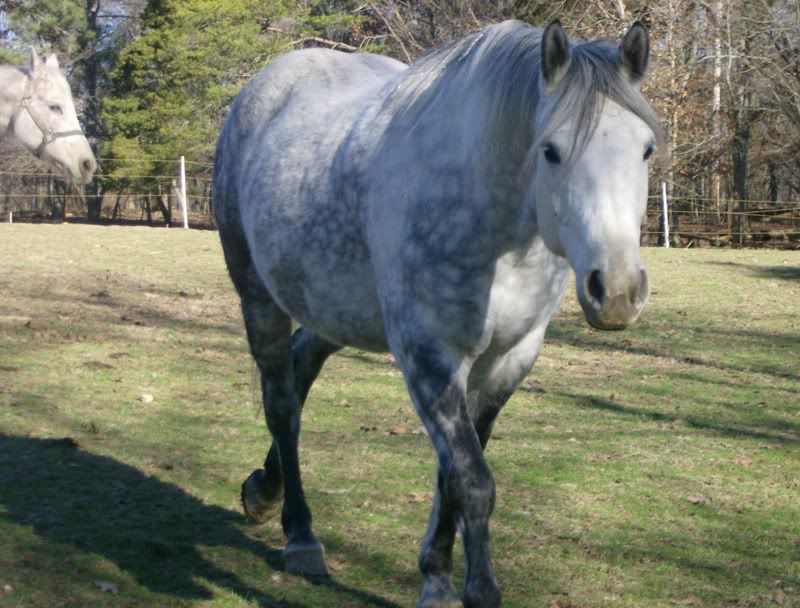 Here is a short video from the first day I met him:
I'd appreciate your input, thanks.
Jubilee
I think he is cute. How tall is he?
The one thing I can see is that he appears to have a really big body on short legs, I'm not sure how that will affect him though. He's a beautiful guy!
i agree. he does seem to have short legs. However they do seem thick enough. I doubt if itd be a major problem
---
ACCOUNT ABANDONED
Kind of hard to say from these photos. The ground looks like it's unven, which could be a large attribute of some of the issues that I'm seeing. I'm seeing different faults in each photo, so I think it is the photos not the horse. Do you have any other photos?
I have more photos that might better show his conformation. I'll post them in a bit once I find them.

I'm not exactly sure how tall he is, he's never been measured. I'm not the best at estimating height but I would guess he's about 16hh.

Jubilee
Well, I wasn't able to find any better still pictures, they were pretty much all like the ones I already showed you. But here are two short video clips I took that show is conformation a little. Their not the best but they may help. Forgive my goofiness in these vids, I get a little giddy when meeting new horse
. He's being a little pushy in these vids and I'm sort of letting him get away with it, but this was the first time I met him and I was just trying to focus on us becoming friends. I'm working with hom now on respecting spacial bondries.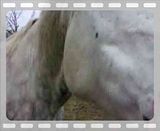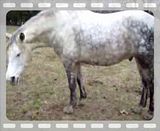 Jubilee
Banned
Join Date: Dec 2008
Location: At my house, or stable, duh!(Michigan)
Posts: 2,479
• Horses:
3
ummmm... he would be a good carrige horse, dressage, english or western.
The only thing that I see is that his croup is kinda steep and his pasterns are a little short but those are traits that he probably got from his draft parent. I think he could be good at anything he tried. He has a very beautiful head with an expressive face like and arab.

Also, he seems a little flabby but that is easily remedied. He could use a little more definition in his chest and hip but that will come with fitness.
---
Always remember that feeling of looking at a big, open country over the ears of a good horse, seeing a new trail unwind ahead of you, and that ever-spectacular view from the top of the ridge!!! Follow my training blog:
http://robertsontraining.blogspot.com/
I'd like to see a little more balance between his front and back end. I agree that his pasterns are short and it also seems as though the angles of his front feet are off. He looks as though he could use a little more heel. I also agree with smrobs that he could use a little trimming up.

I disagree though that he would make a good dressage horse as I think he would lack the impulssion, movement and ability to collect for long periods of time; his throat latch just seems to thick for it. I also don't think he would be a competitve western horse. Trail horse? Yes. Western show horse? No.