Piper critique
---
I'm going to try to include as many pictures as possible.
Piper is a 2007 Solid Bay AQHA Mare
I'd like to use her in Western Pleasure or Trail classes.
Here are a couple videos
I know the first one sucks : (
side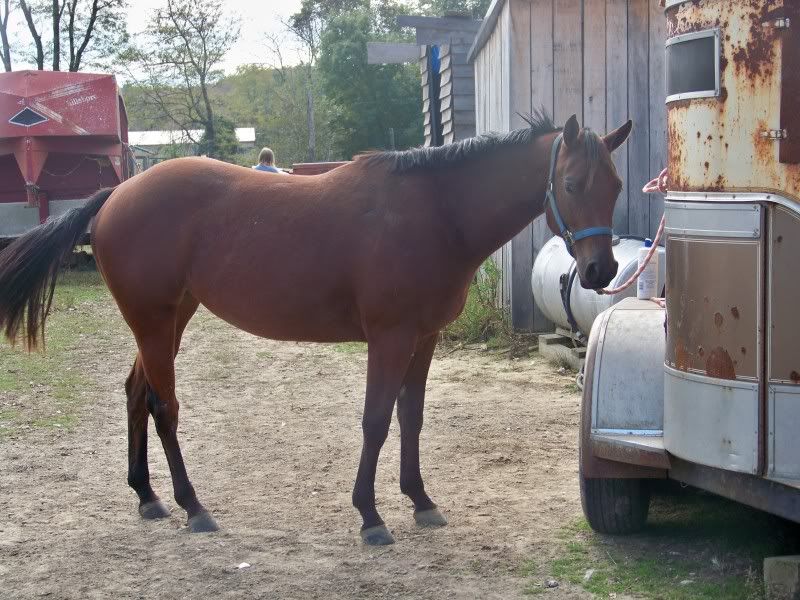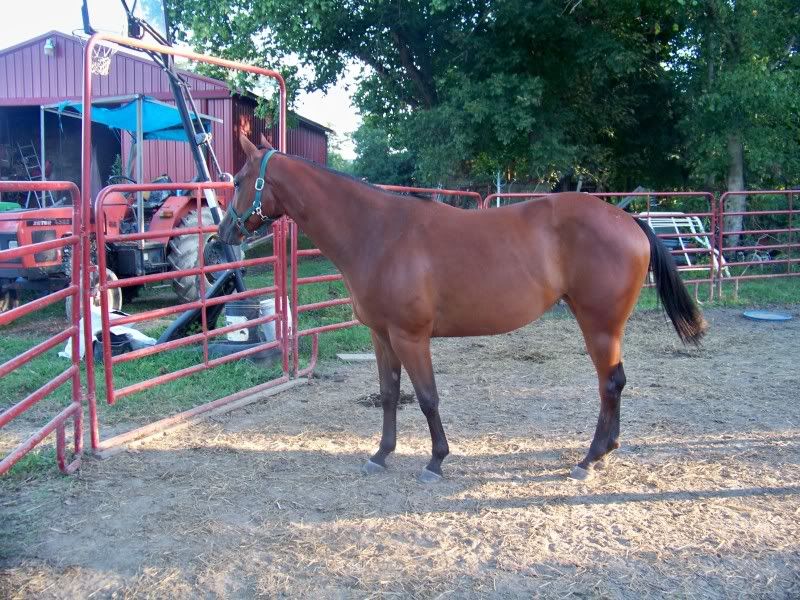 Back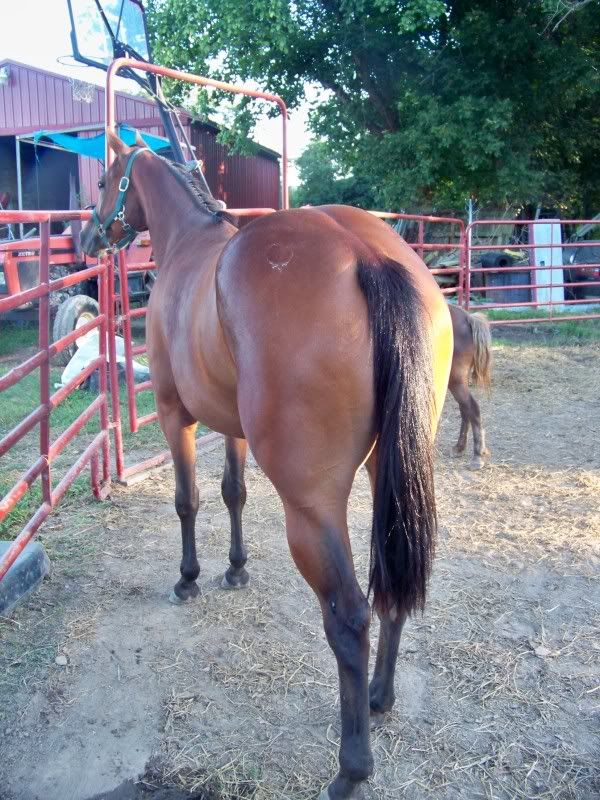 Front -best I have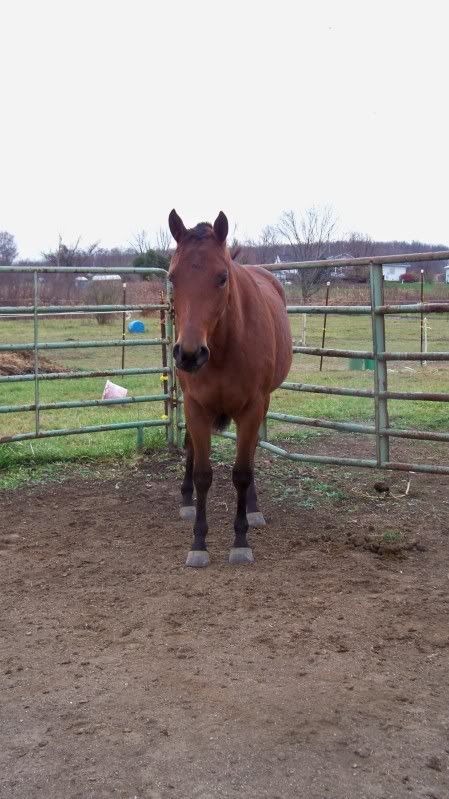 ---
Last edited by ShutUpJoe; 11-22-2009 at

12:42 PM

.
Shes really cute, has a very sweet look to her. She looks very calm. I like her, few confo things here and there but nothing major. Nice girl.
---
quarter horses.....simply the best
She pretty cute. But its a little dangerous to try and lunge a horse and hold a video camera at the same time. I use set up my camera outside the ring. Shes a cute mover. She moves more like an english horse, from what I saw. She looks a little downhill in the one picture.
Could you tell me the few minor things. I'm not really good with confirmation but I'd like to learn what to look at.
Well I'm not good with conformation either but if I were right there looking at her I could find somethings maybe, pics are hard for me to judge so if I seem wrong on anything, someone PLZ let me know lol. Heres what I think...she looks real good, seems calm, her head seems smaller than it should (but my mares head is small too lol nothing wrong with that), she doesnt look like she stands weird or anything like that, I even think she could gain a little more muscle but shes got some muscle already (i like my horses to look bulky with muscle but not overly bulky) thats about it for me lol I hope I dont sound funny lol
---
- If today was your last day, and tomorrow was too late, could you say goodbye to yesterday?
She's really cute, and overall, a very nice girl. A few things though: first, she looks a tad downhill, and second, it really looks like her back legs twist in a weird way, but that could be the photo.
---
Peace, Love, and Ponies of all shapes and sizes.