Please Critique!
---
This is my pony :)
Picture 1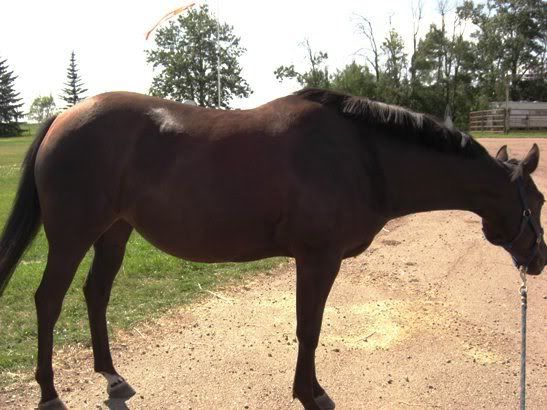 Picture 2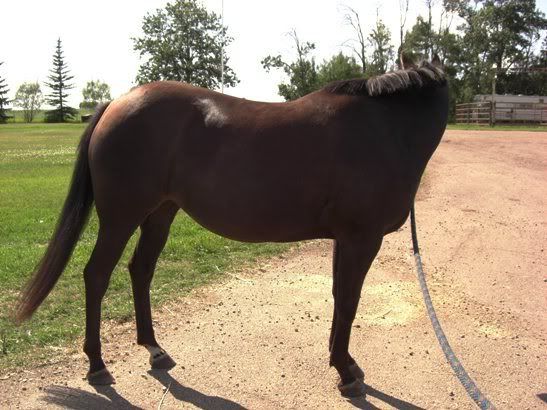 Picture 3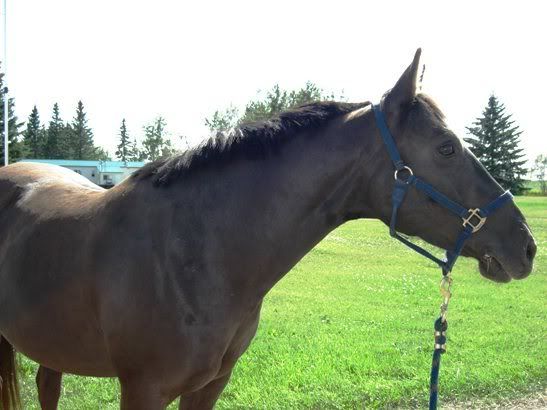 Picture 4: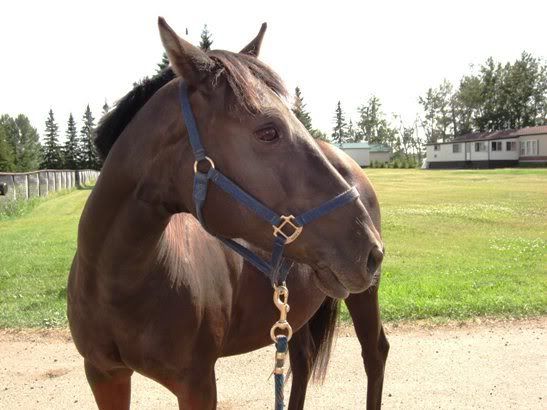 Pictures 5 and 6 ((I didn't take this photo very straight on, so it's not the most accurate, you can see it's crooked by comparing her legs to my car in the distance)):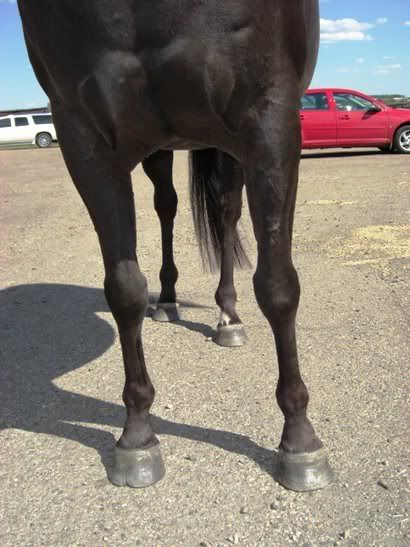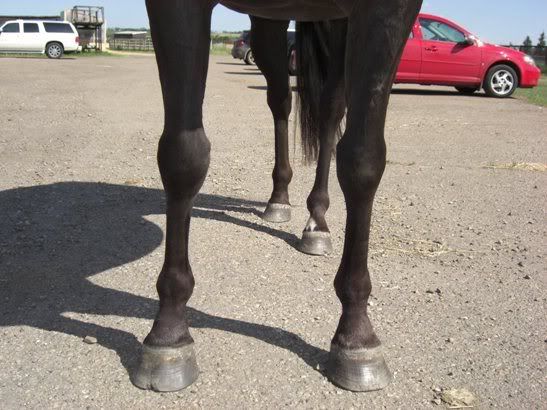 [/img]
She has a bit of a belly on her.
Her front legs look odd for some reason, but I can't put my finger on it
She's a cutie though
She kinda does have a barrel, but hey it's better than ribs showing. LOL!
Her front legs look a bit odd...maybe because they are spaced out a bit more than I see on most horses.
---
Ride more, worry less.
I think she just has fine bone in her legs, they look small next to her body...she's cute though!
Thank you!
I agree, she's a chub. We're working on the weight loss.
She has a cute face. :)

She stands underneath herself quite a bit and her back legs are too straight with high hocks. She has a hay belly too. Her topline looks a bit swaybacked but it could be because of the belly.

How old is she?
---
"'For I know the plans I have for you,' declares the Lord. 'Plans to prosper you and not to harm you, plans to give you a hope and a future'" ~ Jeremiah 29:11
She was born in 2001.
She's still green though, she was started late. I don't think she's so much swaybacked as just, higher with the bum than withers.
No, she's a little sway back, but only due to lack of muscling/hay belly.

She has a really bad, upright shoulder. Her front legs are too wide apart (that's the 'something is wrong with the front legs but I don't know what). She's downhill pretty badly (Don't look from rump to wither--look from stifle to elbow.) Face is a little plain, rump is a little bit like a goose rump but it doesn't look weak. Feet need to be done.

She looks like she has a good eye though, and her back isn't too long or too short. I like her neck a lot. She looks like she's a good girl. All in all she's probably a pretty nice pony... but please don't breed her. :)
(I mean that in the nicest way possible... the horse market is not good for 'eh' conformed horses, and they are more then 75% of the horses that are being sent to slaughter. :( People just 'have' to breed their mares.)
What does the upright shoulder do against performance ?
:( I don't think she has a plain face. I think she has a kind, cute face lol. But I think faces are opinion based for the most part.

I don't plan to breed her. It makes more sense just to buy something already alive and well.
It is personal preference, and it has nothing to do with performance. So if you love her face, continue to love it. She's your girl. :)

An upright shoulder limits the lift and length of a stride, makes it harder for a horse to lift up for jumps, can make the horse very rough to ride (although that is debatable) and can occasionally cause chronic pain because it puts a lot of pressure on the front legs/knees. It is not a horrible conformation fault for pain (like back at the knee, or long pasterns), but it is bad for performance and overall balance of the horse. Compounded by the fact that she is downhill already, you're going to have your work cut out for you to properly collect her--but it will be the only way to keep her sound for a long time. :) It's doable, it's just not as easy as it is with a better conformed horse. If you plan to jump her, make sure you do a lot of dressage to rock her back onto the haunches so it will spare her front legs, and always put boots on her legs to help!