Green Broke
Join Date: Aug 2011
Location: Middle of Nowhere, Saskatchewan
Posts: 2,640
• Horses:
5
Please Critique - 5 year old paint mare
---
She was a freebie! We got her when we helped round up a bunch of wild, neglected mares and foals. She was a yearling at the time :)
She's not the prettiest thing, bit I wanna know what people think of her conformation.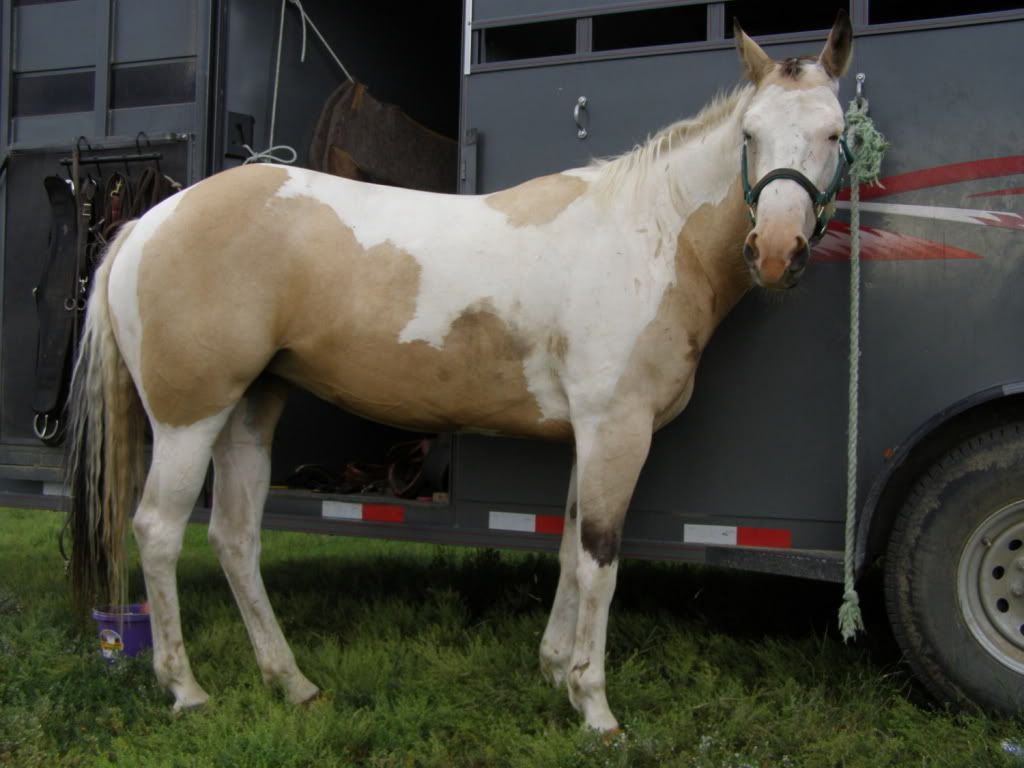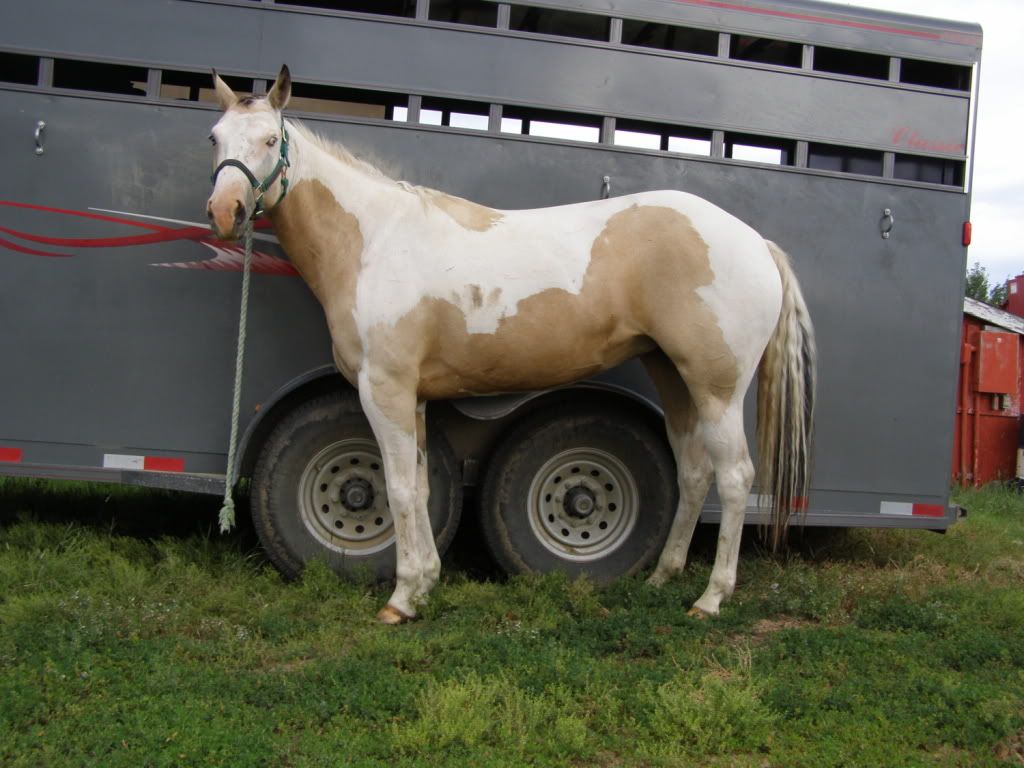 First off, LOVE the coloring!
As for confo, it's not so bad. Her front legs are positioned a little too far forward and her back ones are a little posty. Head is slightly roman, which isnt necessarily a bad thing ;) and it could just be the angle she's facing in the picture, but it looks sort of small in comparison to the rest of her body...
She has a steep slope to her croup and is a tiny bit long in the back but none of these things are glaringly aweful. She's pleasing (for me anyway) to look at, so long as you're not standing back and scrutenizing every little detail.
---
"If a horse fails to do something that is because he was not trained to do it. If a horse fails to do something properly that is because he was not trained properly."
www.wildestheartart.com
These aren't the best pictures to critique but I'll give it a go. In the second pictures especially something about her front legs bothers me. Her knees look almost set back? It might just be how she's standing. She also looks like she toes out in the back end but that could also be her stance. She's long backed, but I've found most Paints are. Intersting "wither" area, but that's another pretty typical Paint thing and shouldn't affect anything. That's about all I can get from these pictures and I'm not too great at conformation, haha.

But what do you mean she's not the prettiest thing?! I LOVE her! I've always had a soft spot for pintos though, especially buckskins ;)
---
Worth The Wait <3
I'm not wild about her stifle and gaskin area, but the rest of her is really quite nice. A bit mutton-withered. I'll reserve judgment on her neck as there are no fair pictures. Long back. Slightly upright in the pasterns.