Please Critique
---
So, this is a 23 month Dutch Warmblood x Tb that was rescued called Trillian. Thank You.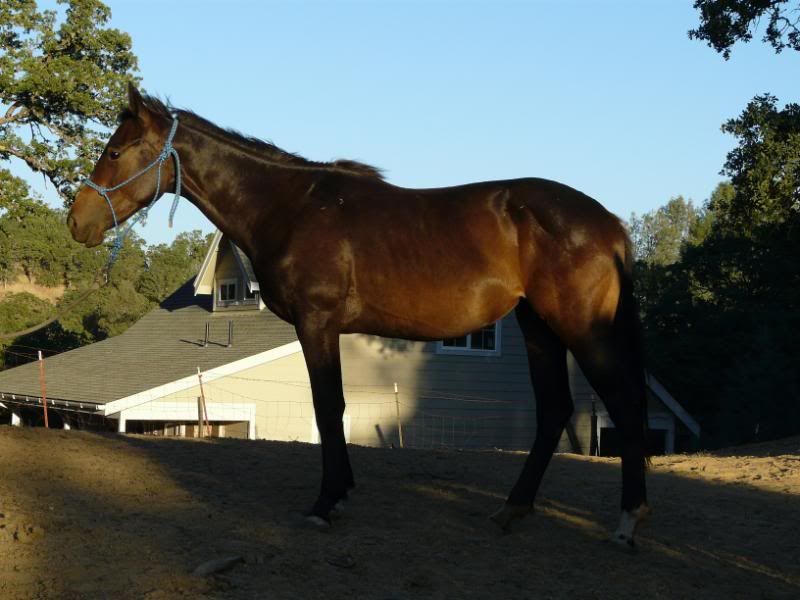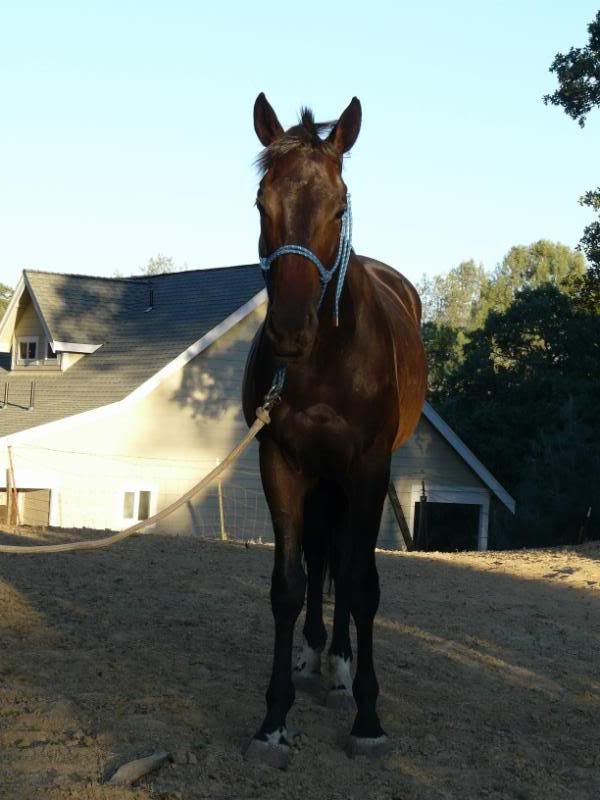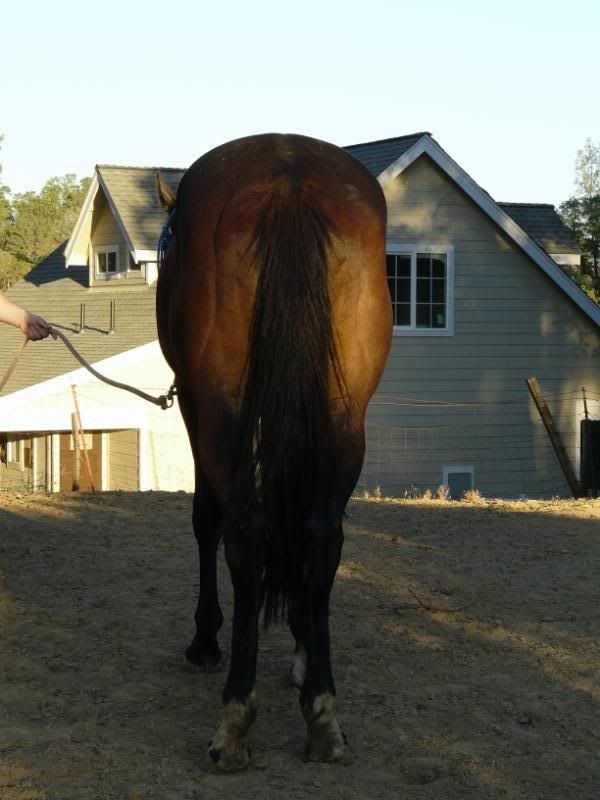 He has a ewe neck (dip in neck), looks like he is cow hocked (close behind and his feet turn outwards). Other than that, good plum lines, good top line, good proportions, handsome head, lovely markings.
Needs a lot of correct muscling!
The ewe neck can be overcome by correct work (dressage work getting him to use his back).
---
Dressage is for Trainers!
once he gets some more weight on and some muscle...he will be gorgeous, and untouchable in the show ring.
I agree with the neck. It is a little ewed but it's not horrible. He is young, so with the correct work he may develope the proper amount of muscling in that area. In the photos he does look slightly cow-hocked, but again he is not a bad case & so it shouldn't effect his movements much. ;)
---
"If a horse fails to do something that is because he was not trained to do it. If a horse fails to do something properly that is because he was not trained properly."
www.wildestheartart.com
I agree. His conformation isn't perfect, (ewe-neck, cow hocked) but most of what he needs is muscling which will come with training. For a rescue....wow. I hope you get him into a good program, he needs to be given time to develop and he could be great. Have fun!
Thank you. I didn't see the ewe neck. She is a doll and I am excited to see what she looks like when she matures.
Aww :)
He is slightly ewe necked, his head is a little big and rough looking to really compliment him "now" but he should grow into it... a little cow hocked also. He looks like a very laid back colt with a nice eye and a good heart. Good lookin' rump too.
I guess it should be mentioned that this is a filly. Thanks, working on the muscle. She actually doesn't look like the horse that I adopted in February.
She is looking good. I can't wait to see pictures after you get more muscle on her. She will be a great project horse.