please critique her confo for barrels
---
I really want to know if i would jepardi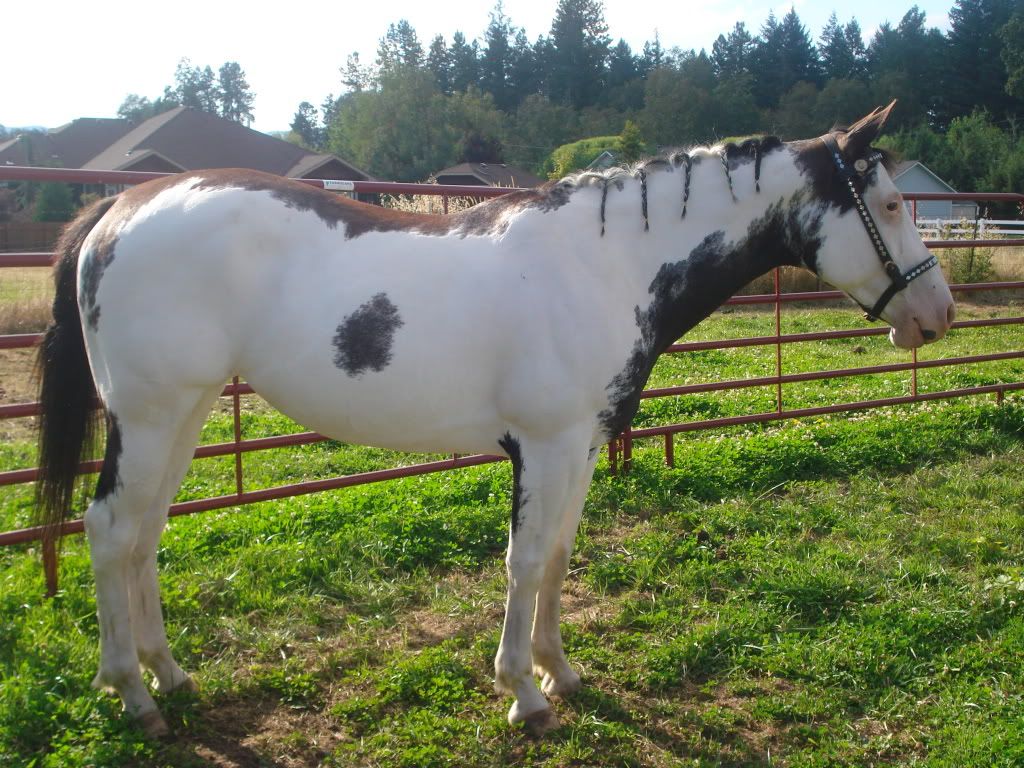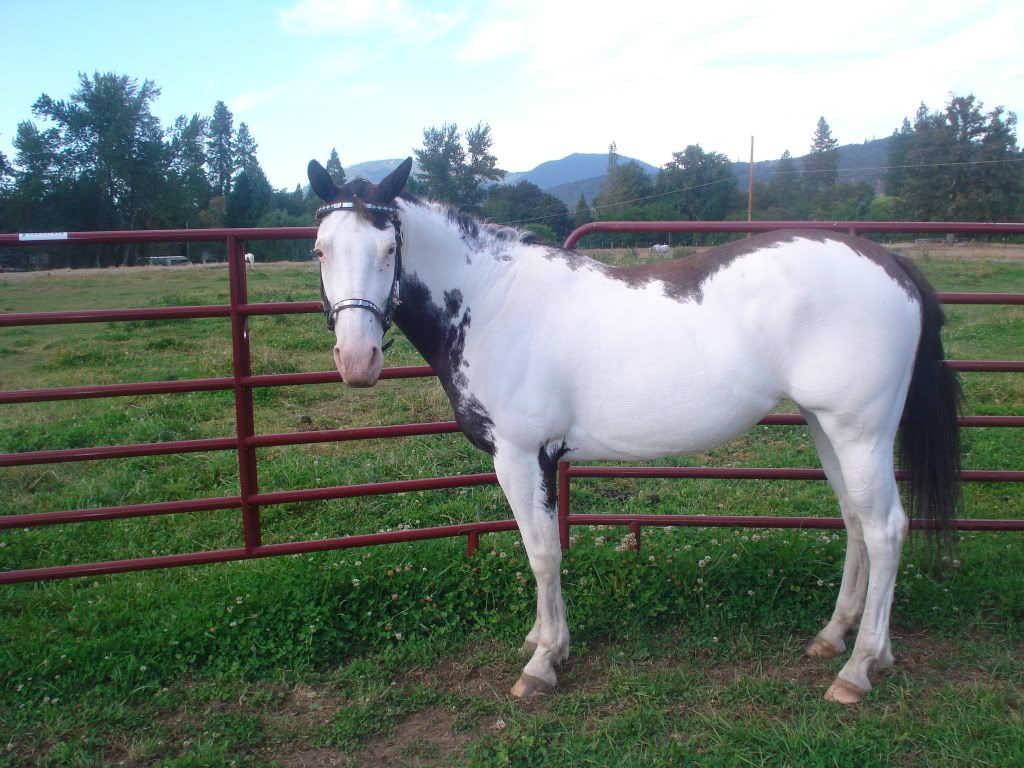 I like her. I think she would be a great all-rounder.
I think she would be fine. She's got a shorter back and her hocks aren't too high.

Even if she's not the fastest, if she has fun and you have fun, why not?
alright,thanks! I just wanted to make sure I wasn't going to end up hurting her incase there was a major conformation flaw.

Thanks!
I don't see anything. I'm not the greatest at conformation, but there isn't anything like, "Oh my god. What is wrong with your horse?"

The biggest thing that would stop her from doing barrels, really, if she doesn't like it. From what I've been told, a good barrel horse has to love what its job. I know one of Abby's brothers was supposed to be a barrel horse, but he hated it and ended up loving being a heading horse.
This will sound really stupid but Gidget is a very stubborn horse. She does what she asked but I don't understand why she pins her ears. Many threads have mentioned she has had numerous people,including 2 vets that checked her for lameness and any pain but there wasn't anything.

She sometimes looks angry when she pins her ears back but she never bucks ..well except a few occasions and that was due to a crop. Is it a sign of concentrating on what she is doing?
Abby pins her ears when she's competitive. I found that out this summer when I would race other wranglers in the pastures. Abby's ears would be flat. She wouldn't kick or go after the other horse or anything and would prick her ears right back up when we were stopped.

She did it when I trotted her around a barrel pattern too with a couple friends. I let her lope back and they just went, "She looked so mean coming back."

I dunno. Weird though. Is it all the time or only when you're doing barrels?
She doesn't do it on trails but when we are in an arena or I'm asking her to go into a canter. She does especially if I race someone but like you said once we stop she isn't ticked off looking anymore and usually has a cocked ear or ears that are pricked up.
Abby does it in the arena sometimes, but I figure it's because she'd rather be outside playing with her friends than having to do work (there are a ton of windows in the arena so she continually stares out them until I yell at her to pay attention). Right now she's doing it when I ask to lope because I'm fairly certain her withers are out of whack. That's getting checked out on Thursday when the vet is up.

Have you tried a chiropractor, maybe?
She still has the calf knees I remembered. You can't see them so much in the first photo, but more so in the second and third, and I recall you posting other photos in other conformation threads where it's quite obvious. That's going to be the major factor, as otherwise she's built rather well. But it's a risk for soft tissue injury, for sure, and I'd talk to your farrier about it...