Please Critique and Jumper potential
---
Can you please critique!! Also do you think either has potential as a jumper. They both have just started learning how to jump recently so please keep that in mind! Im just wondering if you think either have potential. Ignore there bellies were working on that!!
Here is Emma she is a 4 year old quarter horse we have only been jumping her over tiny cross rails.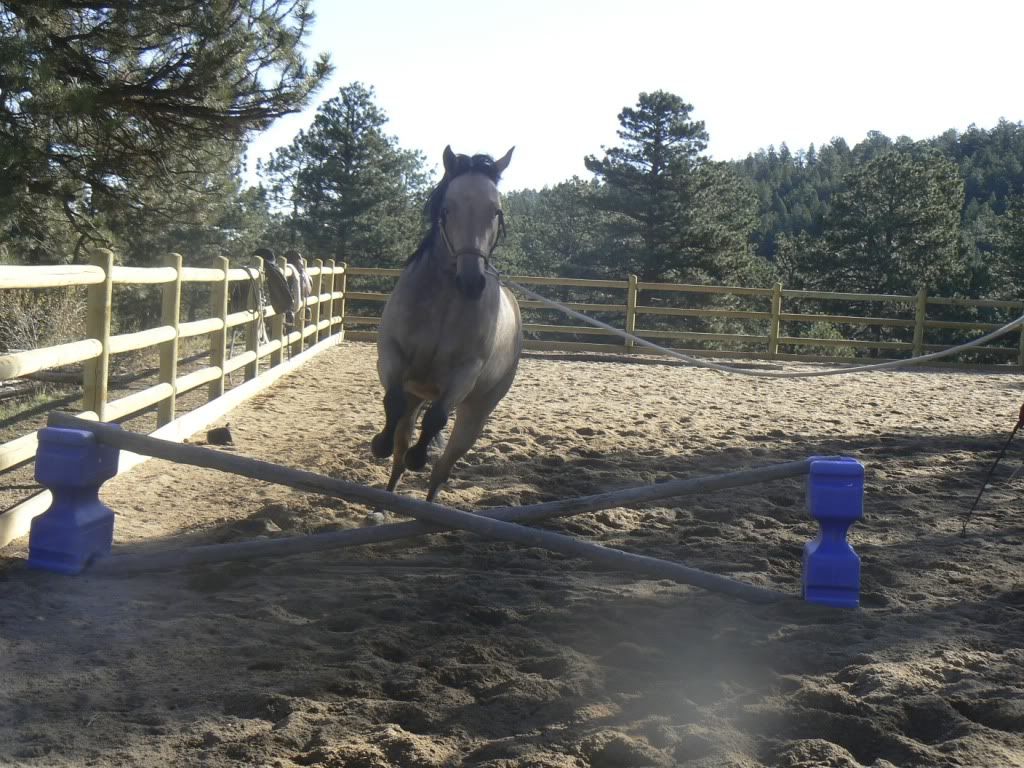 Here is Savanna she is a 15 year old Arab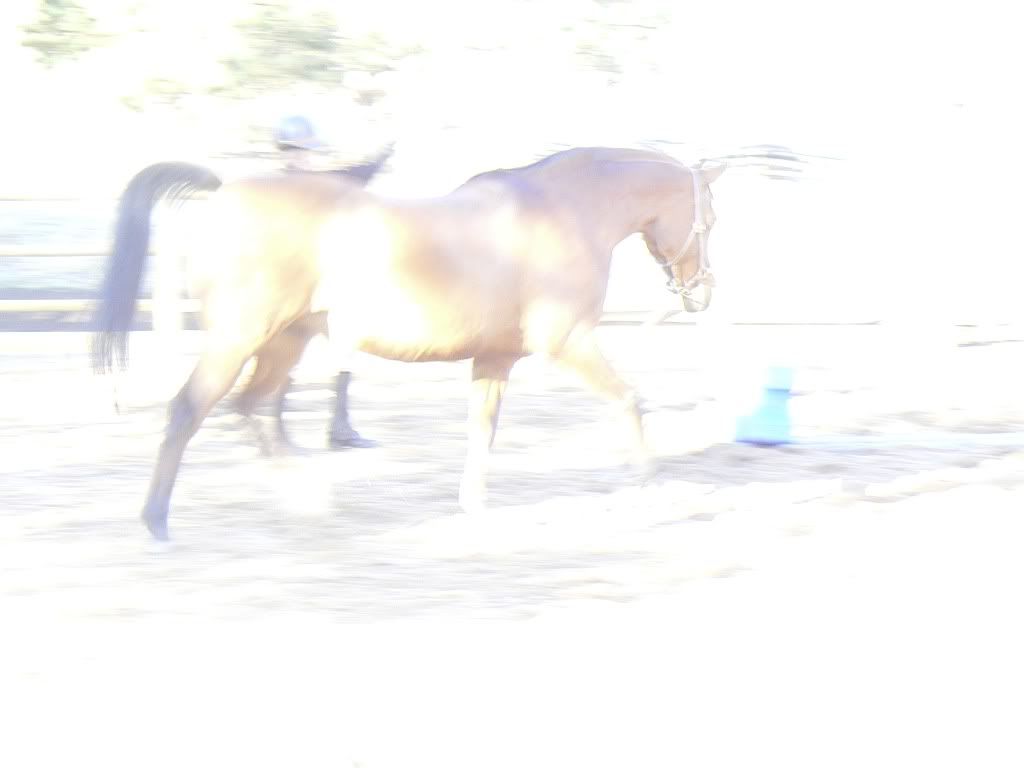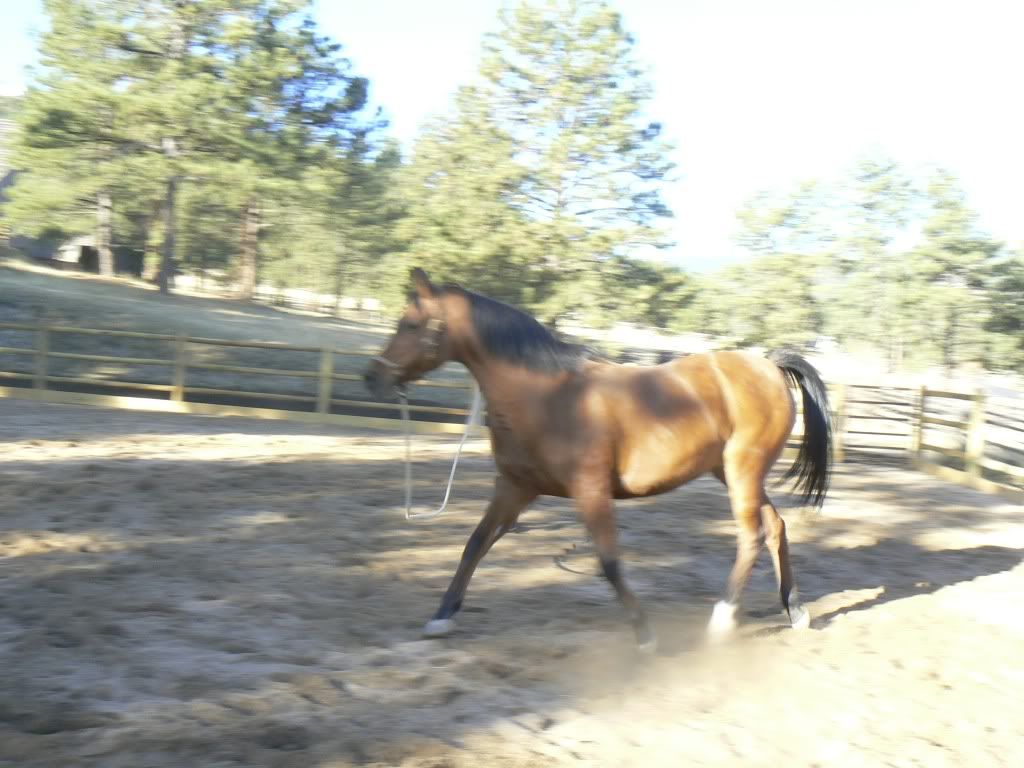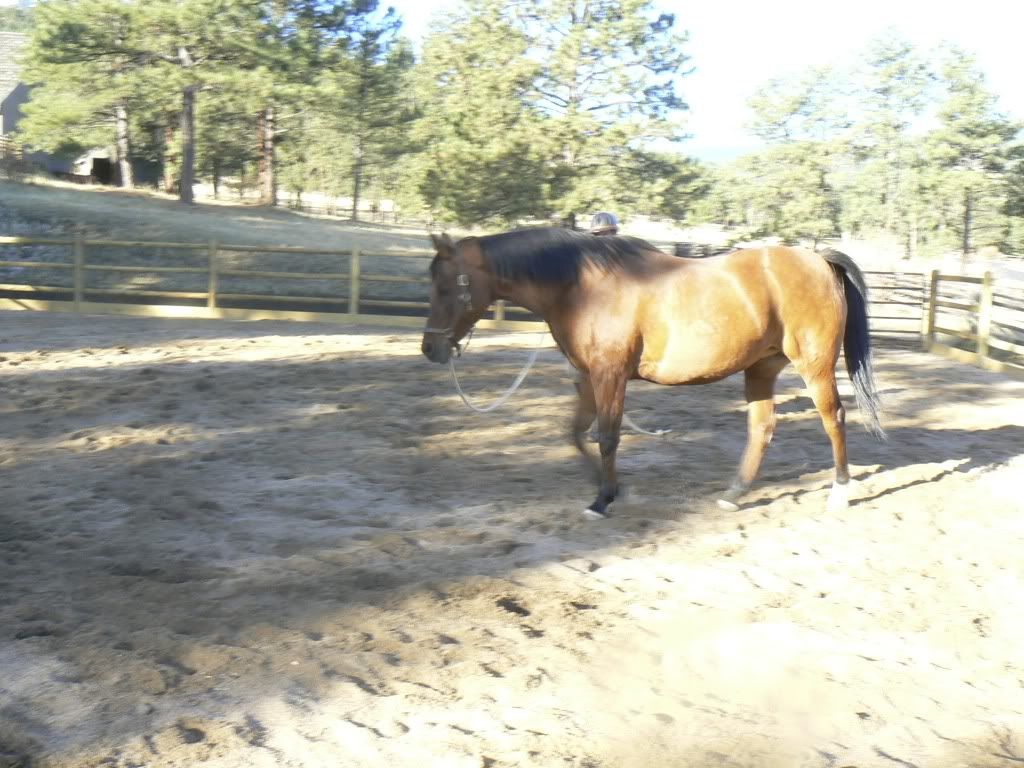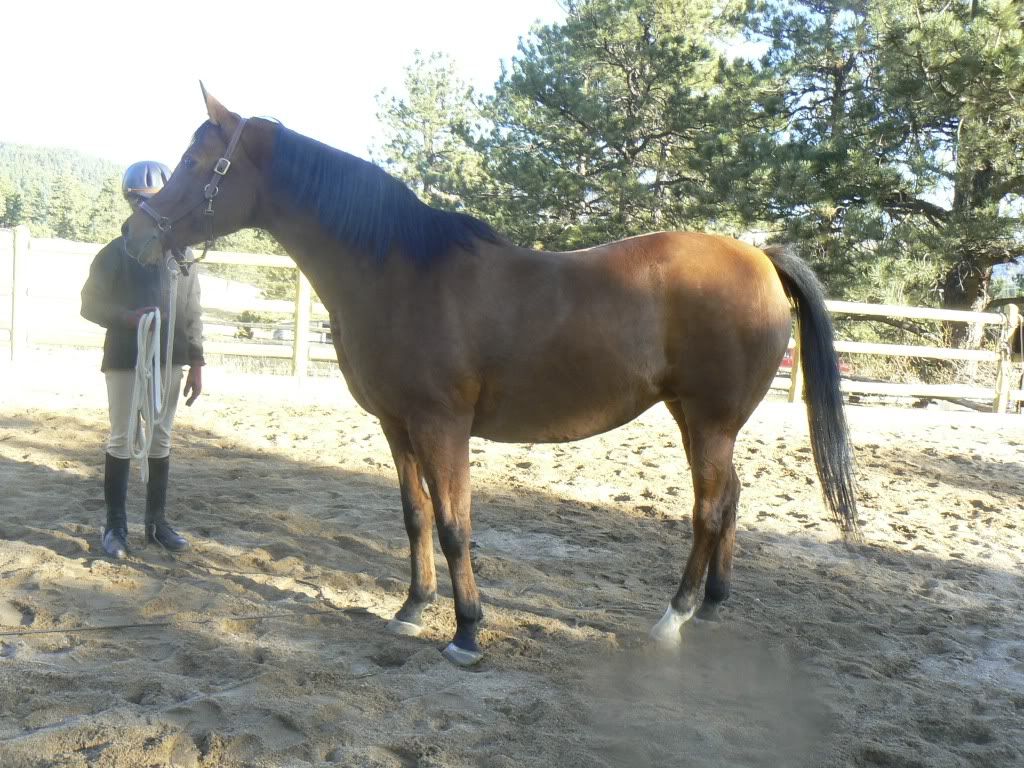 Sadly we weren't able to get any pictures of her jumping. The camera went insane.
i am partial to Emma...
i like her build and the way she is put together. i like that, even though she is not in the middle of the fence, and you can tell that she is green with jumping, she is nice and square in front. As well as the fact that she looks polite and interested with her expression.
although, i might be a bit bias... i think arabs by nature are hotter and more opinionated. so if it were my buck, i'm with Emma. haha!
---
Life seems mighty precious, when there's less of it to waste.
As long as Emma and Savanna are sound I don't see why they can't jump. Emma's front legs are nice and tight even over a small cross rail. This I am rather impressed with because all the horses I've worked with I had to work to get their front legs like hers. I am hoping that the reason why Emma is tilted over the jump is because you were just lunging her in a circle to the jump and that she was leaning to the inside. As for Savanna, Arabs tend to do have "flat" jump with their heads up in the air. I don't know if she jumps like that, but it is a common thing I have seen with that particular breed. Well that's all I have at the current moment. Have fun jumping!
---
*~.:SpottedDraftRider:.~*
Thanks for the great feedback!! We were lunging them over the jumps so that is why shes crooked. Does anyone have good activities to help them gain confidence and skills with jumping. We have done a lot of pole work but would like to mix up there jumping workouts a bit.
Any horse can jump.

So long as you don't plan on entering a Grand Prix show anytime soon, there's no reason either of the would be bad jumpers.
---
Pssh.I didn't pick up the wrong lead
It's called a counter canter...
...A very advanced maneuver.
I like Emma. She looks like she wants to jump and is willing to learn. Also she is a bit younger so you will be able to teach her more without having to worry about any possible old training vices she may have. She has a kind face and looks to have a good solid build as well.
---
Your horse is an extension of you.