Please Critique Me! Pic Heavy
---
These pics are from about a month ago... just finally getting them up.lol.
Please critique me, you can critique Ace if you want, but he isn't mine and I only ride him once a week or so. This ride he was being really difficult, wasnt paying attention and was balking at everything and even had a couple temper tantrums when I made him work. There was a pony being ground driven in the grass ring that he could see and he was watching her the whole time...lol.
I pretty much know all my faults, but input is always welcome
Okay, Im on, and he is not listening already...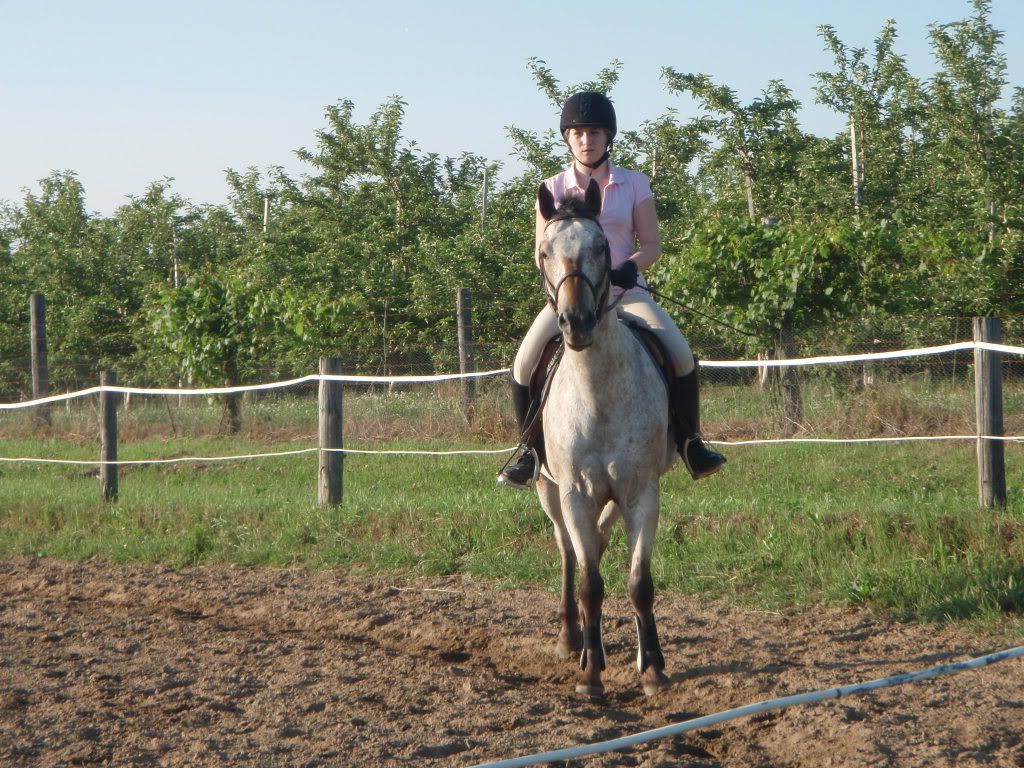 Walking.. still not paying attention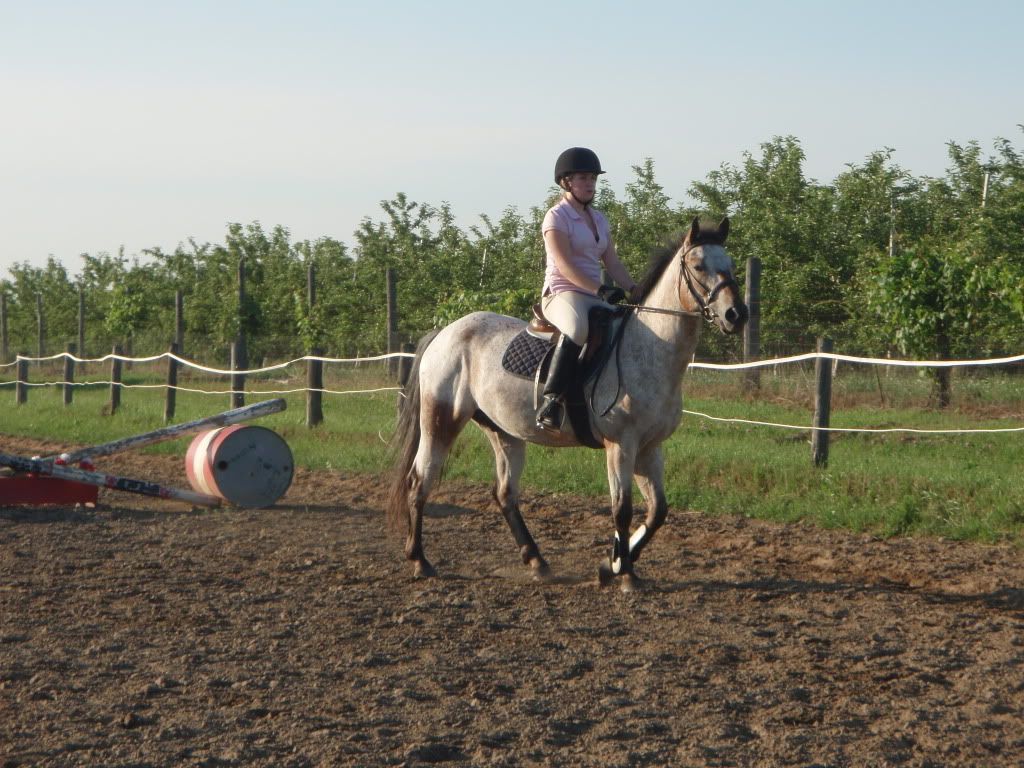 Whoa... what is that thing he is holding...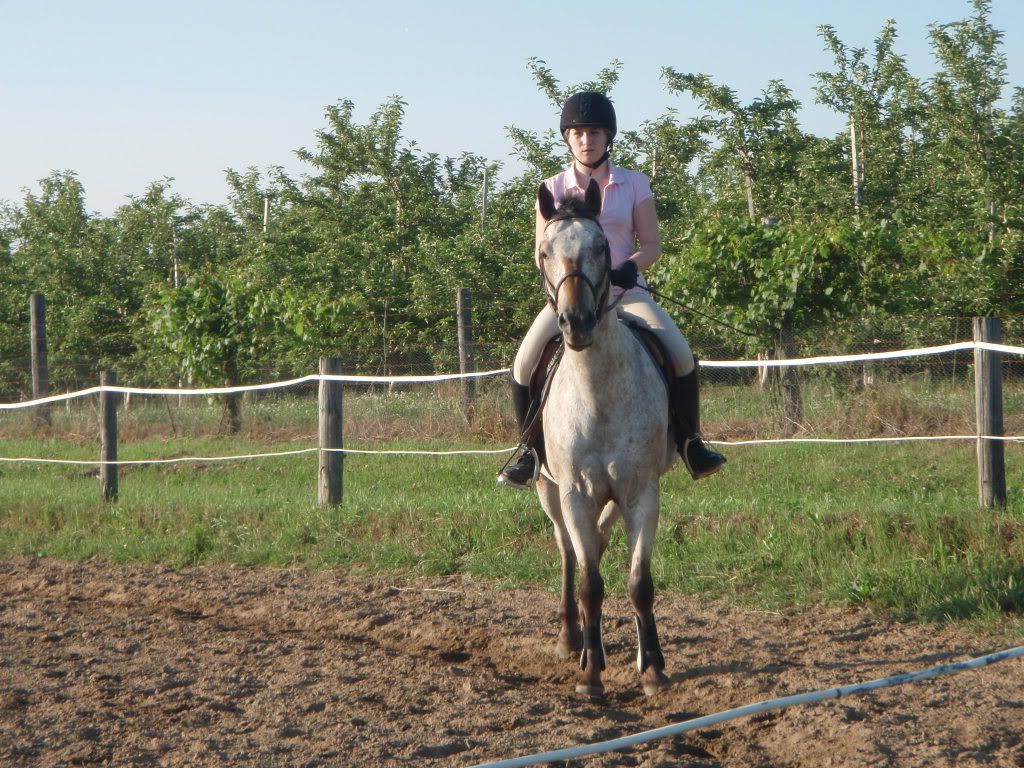 Trotting.. starting to pay attention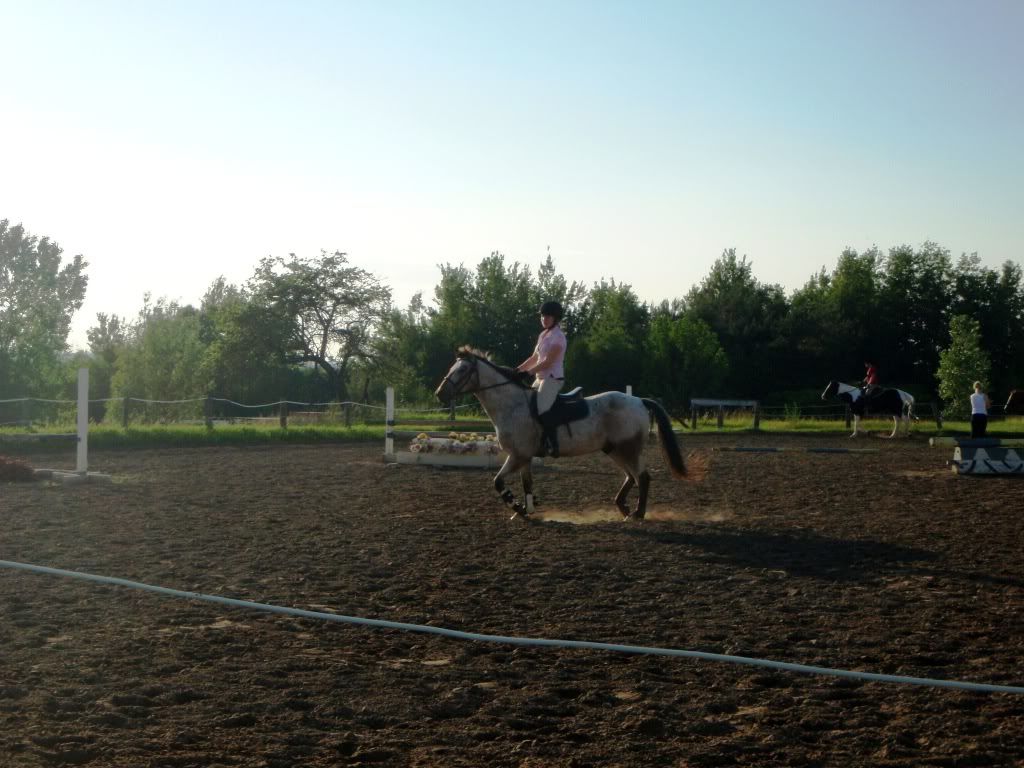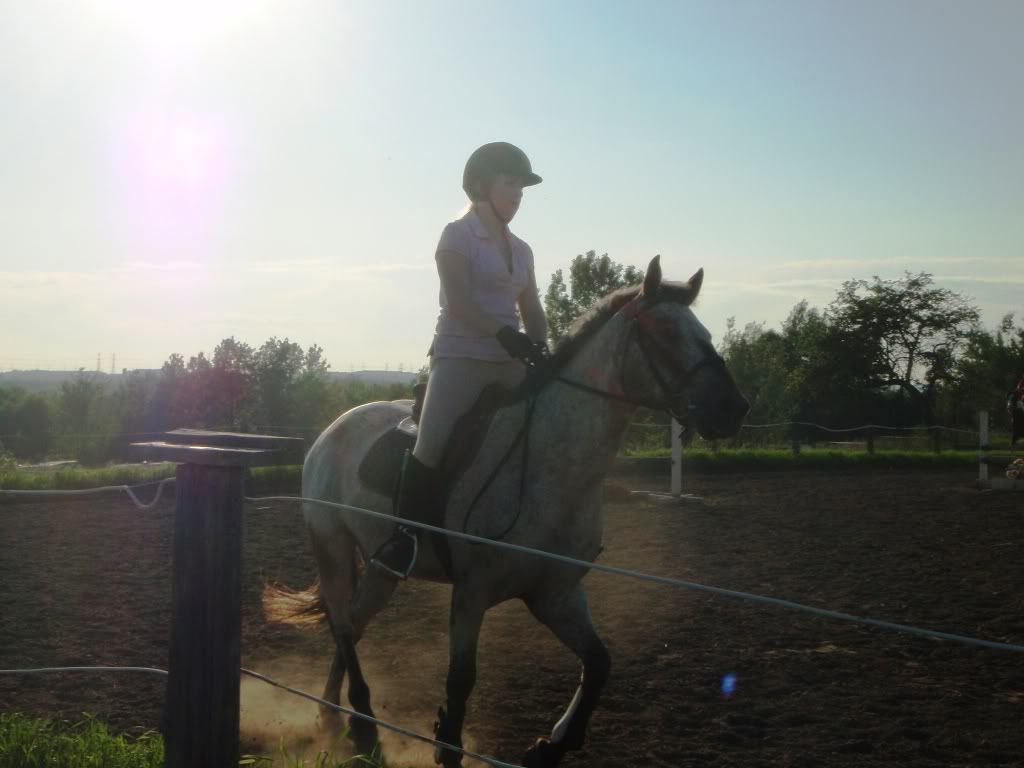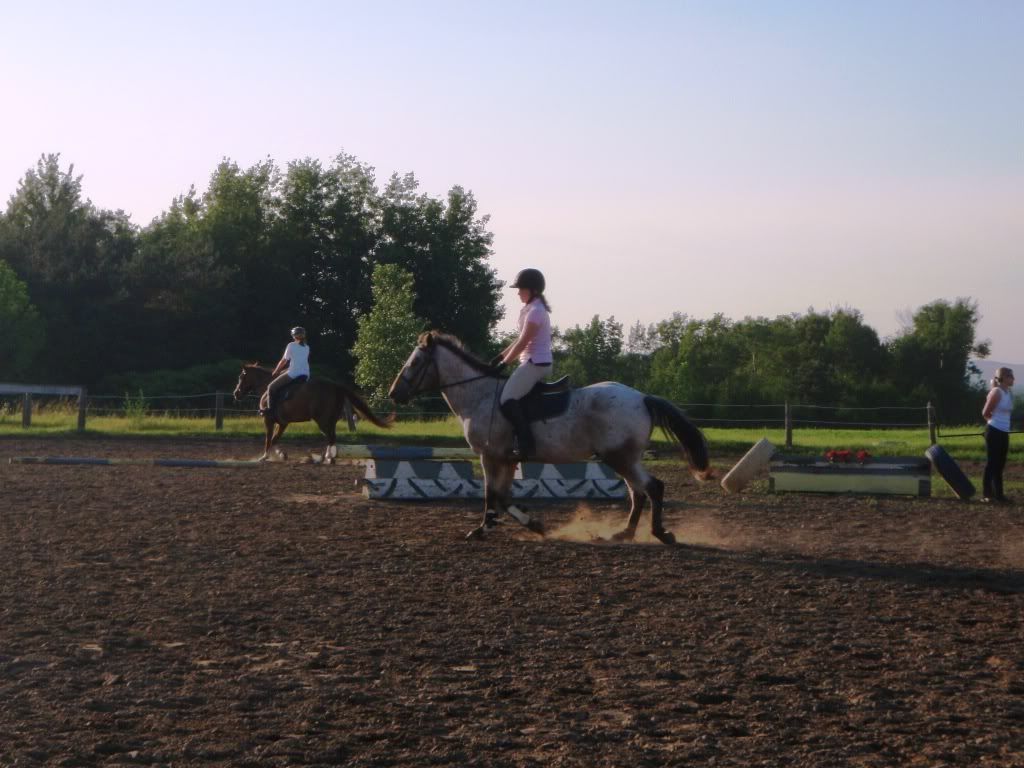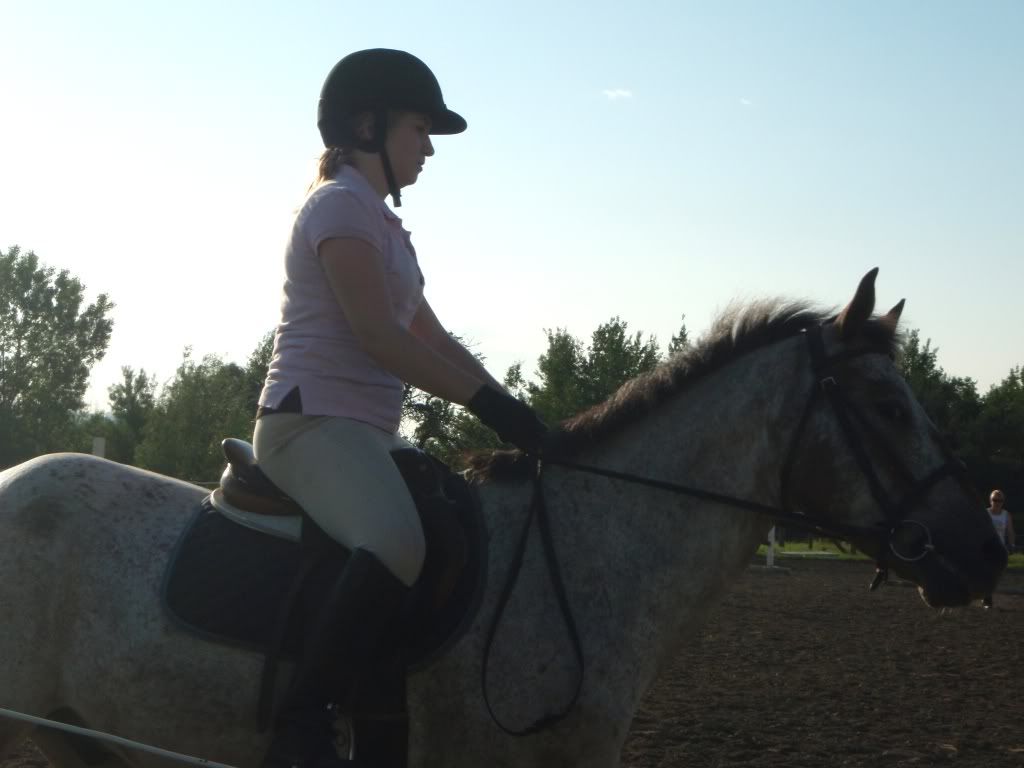 No cantering pics because every time we cantered he would have a hissy fit and try to turn into the inside and buck and such. (Nothing was bothering him, we checked everything and he was just being a jerk).
And having some undeserved grass: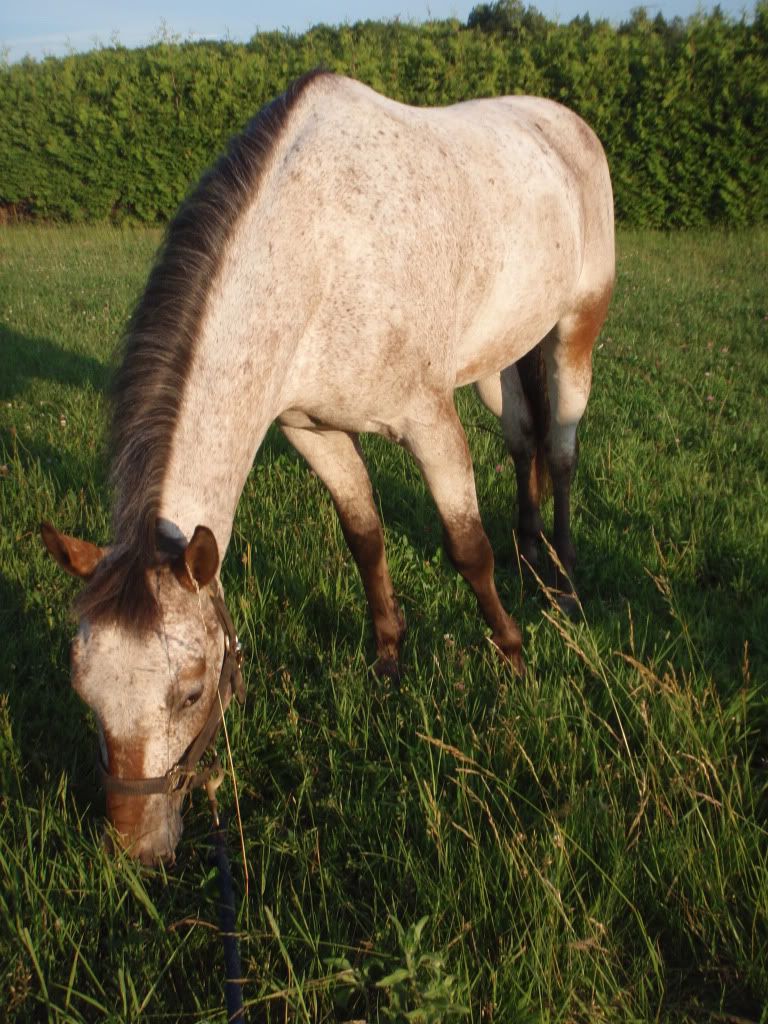 Thanks in advance!
First off, may I say, what a cutie! Sounds like he can have a bit of an attitude though!

Anyway, I couldn't see any huge glaring problems at all. =) In some of the pictures, however, I did notice your hands are turned in slightly-at my barn, we call it motorcycle hands. It's not too bad (I catch myself doing it sometimes), but that's one thing I noticed. You seem to have a good shoulder-hip-heel line, and your heels are down, toes up.
Can't say I noticed anything else, but I'm not much into critiquing, and I'm sure others will point out anything I've missed. (heehee)

May I ask, what are you working? (Huntseat, dressage, jumping, etc.) I noticed the jumps in the background and wasn't sure...just wondering. =)
Aww, sorry Ace was such a trouble-maker! He is very cute though and I think you two look nice together. The main thing I would suggest is to lengthen your reins. Give him room to lower his head a bit more and stretch... he looks very tight in the neck and jaw. He does appear to not be listening to you, I can tell that he's very tense and unresponsive. Try riding him long and low. Loosen your reins, sit back and keep a balanced seat. Use a lot of leg to push his hind legs underneath himself... he's hollowing his back quite a bit. If he tries to stick his head up in the air like it appears he's doing, bump him with your leg, sit back and ride out his gait evenly, applying a little give and release with your outside rein. Working on circles may help improve his hollowness as well.

As for you, you have very nice position! I would suggest rolling your shoulders back slightly and keeping a bend in your elbows. In a lot of the pictures the point of your elbow doesn't make a straight line to the horse's mouth. Other than that, you look great! Good luck!
---
"'For I know the plans I have for you,' declares the Lord. 'Plans to prosper you and not to harm you, plans to give you a hope and a future'" ~ Jeremiah 29:11
---
Last edited by Jubilee Rose; 07-22-2009 at

09:04 PM

.
Thanks for the quick replies!
horseluver2435
- I ride at a hunter barn, so I guess I do hunters, lol. Im really more of a jumper, love the toughness of getting those tight turns and winning from timing than the political judging of hunter shows.
Thanks for the comment, will pay attention to my hands at my lesson tonight!
Jubilee Rose
- he can be so good, and can be so bad! Lol, but I like the challenge once in a while. And I agree, my reins are too short, but he is only 6 and thinks a longer rein = goes faster even on a good day.
I rode him last week, and he was good was stretching and listening really good. Im hoping to ride him again tonight, but we shall see! The other girl I ride with really likes him too so its always a race to see who gets their first and can claim him :P
Thanks again guys, and keep the comments coming everyone!
Stubborn pony, eh? lol hes cute. i saw your hands, but that was covered. perhaps point your toes out more? lol nothing really from me either
In some of the pictures, it looks like maybe the stirrup has slipped backwards, which always happens to me. :)