Please critique my mare? pic heavy!
---
She's a holsteiner, 8 years old, but has really only been in work for the last four months. She was broke at 3 then prett much left in the field until I got her. I'd like to use her as a hunter and an eventer. I know my position needs a lot of work, but would she ecxel in either disclipline? Thanks!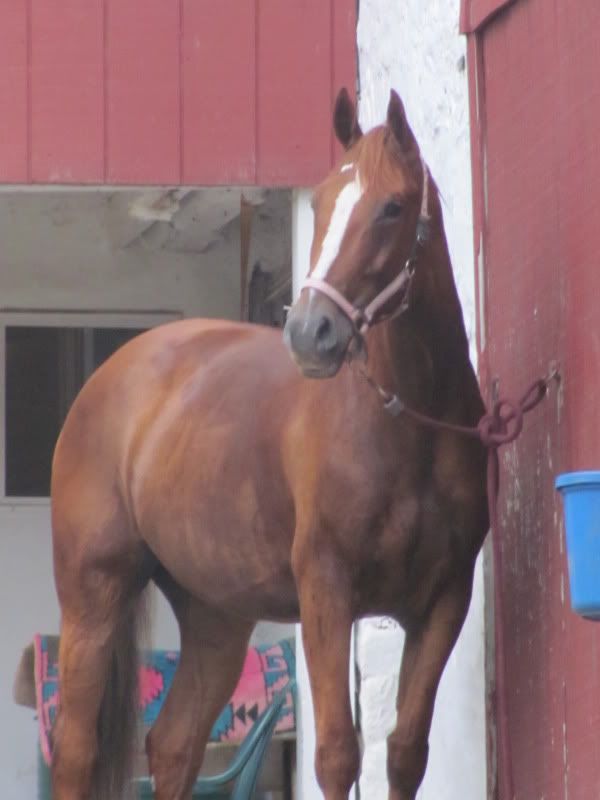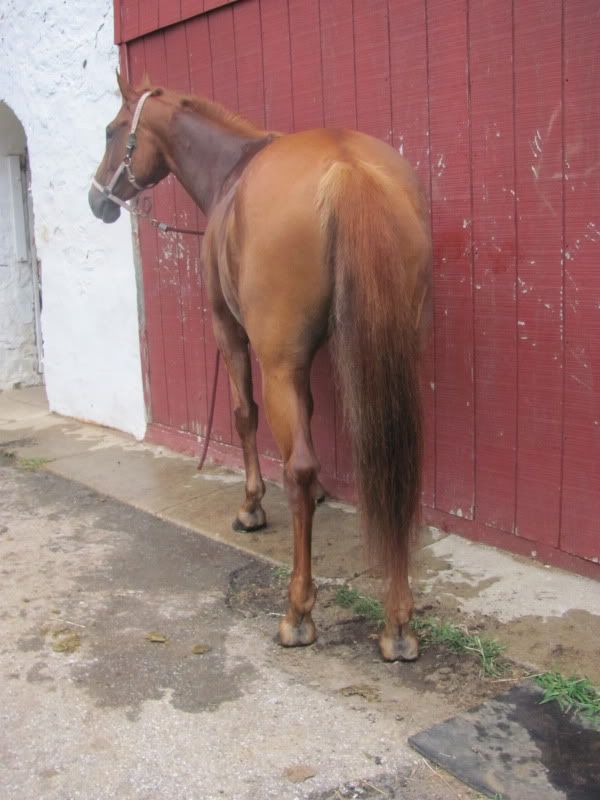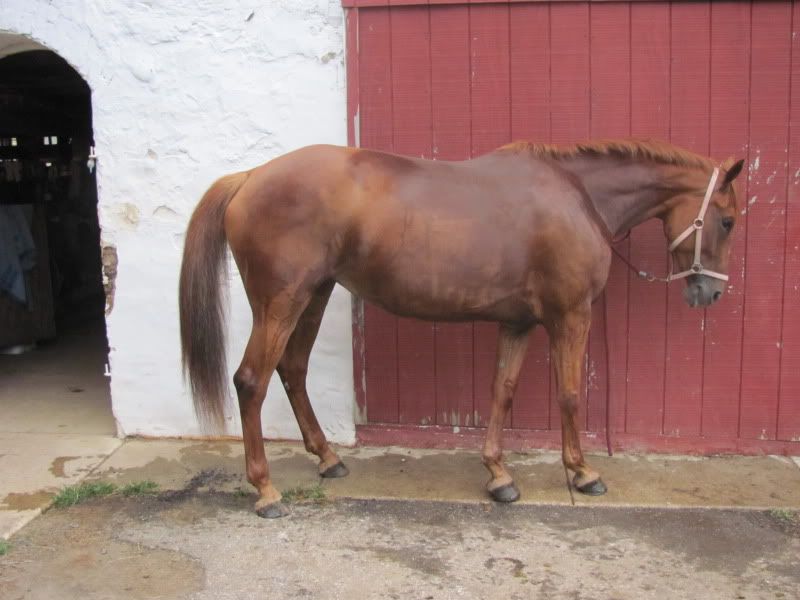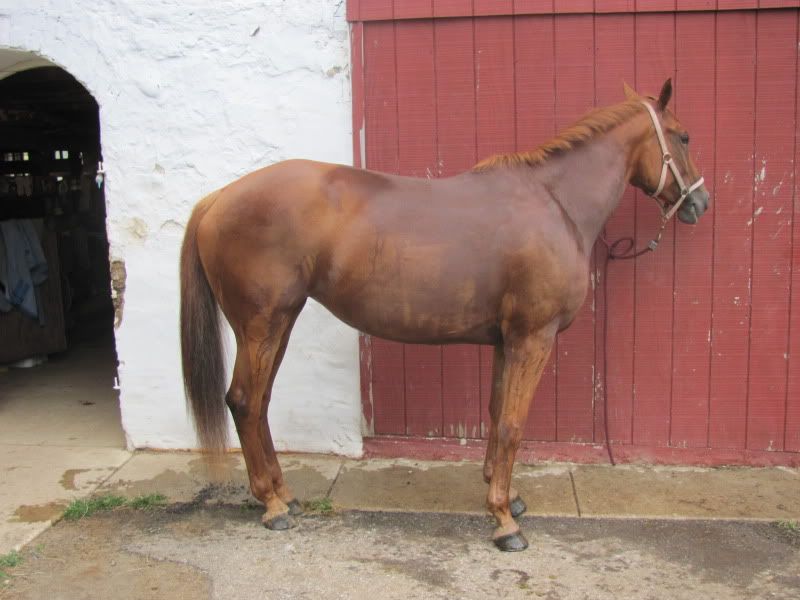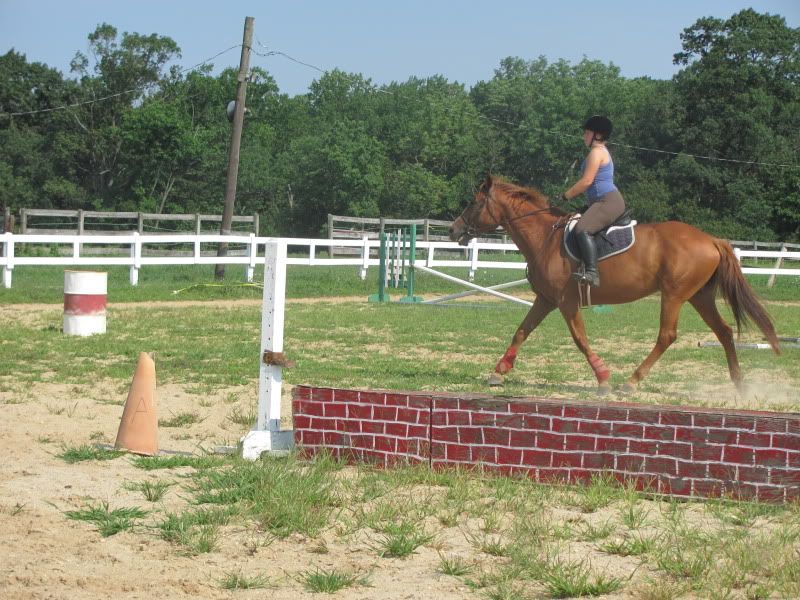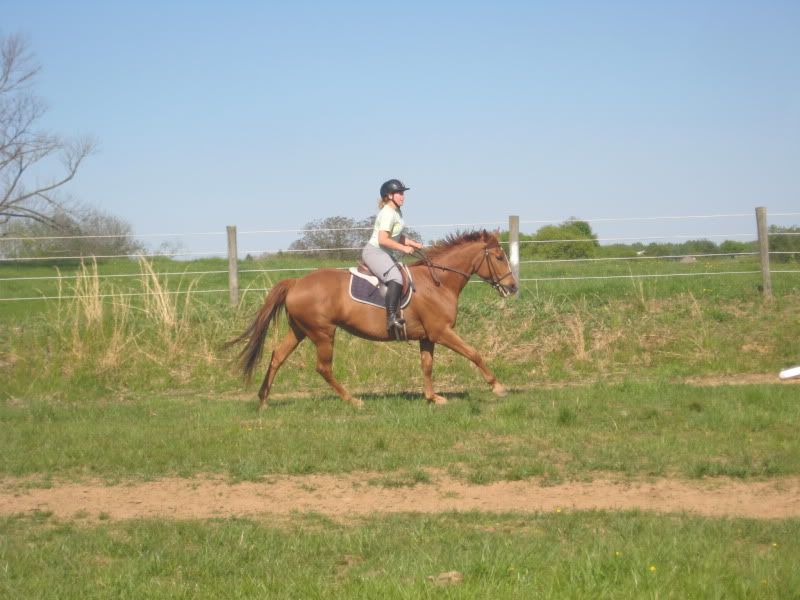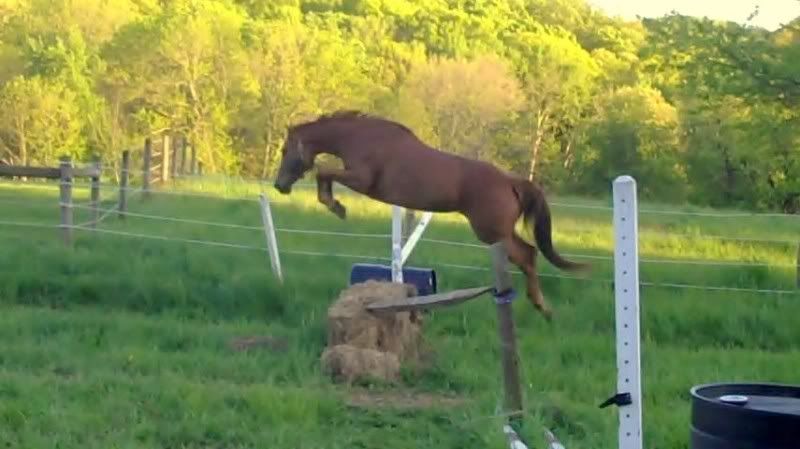 ---
Last edited by Kelsyann; 08-21-2010 at

12:55 PM

.
Oh she looks BIG! Big and gorgeous! She looks like she'd make a great eventer to me but what do I know? XD

I don't see anything that I don't like! She maybe has a bit of a belly in the standing pictures or that could be the way the breed is built, I dunno! Even if she does you could slim her down and tone her up no problem, especially preparing for those sports!
---
I think she looks great ;) Her pasterns seem a bit high in the one pic, but overall i like how she's put together. Definitely has the warmblood face! Looks like she'd have nice movements as well
---
"If a horse fails to do something that is because he was not trained to do it. If a horse fails to do something properly that is because he was not trained properly."
www.wildestheartart.com
She looks a bit camped in.. but other than that beautiful!
---
Horses are scared of two things... Things that move and things that don't.
Thanks for the positive feedback everyone! She is big, 16.2, and we're working on losing that grass belly haha.
i think she has great form! And what a pretty face too...i think she'd be good in eventing personally. does she have the heart for it though? I know with eventing, horses almost just have to have the heart to want to do it...just wonderin...but overall, what a nice horse!!
She is *such* a stunner. I absolutely adore your mare. :]
She is built so solidly and is just plain gorgeous. I'm not super good at confo critique, but she screams hunter to me.
Holy, her knees are superrrrr cute in the over fences pictures and she seems to really enjoy jumping too. After a couple months of conditioning to work off that grass belly, she's going to look amazing. Even though her o/f pictures are stellar, she definitely needs tons of work undersaddle. She has the ability to really move from underneath herself by looking at the confo pictures, but she hasn't quite figured out how to yet. She also looks very tense through the bridle and into your hands so you'll need to work on lowering her head and forcing her to use her whole body and hindquarters instead of running on her forehand.
All that said, she's freaking adroable and for only having such limited training, she shows sooooo much potential for hunters. Good luck!!
---
:: rachel && robbie ::
::
http://www.youtube.com/user/blushedx3
::
omg thank you everyone! I was so prepared for a lot of negative things. She's doing amazingly, considering we've only had 3 lessons since I got her, and she definately has the mind and drive for jumping and working. I took her cross country once and she was so brave, jumped all the scary jumps! I'm leaving for college and taking her with me in a couple days, and we're going to be having consistent lessons twice a week so that'll definately help.
Oh yeah, you've got a nice horse there. She looks like she has nice gaits and it sure looks like she likes to jump. Have fun with her.
---
You just have to see your distance...you don't have to like it.
Shes pretty. Your so lucky to be able to afford a nice horse like that.