Pony
---
Feel free to critique my pony - conformation, anything! She's still green and learning, but she's coming along. We're working on building up her hind end muscle so she learns to carry herself properly.
She needs to be ridden with a very light seat and forward position at the trot and canter, so if you comment on my riding (you're welcome to), please keep that in mind
My friend riding her:
Me riding her (I know, she's not tracking here)
Pony standing: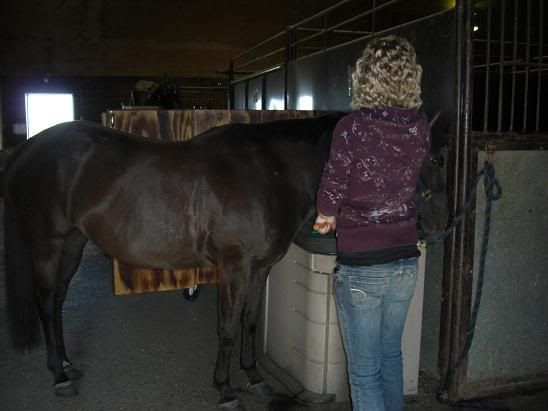 [/img]
There's not a lot to critique since there's tack on & stuff but hey, she's pretty.
She has a short neck & she looks like she has a steep croup?
She looks pretty good weight-wise & I know you're working on her hind-end muscles, which I'd like to see more of.
All-in-all, she looks good!
---
Ride more, worry less.