Pony Critique!
---
Love some imput on the both of us. This is patches he is 5 years old and this was his first show and he was really awesome with everything. I hope to eventually get him to the point where he can go to a kid, but he hasn't hit that point yet.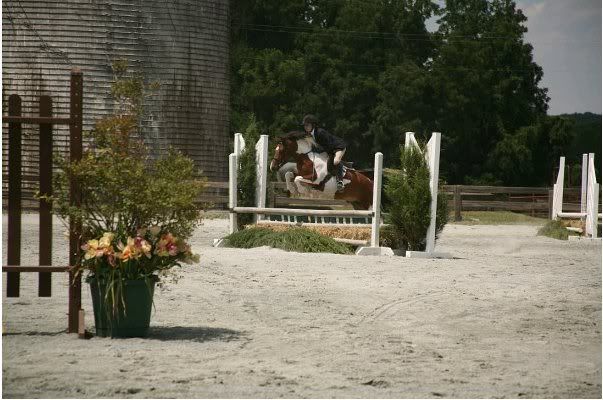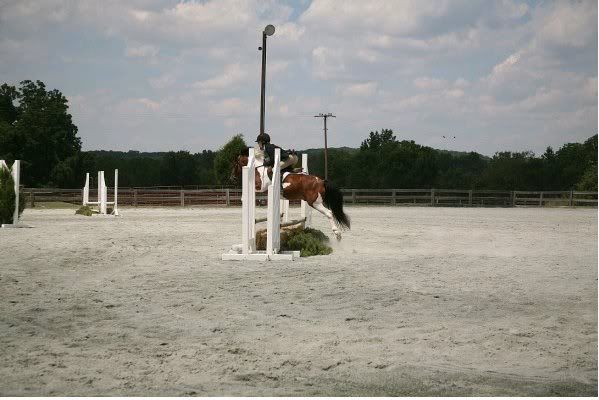 Thanks!
Aw, what a cutie?!
Anyways, your lower leg is slipping back, causing your upper body to slide forward a little. O/F, give with your hands a bit. It's really hard to see from the pictures.
As for your pony, it's hard to tell but he might be getting a little deep.