Possible Purchase
---
Mare I am interested in driving to look at. She would be used mainly for trails rides and fun shows in barrels and poles. Not looking to seriously compete with her just have fun after the horse shows so my daughter can play with her friends. She is Impressive bred but N/N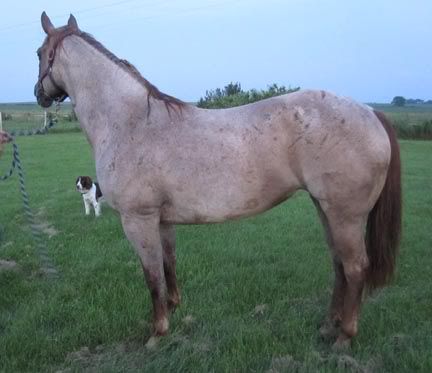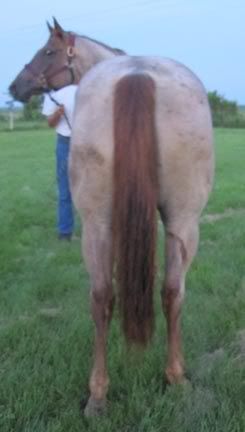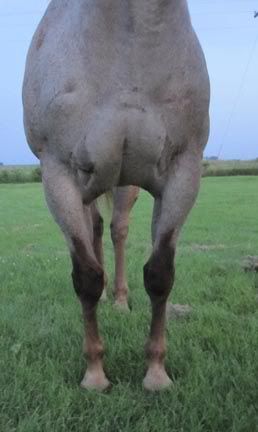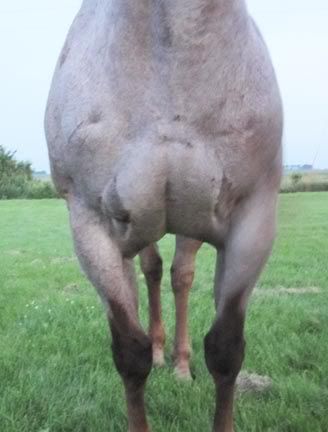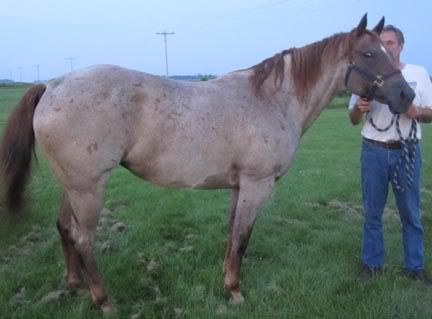 Looks like she would do what you are contemplating. She is a little light in the legs considering her upper body bulkd and built down hill, mutton whithers and a posty hind leg. She stands close in front and with that wide chset I bet she wings. Her angle at point of shoulder is very accute with a nearly horizontal bone from point of shulder to elbow, so don't be looking for knees up if you jump her (she will point her knees down). Can't see her feet but beware of small and delicate feet with thin hoof walls on a horse with this much bulk.

She has wonderful power in her rear and the challenge will be to get her to collect and work off that rear because she appears level to slightly rump high. She is a little long in the back, but nothing to really worry over.

For trail riding you want a quiet horse.. and her look is not that of a quiet horse...

Over all she is a pretty package, but the wall eyed look has me a bit concerned (she may be hot). Meet her and see...
---
There is something about the outside of a horse that is good for the inside of a man.
~Winston Churchill
(or woman!!!!
) Dinosaur Horse Trainer