second thoughts on her pasterns
---
Hey.
I was looking at pictures of Gidget and was wondering if someone tell me if her pasterns were long or short...some pictures they look long and others they don't so I'm confused.
here are some shots..this is her back leg..she has a bruise on her hoof.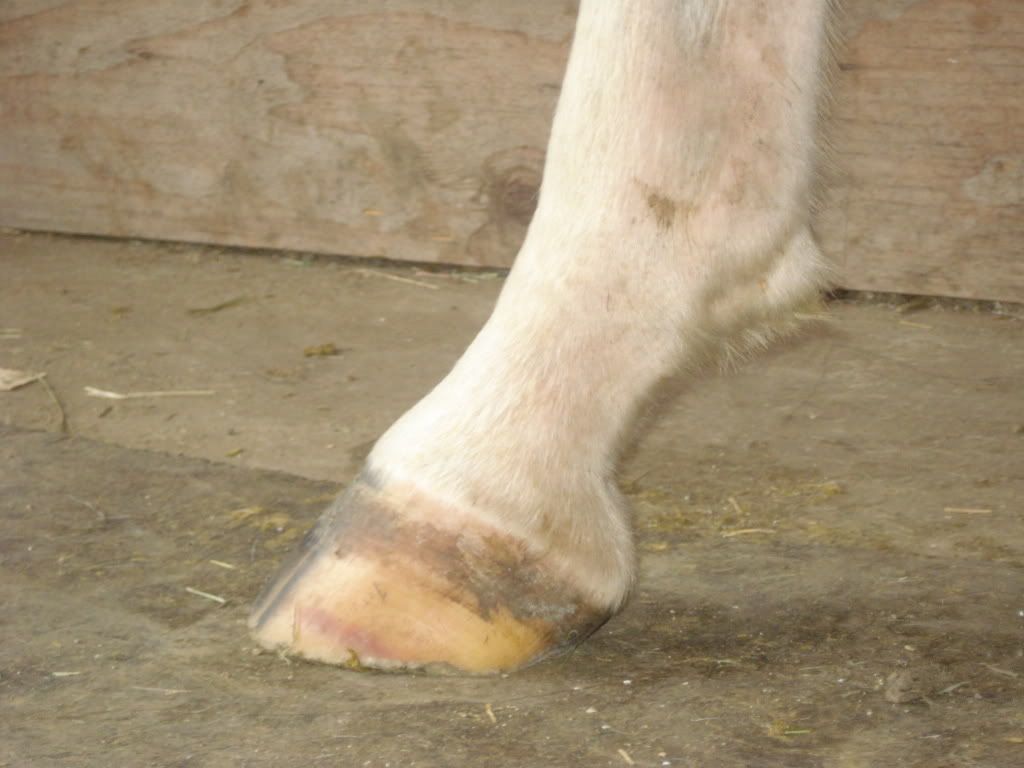 the front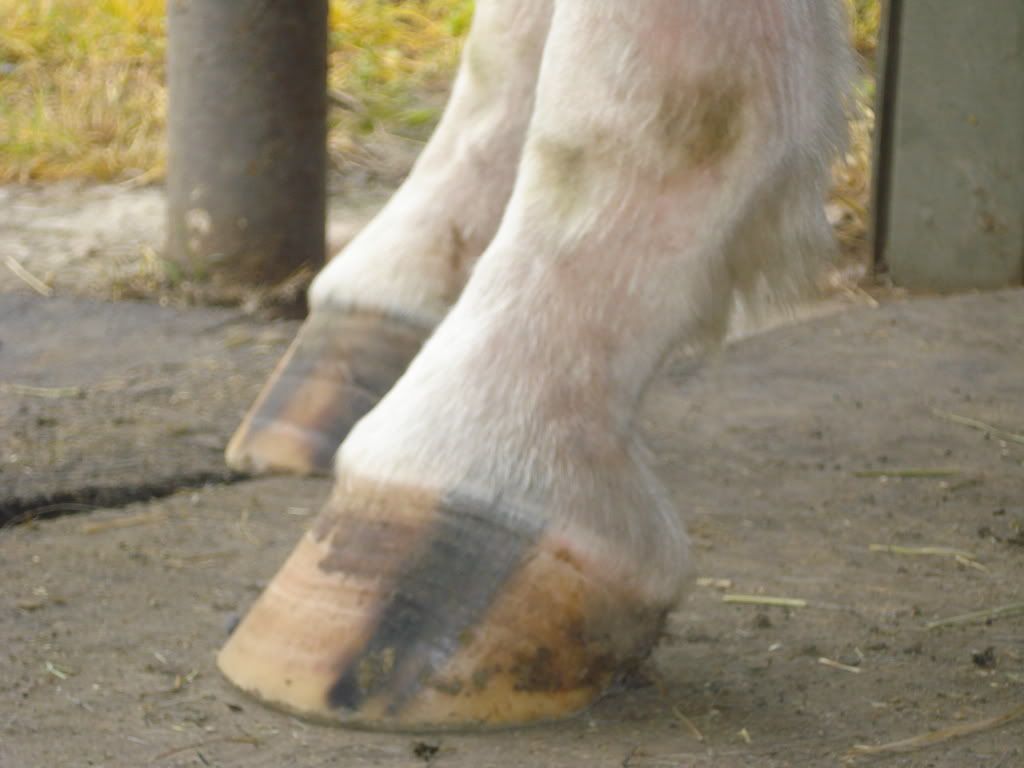 here,her pasterns look long but it might be because of the rock,dirt we were on and how uneven it was.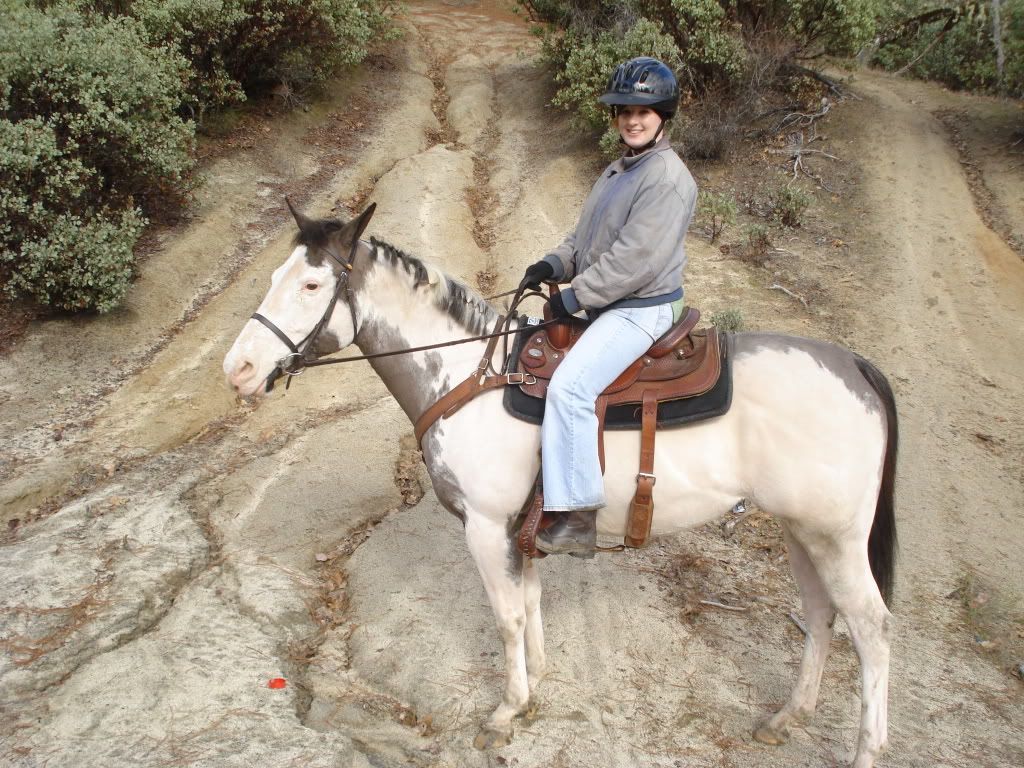 now they look normal.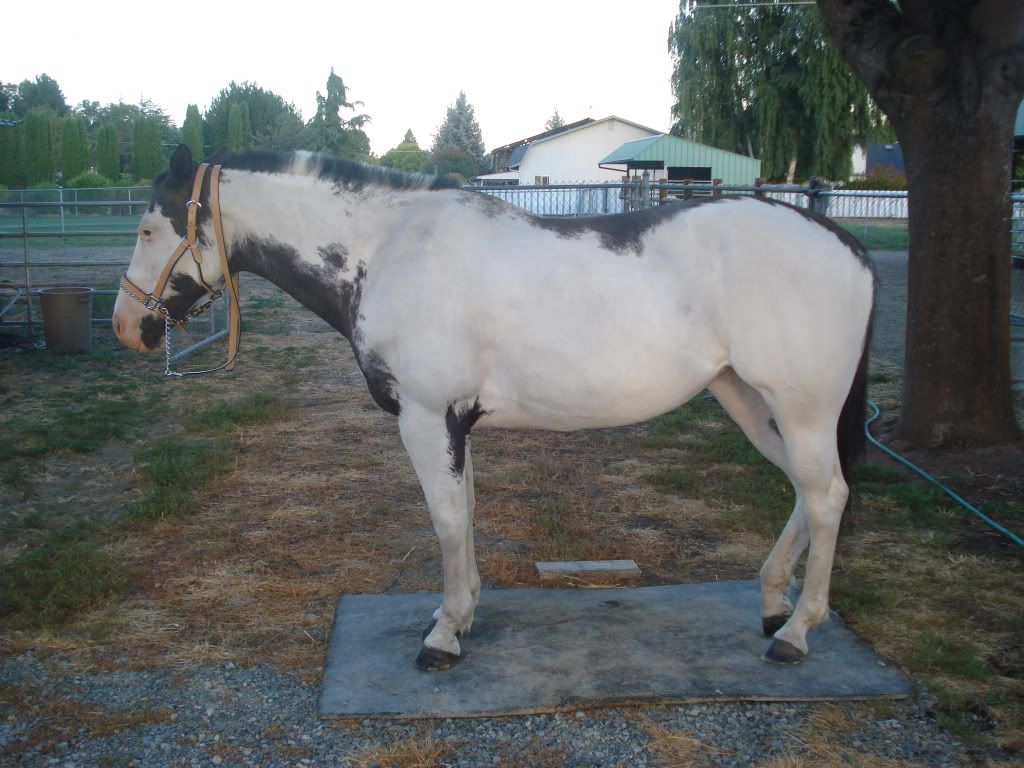 a conformation shot will make it easier to tell since pastern length/slope is all relative in comparison to the horse, it will be different for each
sorry, the last picture just loaded. Well, she doesn't seem to have long pasterns to me, they are almost equal to the slope of her shoulder and seem to be in line with her confirmation. Maybe a tad long in front, but only by a centimeter or so, she is more than suited for whatever you want to do with her...well maybe not steeplechase but anything else lol.
alright,thank you. I'm not the best at judging conformation.
I might want to jump her sometime(I will be getting lessons for this and at this time I am not even ready but wanted to see if she would be okay for it..I would only do tiny jumps ..more like hopping over things.
Her pasterns are fine, but she is severely calf-kneed, which could impact her future soundness.
• Back At The Knee. Also called "calf-kneed," the horse's leg appears to bow backwards at the knee, knee set back behind the front edge of the cannon bone.
Consequences: This is a serious conformation fault that exaggerates overextension and increases the risk of overextension injuries, including fracture. Horse may also be more prone to bowed tendons and suspensory injuries.
What to do: Keep shoeing simple, no grab effect, and foot carefully balanced. It's important not to let the toe get too long as this will interfere with breakover. Shorter toe and rounded/beveled edge at the toe makes for easiest breakover.
http://www.myhorse.com/horse-knees-a...absorbers.html
... :( ohhhh....do all calf-kneed horses eventually become unsound?

I keep her barefoot and use easy boots for trail riding and leg boots as she slips her legs while running.

Does it hurt?

Is it common?
It's not painful in and of itself, but it can predispose toward lameness problems. Those horses shouldn't be pushed to do high-level athletic work, for the most part. Keep the hooves balanced, keep them fit, don't push them, use protective leg wear, etc. As for being common, I've seen quite a few mild cases, but it's still a minority. I don't know that it occurs more commonly in any specific breed, say.