Show critique?
---
Mitch and I's second show.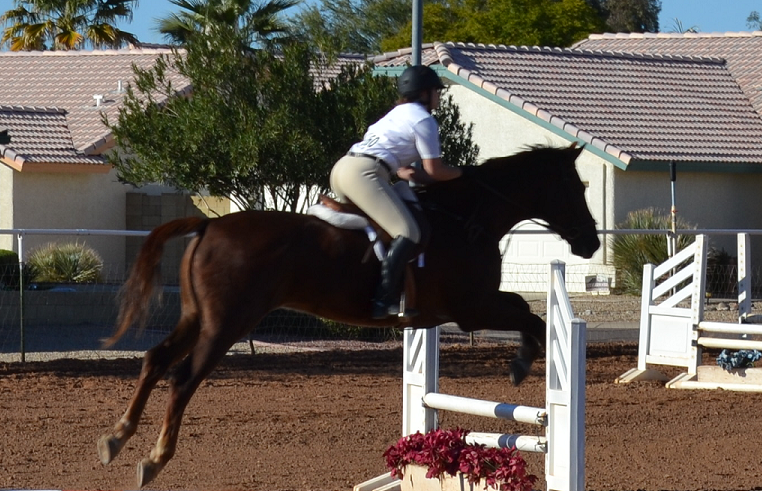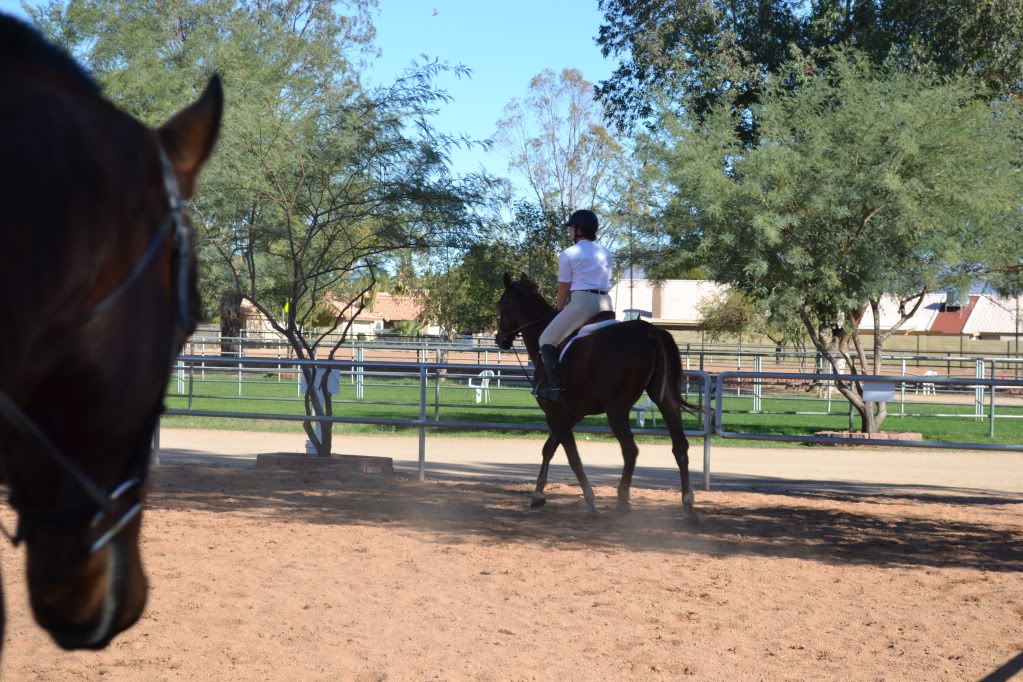 And my favorite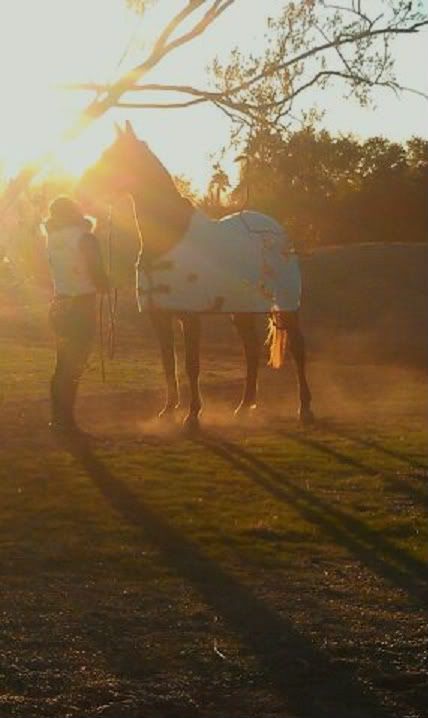 Oh and a video
Your position is OK, you need to sink more weight into your heals, but everything else looks good to me.

I think you executed your course a little sloppy. Your horse looks like he rushes after the fences, and you have a hard time getting him to come back to you, gymnastics will help with that. Also, he seems off balance, he switches his leads for in between fences. At one point of the video you are cross cantering, which is very unfair to him, he looks a little green, so cross cantering to a fence really throws him off balance, and sometimes can be uncomfortable to the horse.

You have to remember to take your time, get him on the correct lead to the fence...this is only your second show, so you should be most concerned about doing everything correct, and make the your horse as comfortable as possible when you are doing your course, even if that means, trotting to get a simple lead change.

Your horse seems like such a nice and willing guy, and he has a cute jump. Just remember to take your time, and think when you are riding.
---
Last edited by ErikaLynn; 11-29-2011 at

11:06 AM

.
Thank you Erika, first off he is not a hunter at all but I am still learning so we did a few hunter classes not planning on placing. I had my chiro look at him the day after and he was out in his stifle which is why he was switching so much and when he switched in the front and not the back. I am working on sinking into my heels, there just not that bendable. haha. Thank you for everything else though
he is a cutie! try not to sit down so early in the saddle though over the jump