Summer in Winter
---
Here's my girl, Summer. I'm not sure what breed she is but she is 15.1 or 15.2hh and 8 years old. Critique as harshly as you'd like. Her muscles arent as lacking as they look :P Also, what breed do you think she is?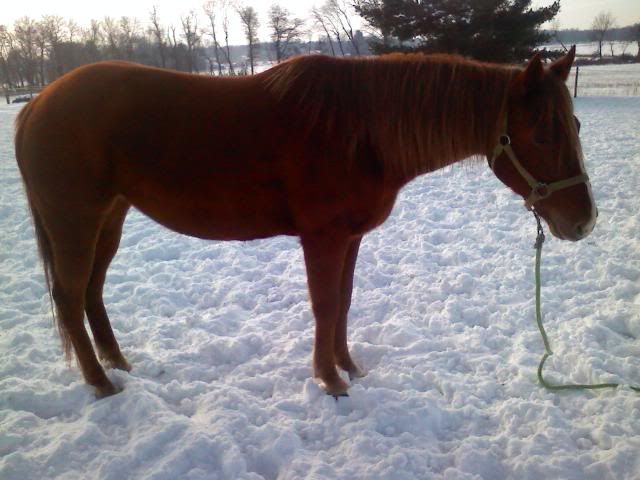 In this last pic she wasnt squared up at all and was resting..this isnt really what her back legs are like at all. Lol.
Also sorry about the quality, and she wouldnt stand still so these pics arent parallel to her body fully.
jsut a quick comment, over at the knee, camped in back legs slight upright shoulder but however I do like her parsten angles and her neck, how it ties on etc.
Shes pretty :)
Nothing more stood out to me really than said. She appears to be under herself in the rear end and over at the knee. She has a pretty face and a kind eye. Her neckset could be a touch higher.
Looks like a Quarter Horse to me!
Thank you I appreciate your compliments and critique.