Tell me what you think.
---
This is my 5yr old Grey QH Gelding. Lines
http://www.allbreedpedigree.com/roman+on+the+rail
I have trained him myself. He does WP and EP. Started at the age of 2. Started showing at 3. We started with mainly english just now we are getting into western. He is doing fantastic. He is used for little kids to learn on also. At our local fair he got Reserve Champion in overall pleasure horse. He has gotton over 36 1st last year. And about 24 when he was 3. I show him Quarter Horse circut and other more local circuts. Tell me what you think.
Western.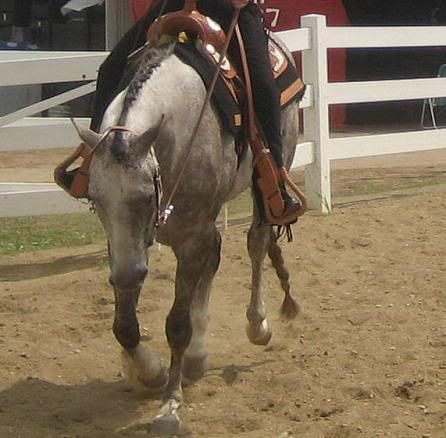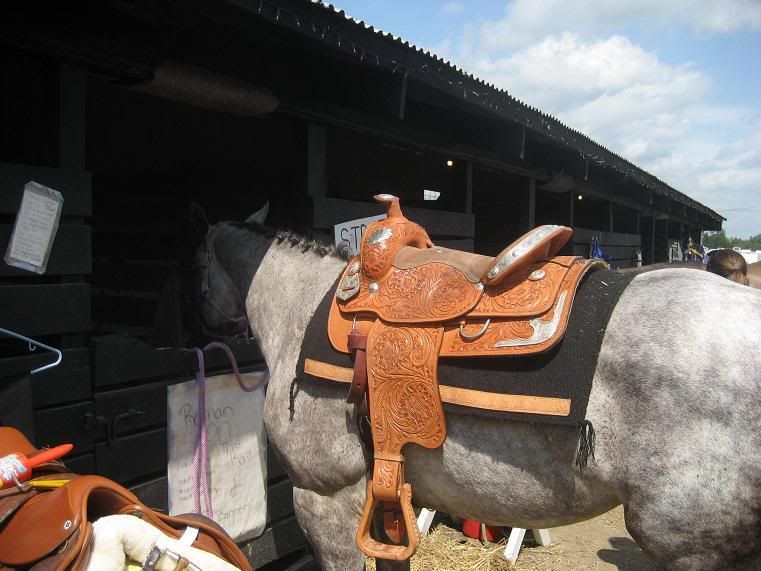 English.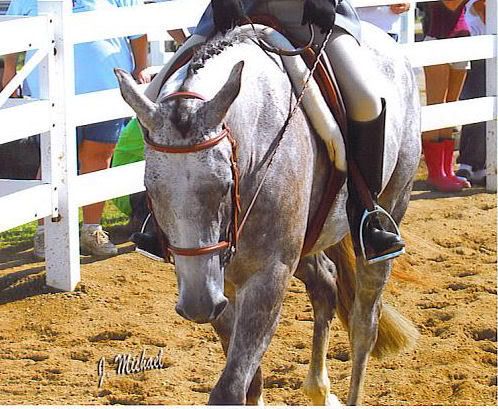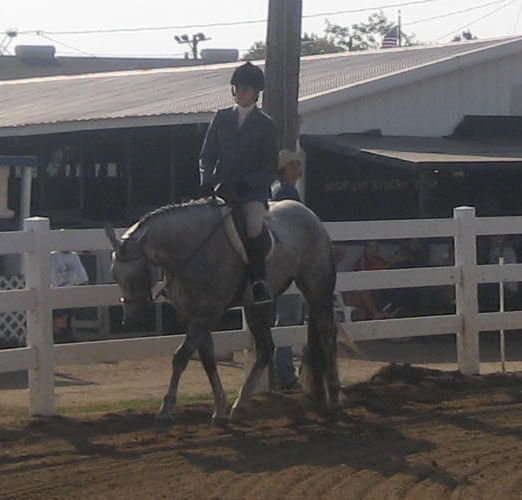 I love beebs. He is easily the best pleasure horse at randolph.. ever. If he were a stallion!? Oh dear you would have mares hitting you up like no joke.
---
"Doing what you like is freedom, liking what you do is happiness."
I really like him! You did a great job with him judging by the pictures! I really like his lines some of my fave lines back there!
Not really confo pics, but he's handsome. I like his coloring, the little freckles on his face are cute:)
WOW for the first few...im no western person but.....i rly like him! hes a handsome young man!
How much do you think, if i was to sell him. Should i ask for? From the information you have seen and the pictures.
His head position is beautiful for western pleasure its too bad I couldn't see him in motion. I would say 3500 up to 7000 only as I have not seen his movement and he is also a gelding.
Well i when he was forsale. I was asking 12k.
He is nice! Love the coloring. Should be easy to sell if you wanted to!
Could we see some confo shots, or a video of him moving? It's really hard to judge these pictures for a sale price, because we don't get the full picture... literally!
..Like in picture #4 it looks like his head is kind of stuck on a triangular neck with a skinny throatlatch area, but it looks more normal in picture #3... Not saying pic #4 isn't nice (I like it!) but when you're looking at conformation, a couple of degrees can make a schwackload of difference.
---
The lovely images above provided by CVLC Photography cvlphotography.com