Tell me what you think!!!
---
Iceman. 4 Years old. Hanoverian. :P 17hh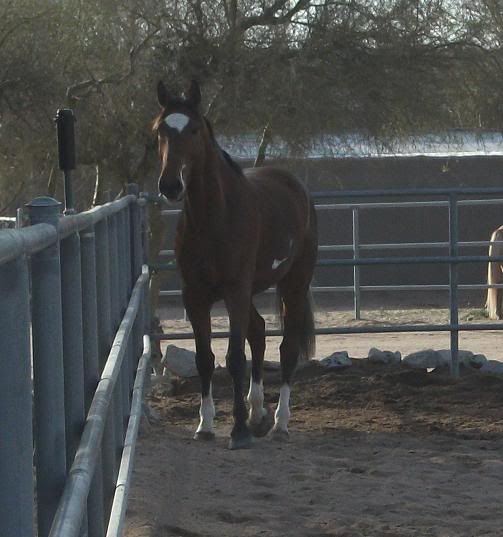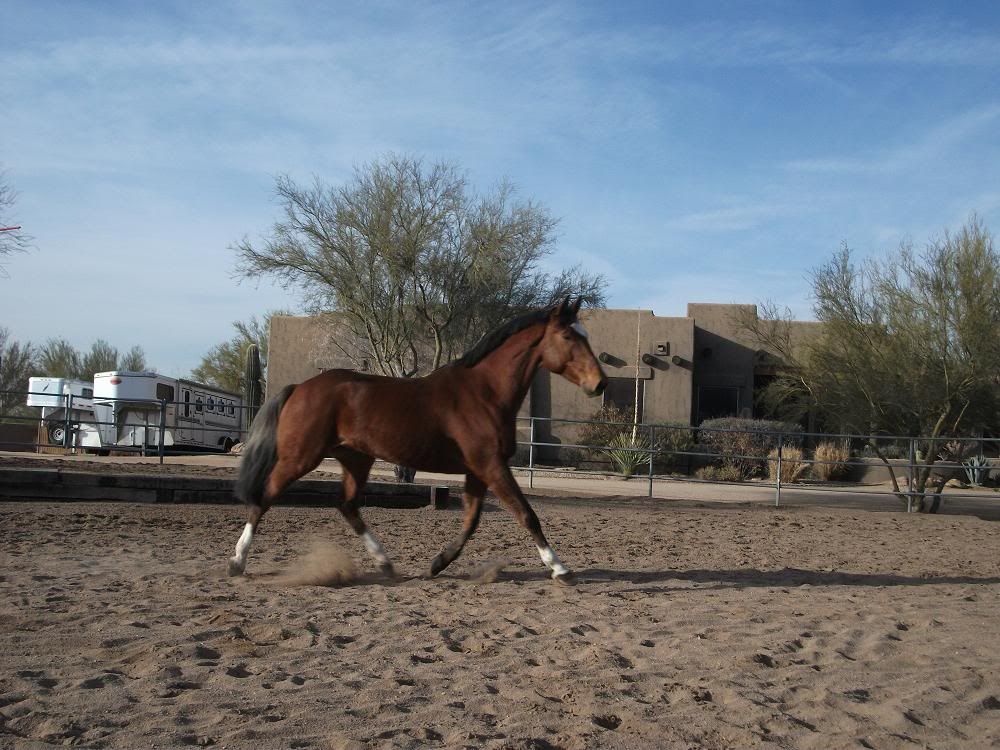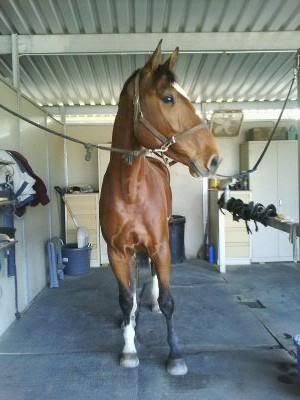 The last picture makes him look really skinny in the chest and he's not the small in the chest haha.
Thanks guys.
Aww he is very adorable and seems like he has a floaty trot. What do you do with him or plan to do?
He's not mine, but I'm hoping that will change maybe. I'm verrrrrrry smitten with this little big guy. He's my trainers horse, he has just been started o/f but i've seen him free jump and he is beautiful, he has lovely knee's.
LOVE the trotting photo. I'm not very good with confo critiques, especially on young WBs. But, he looks a lot like a younger version of my trainer's 17.3H hano!
---
Kelly
I've spent most of my life riding horses. The rest I've just wasted.
I really like him, he has neat markings. I love his big feet.
He looks well balanced over all and correct. Very 'breedy' and nicely marked if you are into markings. :)

I know everyone is after large horses like this and he is put together well (from the photos). However, I personally would really LOVE this horse if he looked like he does but was no more than 16.2 HH. Just my opinion.
---
There is something about the outside of a horse that is good for the inside of a man.
~Winston Churchill
(or woman!!!!
) Dinosaur Horse Trainer
I've fallen in love with this horse but the down side is he is for sale and going to be in a viewing soo I'm crossing my fingers and toes that he doesn't sell then I will be talking to my trainer about him. It really sucks falling head over heels for a horse that you can't buy until June.