Are these two horses the same? AND Confirmation critique?
---
Not really a critique but I figure this is the best place for it.
Do you think these two horses are the same? The bigger pic is mine and the other I found on the internet.
What do you think of my horse's confirmation, what are her faults and atributes?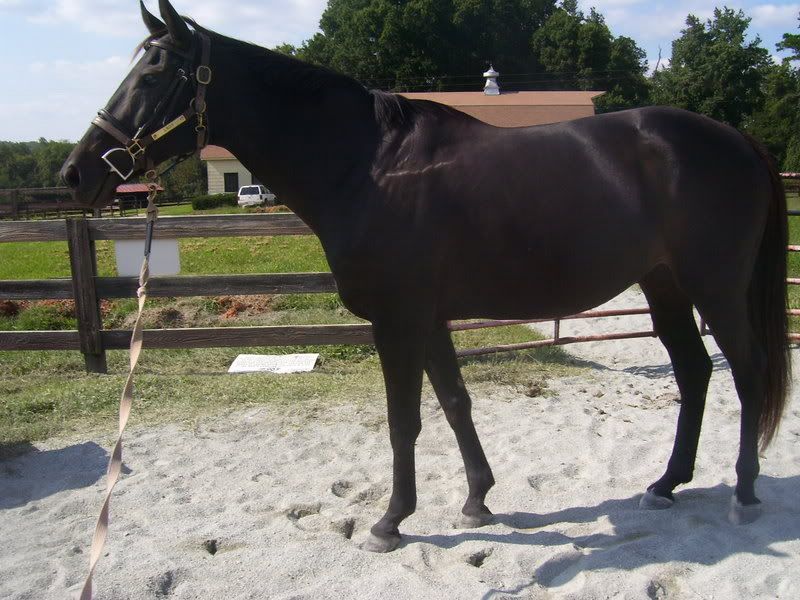 it's kind of hard to tell with the angle in the first picture...do you have one where she is more squared up?
---
kickshaw
Justin (qh/tb)
Boo (asb)
I agree with Kick. I do not, however, see the white coronet bands on the bottom horse where I do on the top so I would assume that they are not the same horse. The second picture is very small though
the smaller picture horse looks much more slender and legs look longer
---
:: Karley ::
Tucker WB/TB- 11 yr
Speedy QH/TB- 22 yr