Western critique?
---
Hi guys!
Here's a little info that might help with critiquing me (or it might just be me making a lot of excuses
)
I used to take riding lessons when I was younger, but I haven't had a lesson or trainer for 7 years, so I'm rusty/lack a lot of professional training. (excuses, excuses)
I also just got back into riding 5 months ago, so I'm trying to rebuild all my important riding muscles, so I'm still a tad bit wiggly and jiggly.
I apologize for the pictures being so low quality, iphone cameras aren't the best for capturing movement.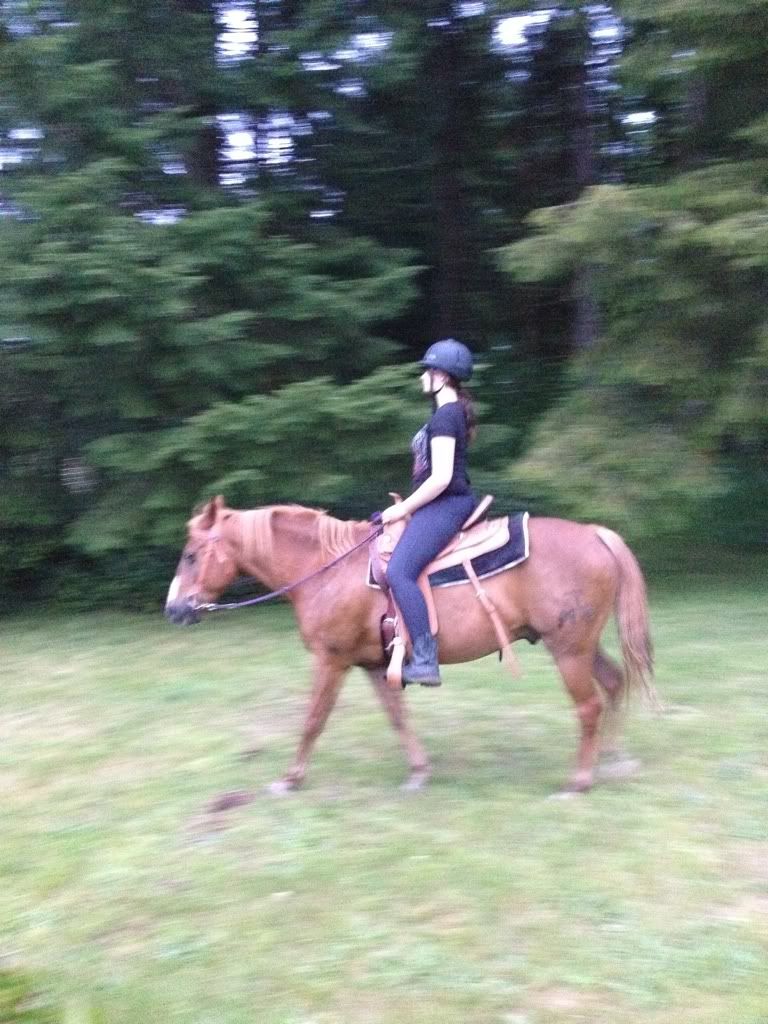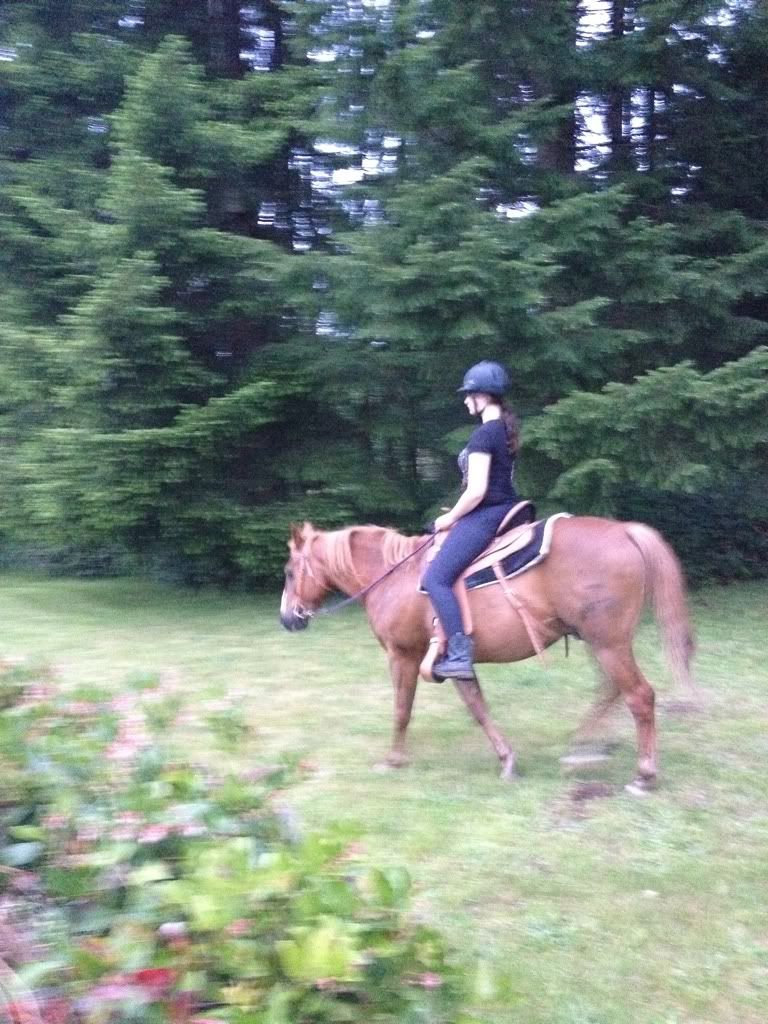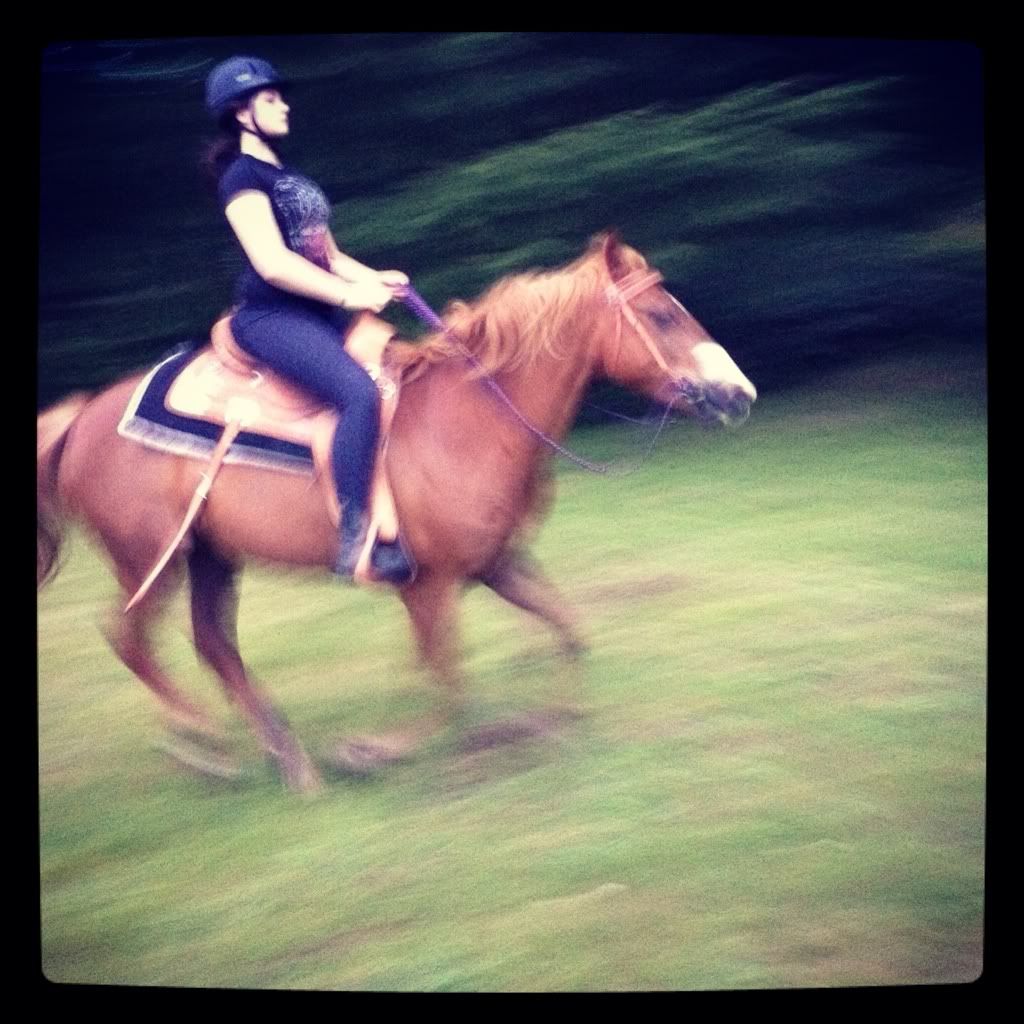 ---
Inactive account.
Bump?
Posted via Mobile Device
I can't see any pix but it could be this computer.
---
"Be a best friend, tell the truth, and overuse I love you
Go to work, do your best, don't outsmart your common sense
Never let your prayin knees get lazy
And love like crazy"
I put them in the post, but I can add them as attachments and maybe they'll show up. They're showing up on my computer and phone.
Posted via Mobile Device
The most important thing I'm seeing? RELAX, ha ha. You look pretty nice, but remember to breathe! I'd like to see your hands a good 3 inches up at the walk. At the canter that's where you should keep them, but remember to keep your thumbs on top like you're holding an ice cream cone.

Keep it up!
:)
---
I give myself very good advice, But I very seldom follow it
ok, here they are as attachments!
---
Inactive account.
Thank you, Gillian!
Thank you especially for the tips on the hand position! :)
---
Inactive account.
You have a chair seat, so bring your leg back, especially in the lope. There should be a straight line from your head to your hip to your heel. Your thumbs should be up. Try to roll your shoulder's back and relax instead of them being up and tense. In the walk pictures, your hands are resting on the pommel... avoid that. xD

You look nice(: Keep up the good work!
---
Never underestimate the power of human stupidity. – Robert A. Heinlein
The first thing that pops out to me, has nothing to do with your riding, actually your back cinch
WAY TOO FAR back and too tight as well. You gotta fix that pronto! You're lucky the horse you're on is chill, otherwise you'd have been bucked around really good by now.
You need to get a connecting strap (or bailing twine) on your cinches.
Here are some pics of how it should sit --
http://www.thinklikeahorse.org/images/sinch.jpg
https://mikeswesternsuppliers.com/im...back_cinch.jpg
http://t2.gstatic.com/images?q=tbn:A...9cSIFY3Xj0N4Kw
you can see that those people have leather straps connecting both the cinches so the back one doesn't slide out of place.
You honestly probably don't even need a back cinch, it's really just meant to help hold the saddle in place for things like hilly trail riding or roping...
but it doesn't hurt, so long as you're using it properly.
sorry, i couldn't pay attention to your equitation at all with that cinch out of place. HUGE safety hazard ;)
The cinch slid, it's not usually that far back. It's tight to help prevent the sliding, I didn't know about the connector to prevent it.
And I do ride on hilly land, so I do need it, or at least I appreciate having it.
Posted via Mobile Device