What breed is he?
---
I've owned this horse for a few years now. His parents are unknown so the vet has kind of guessed at his breed and I trust their judgement. I'm just curious as to what other people think! :) Also, before everyone asks about his scar, lol, that happened when he was a baby. His previous owner bought him off a guy who bought him from a farm in wyoming (i think). He said he might have gotten caught in barb wire fencing when he was a baby. Anyway, hes good now and it doesnt seem to be affecting him at all. Onward to the pictures!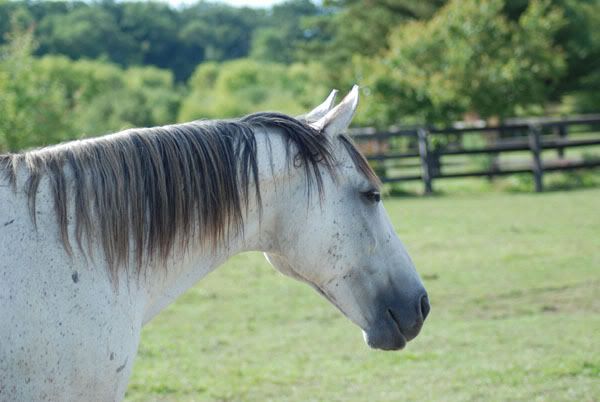 i say quarter horse???maybe??
---
katies loves duke so very much!!
i say qh and tb
---
:: Karley ::
Tucker WB/TB- 11 yr
Speedy QH/TB- 22 yr
Green Broke
Join Date: Mar 2009
Location: Kansas in the summer, Kentucky most of the time
Posts: 3,028
• Horses:
3
qh or appendix
---
Look like a SUPERSTAR, Ride like a FOUR STAR, Win like a ROCKSTAR
Eventers: Making BAD Dressage look GOOD!
I don't dare guess lol but I have to say I love his coloring!
Could also be a Standardbred. Thoroughbreds aren't usually that thick.
---
"And somewhere in the northwoods darkness a creature walks upright. And the best advice you may ever get is: Don't go out at night..."
QH or QH/TB cross.
---
All I pay my psychiatrist is cost of feed and hay, and he'll listen to me any day!


Appendix QH? That's my guess.
Quarter Horse, Very cute btw... :)
Appendix would be my guess
---
Courage is being scared to death but saddling up anyway~~John Wayne