What do you think of this APHA mare for sale????
---
I was wondering what you think about this mare. She has been shown at paint breed shows and did well. She has only been to two shows though. I would be showing her in western adn englsih events. She is currently in reining training. They are asking 2800. Do you think she is worth that and try to critique the pictures
THanks so much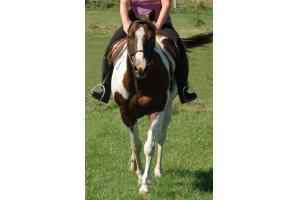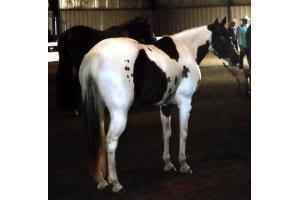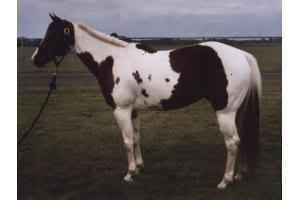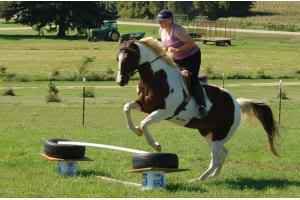 The owner emailed me back and said that she has paint points in showmanship at halter.

Her bloodlines include sonny dee bar, painted robin, Blondys Dude, Two Eyed Jack, King Leo etc.

I asked the owner for a video of her and if she gives me one I will put it up....

Anyone else have any critiques or comments and advice????
how ols is she?? she is very cute!!! the rider in the jumping pic does her no justice!!! if she is older then about 12-15 i would find a better priced horse...especially with the way the market is right now
. i do like her! good luck!
---
On The 6th day god Created The Quarter Horse...One The 7th he Painted All The Good Ones---
*trisha<3
she is 8 or 9 i forgot the exact age but I really like her I asked them for a video and they said they will send me one tomorrow so as soon as I get it I will put it up for critiqueing!!!!!!