x....here goes- be nice!!!....x
---
here are some piccyz of me on Dana!! She is18! do you think she looks okay for her age??
let the critique commence!! lol
xxx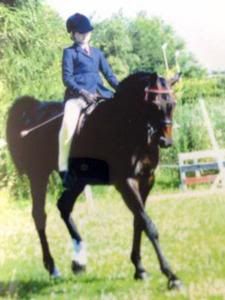 shes looks great! x
---
FOREVER UNITED
SHe looks great for her age, good health looks like to.
are you sure she is 18??? she looks fab well done you, your clearly doing something right!!
She looks great for her age. She has beautiful slender legs and a nice head set. She's gorgeous!

Well done!

:)
Hi, what breed is she?
She's lovely, gorgeous legs too. Very bonny, healthy looking mare, you must look after her well.