Analisa,
I think you misunderstood my comment.
I hope the exaggerated rider position passess, not the hunter discipline!
I have a long established hunter background, I wasn't dissing the discipline, just this current trend.
This is one of the leading professional riders on the A circuit -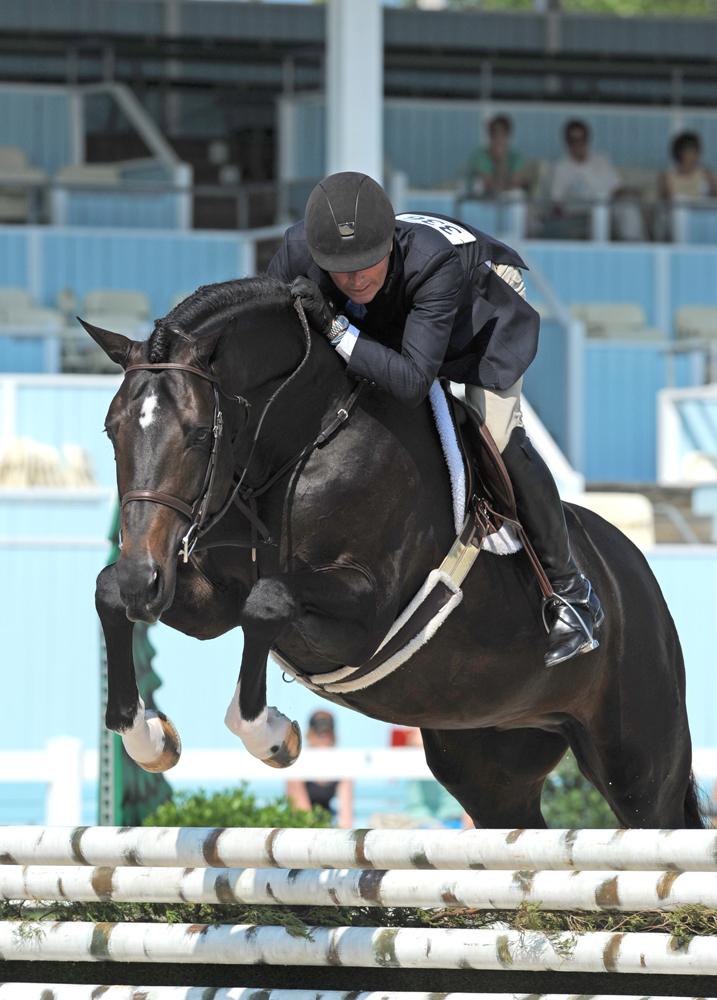 Lovely equitation over fences in the amatuer jumpers -
The first rider is far more experienced and a top professional. Why is his equitation so....odd....compared to the amateur over a big airy fence?
Because the fad or trend is for pros in the hunter divisions to stand way up over their horses' backs and make a big move with their uppper bodies and lay on the horse's necks to make in look like the horse is such a thrusty jumper that they can barely stay in the tack. It's silly.
---
Last edited by maura; 06-21-2012 at

02:00 AM

.
Quote:
We do have it! Its just not as common :)
Really? I never heard of it, well thats good! :) where would you come across it?
I watched it at Sydney Royal a few years back with the hunter ponies :P Not sure where else though! And in a show photo gallery I saw a big grey show hunter hunter jumping :)
---
Cross Country- The act of hurling yourself and your equine partner at a stationary object with poise and grace while attempting to survive...