First Trail Ride on Honey
---
I finally trailered Honey out for our first real trail ride last Friday (5/7/10) with her trainer and it went great! Sharen rode her gelding Norman, I rode Honey and they were both great. The trail was beautiful and there were still some flowers in bloom. I couldn't have asked for a better ride, but maybe a longer one! I was on a bit of a time crunch so we were only out for a couple of hours.
I didn't bring my camera, but Sharen snapped a couple of pictures from her phone.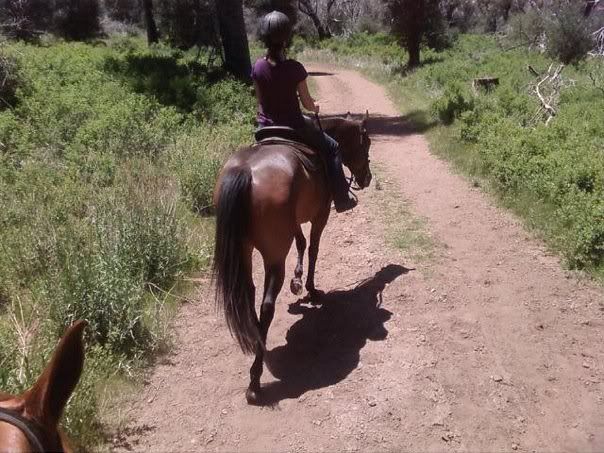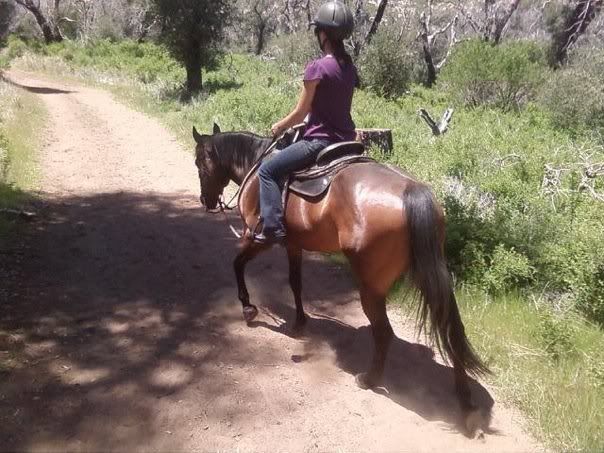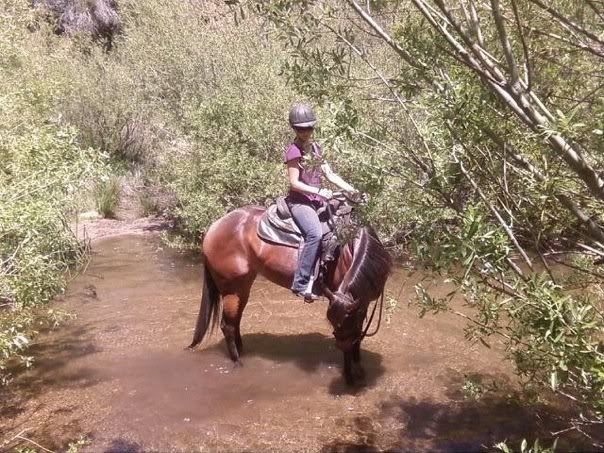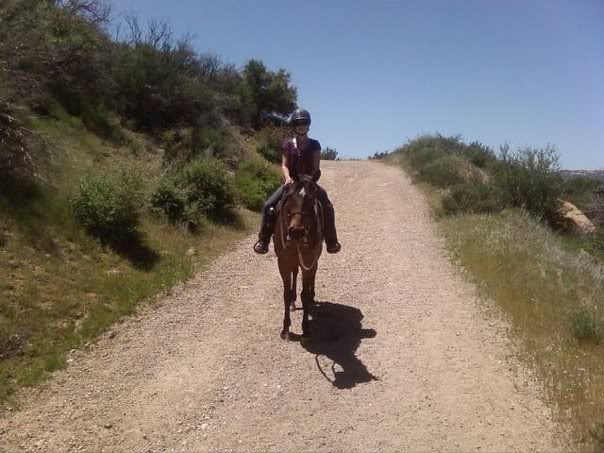 Honey did great with her first water crossing and the Big Horn saddle Sharen found (another thread) for me seems to fit Honey pretty well! Much better than my other saddle. I have it for another month before I have to make a decision, but I'm pretty sure I'm going to get it.
Happy trails!
---
My blog ~
Life and Horses
~