Got to ride her today
---
First time I've ridden my TB mare in a couple years. (After buying her several years ago I had to give her and my gelding up due to financial trouble and moving. And just got them back.) I was excited but also very nervous. She did great though I was really happy.
First we practiced following the edge of the pasture and not wandering in a zig-zag. Then we did some diagonals and figure eights. Then we decided to trot... which turned into a half-trot half-canter... which turned in trying to bolt for the barn....... which turned into tons of little circles lol. And then once she decided to actually trot, she also stuck her head up in the air and side stepped a lot. She couldn't figure out why I was trying to make her do work! But overall she was very responsive and remembered a lot of the training I did with her before.
It was a very eventfull day for her. She got ridden for the first time in years and also got tied to a tree for a couple of hours because her and her partner in crime decided to break down and entire section of fence! So they got to learn to tie again without causing hundreds of dollars of damage.
Gotta love them!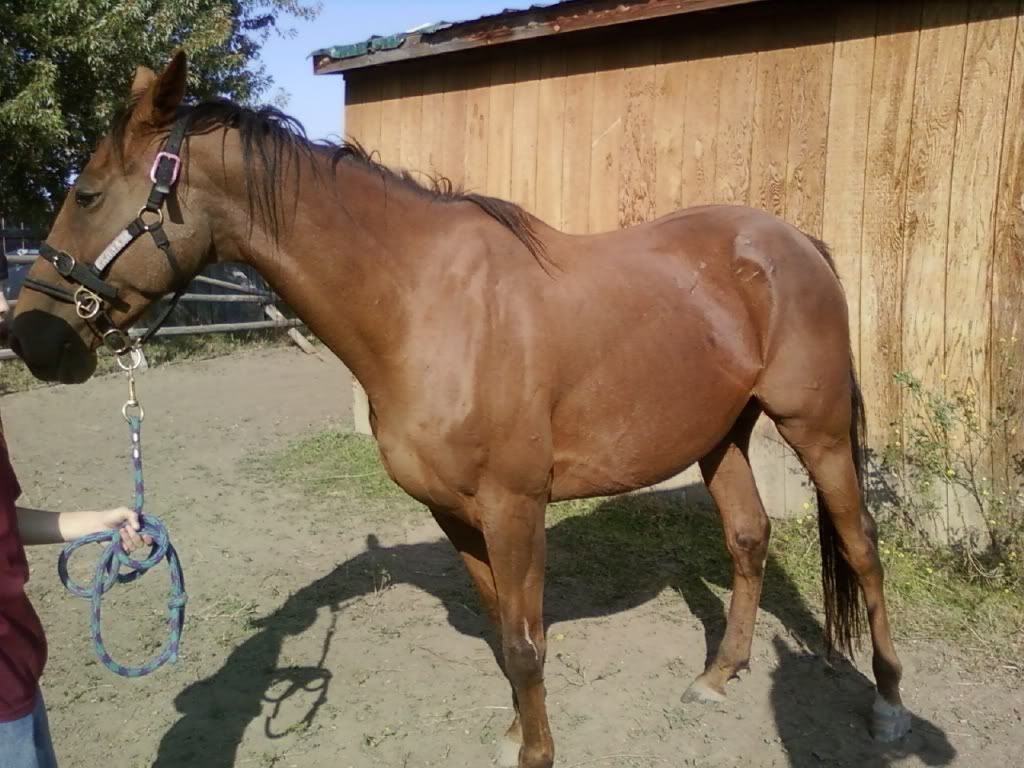 See broken fence in background! Right under her neck.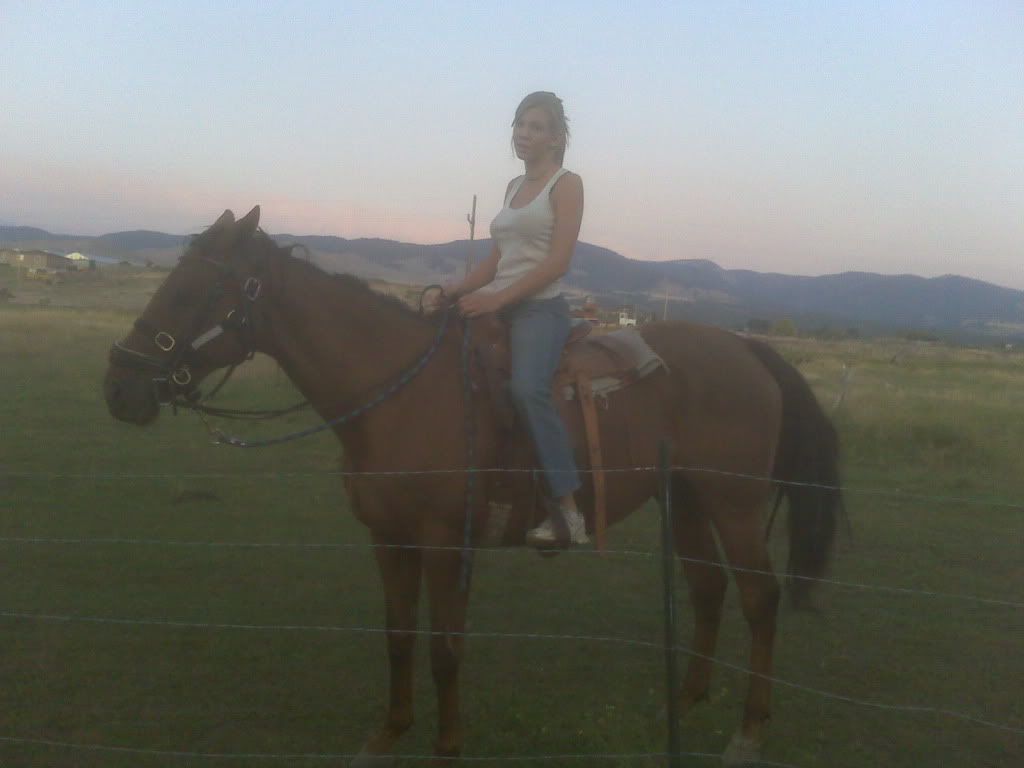 The other horses are behind us so she was listening to them.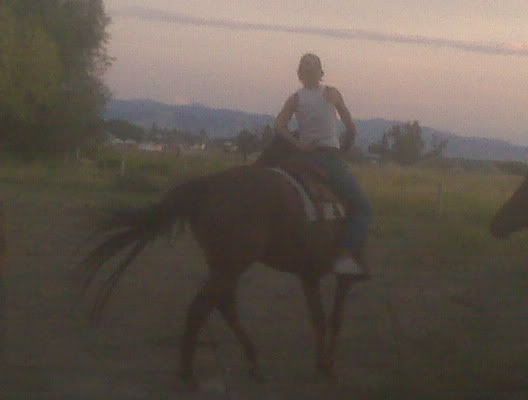 More little circles?!
OH I almost forgot the most exciting part! She's always had a problem with water and didn't even like little puddles. But the pasture she's staying in is flood irrigated. :) and she walked through all the water for me!
Congrats! Sounds like you two had a good 'first' ride!
---
When God Made Horses, He Painted The Good Ones.
"All I pay my psychiatrist is the cost of feed and hay, and he'll listen to me any day."

so glad to hear the 'reunion' ride went good how is your gelding that you just bought back doing?
Quote:
so glad to hear the 'reunion' ride went good how is your gelding that you just bought back doing?
He's doing better. I posted an update in his thread. I didn't buy them back... it's a long story lol But I got them back because her house got foreclosed on and then there was this thing with my father mixed into the whole mess and it all just got way to complicated to explain!! It's a lot simpler now though because their mine again and that's that.
Really thin TB
"Vaguer's thread" lol
congrats!!!
---
If there are no horses in heaven... im not going.