How many hours do you have in the saddle?
---
I am sure many of you are in a horseback riding rewards program of some kind with associations such as AQHA, APHA, TWHBEA or others. I am curious to see how many hours y'all have and what kind of prizes you have earned.
Please feel free to share your photos and stories!
I am in the AQHA horseback program and I just logged my 597th hour in the saddle. Most of those hours have been earned on my amazing quarter horse, Gracie.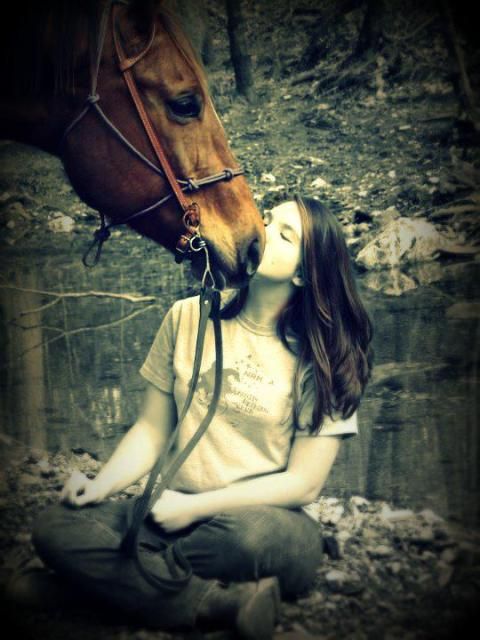 Sadly...not nearly enough.
---
I used to ride so much. Unfortunatly I am going through personal problems that just have me stuck in a rut. I think in the last year I have ridden once for 20 minutes. My horse lives in my back yard. Just haven't been myself in a long time. Hoping to snap out of it someday and get back to riding.
I used to have 5 or 6 log books full of logged hours (for myself). I never counted up how many hours I had logged, but it was a lot. I think I might just start it up again for poops and giggles.
---
And those who were seen dancing were thought to be insane by those who could not hear the music
I track miles and spped, could probably sit down and do the math to figure hours more or less, I just updated my log and have 699 miles for the year. Not in any program as I ride walkers and will have nothing whatsoever to do with the TWHBEA.
Green Broke
Join Date: Jan 2010
Location: south of nowhere, north of nothing
Posts: 4,643
• Horses:
6
uuuum i dont remember... i know i got the jacket and the belt on AQHA, so alot of hours haha...but then i stopped loggin hours!
Although I have never used them for breed rewards, I have kept a simple log for nearly all the time I've spend in the saddle. I don't count the times in the round pen, trying out a horse, or training. Over 30 years of ownership, I've got ~7,215 hours (that's with 2 years of not owning or riding when I was out of horses for a bit or the years before actually owning).
---
I'm not arguing with you, I'm just explaining why I'm right.

Nothing sucks more than that moment during an argument when you realize you're wrong.

It's not always what you say but what they hear.

I'm not in any breed reward programs, but I ride about 4 times a week and an average of about an hour a ride. Soo..

4 x 52 x 6 = 1248hours
Like Joe, I track for miles not hours. Most of my rides are at least 2 hours and up to 5 or 6 in a day. Not as much as I would like!
I've not tracked for the AQHA either though I should. I average about 4 hours a day, 6 days a week. So over 1,000 hours a year currently. In my lifetime, A LOT.
---
Life is like a camera. Focus on what's important, Capture the good times, Develop from the negatives and if things don't work out, Take another shot.