Sorry, my photo is not too much help.
This is when I was 4 years old, and I was riding plenty before then.
---
∞•*˚ Βгįťţαňγ ˚*•∞
It is not enough to know how to ride; one must know how to fall.
The first pic is from around 2003 and the second is from this year.
Here's a couple that I have. I guess I was about 11, and had been riding for less than a year. I'm sure my parents have more pictures of me from film cameras, but my dad decided to bring the digital camera out that day
...I promise that I've improved...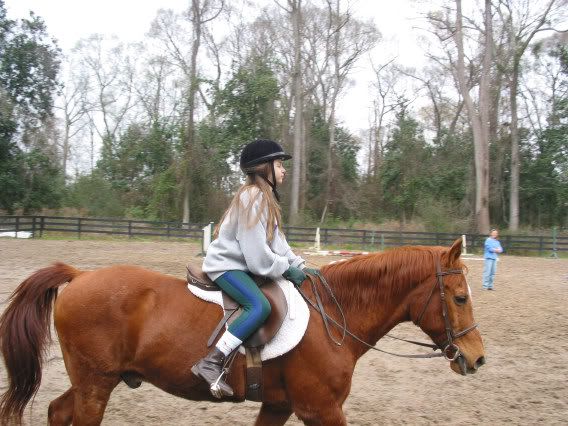 Note the lack of ANY sort of contact in the last photo? Well, here are the results! Rest assured, I was only going over trot poles at that point :P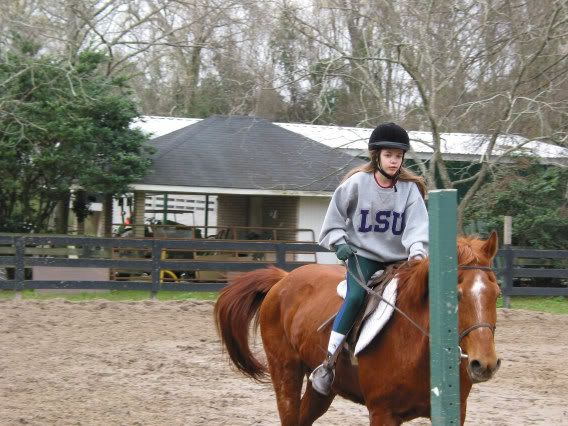 Lol, I remember everything about those pictures. The one pair of riding pants that I had, the too-large lace up paddock boots that my dog ate, my horse socks, Troxel capriole helmet, and my green pimple grip gloves.
Probably a year later at a new barn. Some improvement, but apparently I still didn't know what to do with my elbows :P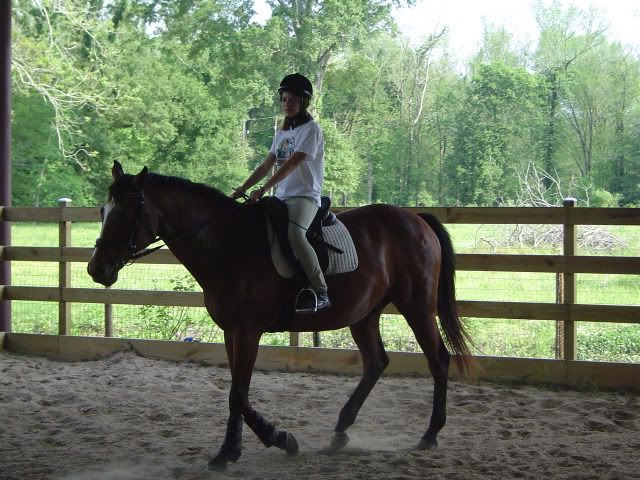 And apparently I was into over exaggerated posting
Same mare, same day... my first bareback ride. I also had my first... and second fall on her. It was at that point that they decided she wasn't a suitable school horse...
First pic is from 1979 - note the fierce competitive expression
Last pic is from a couple of months ago.
Duckdodgers; I love the posting one! I used to do that too hahahaha

Frlsgirl; AW THE DONKEY!
Posted via Mobile Device
I think this was my first lesson ever? xD
The last horse I leased. This would have been around 2007, so I had been riding for 3 years. Lets just say that horse was a saint.
hemi1.jpg
hemi2.jpg
hemi3.jpg
This is my first horse Ash. I got him in 2009.
ash1.jpg
A picture from a 2011 competition
ash2.jpg
And from March 2012
ash3.jpg
And then there is the new mare- Sunny. This shows our progression from August 2012 (the first ride) to June 2013. I promise I have fixed those elbows and eyes by now.
sunny1.jpg
---
Sunny's Training Progress Blog
(RECENTLY UPDATED)
My turn!
Okay so the grey pony was my first ever lesson, even time on a horse haha, terrible I know.
The grey giant (well.. 17hh) was my third lesson or so.
Both were from 2010, when I was 14. I was a late starter /:
---

"if perfection existed, it would have four legs & l o v e carrots"
The first photo is from one of my first lessons when I was 8. I was sooo tiny! The pony's name was Nippet and she was probably a smidge under 12 hh. I got a package of 10 lessons for Christmas that year. I was ecstatic! We were not financially blessed but my Mom was an artist and she traded my instructor a drawing of her farm for those lessons.
The second photo is from this past year (16 years later) at a local show. My backyard pony strutting his stuff. No trainer, no "real" arena to practice ringwork in, and my free horse (something to note when in my town a cheap horse is $5,000) got 2 thirds and a fourth in classes with 12 other riders.
I still have ALOT to improve on but it's been quite a journey!
So, you cant really see my seat, but the picture with the adorable litte child on the Shetland pony, that's me.

The picture of the woman in the pink sweatshirt, that's my moms first ride on my mare, after not riding for seven years.

The boy, that's my brothers first ride on my mare, after not riding for 2 years

The girl on the grey horse, that's me, 12 years later. its not the first time riding my mare, but its the first picture of me riding her.
---
"People who say riding isn't a sport are just intimidated...because in OUR game, the ball has a mind of its own."-Unknown