thank you Andrew for your input and THANKS Taffy for posting photos for me.

Hubby and I went to the barn and took photos and felt under the saddle. I think the photos will speak for themselves. I placed the saddle in the "sweet" spot with the tree (by feeling underneath) slightly behind her shoulder, that is when the girth is so far back.

I have since written a letter to Henry Miller, he is Amish so has no phone or internet. I have included the photos posted above and pretty much wrote to him what I wrote above. Hopefully he can help me. I was very disappointed when I called the Double Creek saddles and spoke with the owner. She was very vague and told me she thought the saddle was suppose to slide/go over the shoulder. Has anyone ever heard of this???? she then tried to get me to buy one of her custom made saddles. I was not a happy camper to say the least!!!!

I need to find a good saddle fitter, I am in North Georga, can anyone tell me who/how to find one? What can I expect from a saddle fitter?????

Please post comments on my saddle and possible solutions, I really love the saddle from MY BUTTS perspective, but it also has to be a good fit for my horse.

Rhonda
---
I don't have any solutions but I sure see what you are talking about.
Rhonda, I just got on the internet and typed in Henry Miller saddles, he has a website and you can contact him via the internet. He also has a facebook so you can try contacting him this way. Good luck in your saddle adventures! I think the horse may very well be telling you the saddle is not a good fit.

Does the saddle leave any dry spots under the saddle? Is the hair nice a smooth or is it ruffled up at all? This could also mean the saddle is not a good fit. There are a lot of you tubes on saddle fit, you could look see if there are any on the henry Miller saddle, I did not check that avnue.e
All this new fangled rigging had me confused as well. My saddle is made to sit back further than the ones I grew up with and it took me a little while to figure it out. This photo may help if you can see it.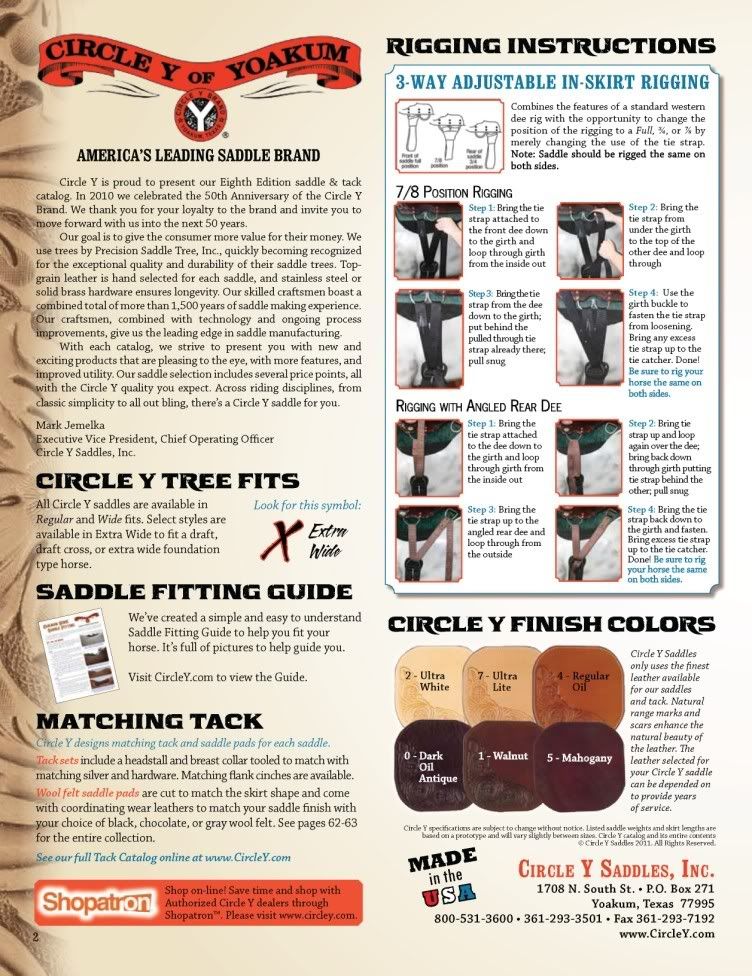 ---
Celeste
Carpe Diem!
Rhonda, I agree that the way your mare goes downhill is telling you that her saddle is not feeling good. The head tossing is a big clue. Going at an angle downhill is maybe also a clue, but I also believe that really good trail horses do that anyway because they have better footing and can keep you balanced better -- it's a safer way to go down steep hills. But, it feels funny as a rider till you get used to it! Your pictures don't show the angle of the saddle bars as they come down along/behind her shoulders, so I can't say whether it looks like the saddle is too wide for her shoulders and is loose and therefore works forward as she goes downhill. A good saddle fitter could tell you the answer, could check for the best way to cinch her up, and could also tell you whether those fixed straps holding the girth ring could be removed and replaced by a saddle repairer in such a way that the girth ring was reset a bit more forward.

Kudos to you for getting to the bottom of this!