Show Name?
---
Alright, so I'm kinda toying with the idea of a new showname for my horse. He was Western-bred & -trained, so his registered name (which I've been using as my showname) doesn't quite sound very Hunter/Jumer-ish. I'd rather it not sound too pretentious, some horses can pull that off, but I can't see the Bug being able too xD I don't know though. Lemme know what you think of I'm Gonna Be King, as well.
Details:
Barn Name: Gunner
Show/Registered Name: I'm Gonna Be King
Color: Chestnut
Markings: Snip that fades out completely in spring & summer
Age: 6 years
Height: Around 15 hands.
Personality: Really goofy horse, always into something, very in-your-pocket kind of horse, very quick learner, laid back, but very speedy when he wants to be, and I've been told by a ton of people that its very hard not to love him xD
Discipline: Hunter, will probably eventually switch to jumper. He doesn't have the looks or movement to do very well in the hunter world, but he's fast and a fantastic jumper :]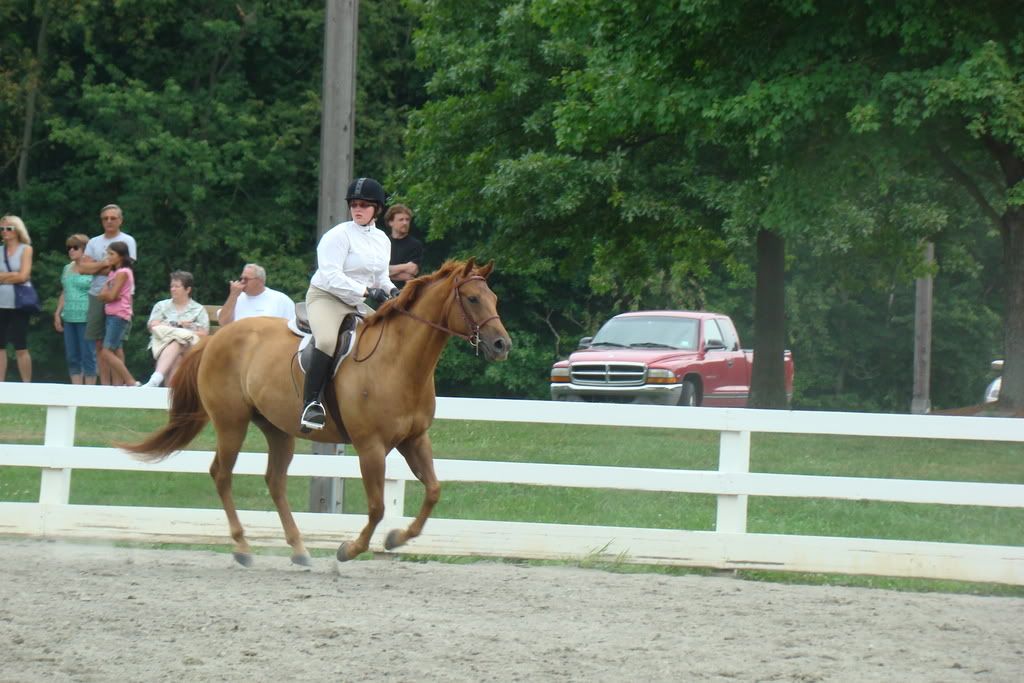 From the show today! I look kinda scared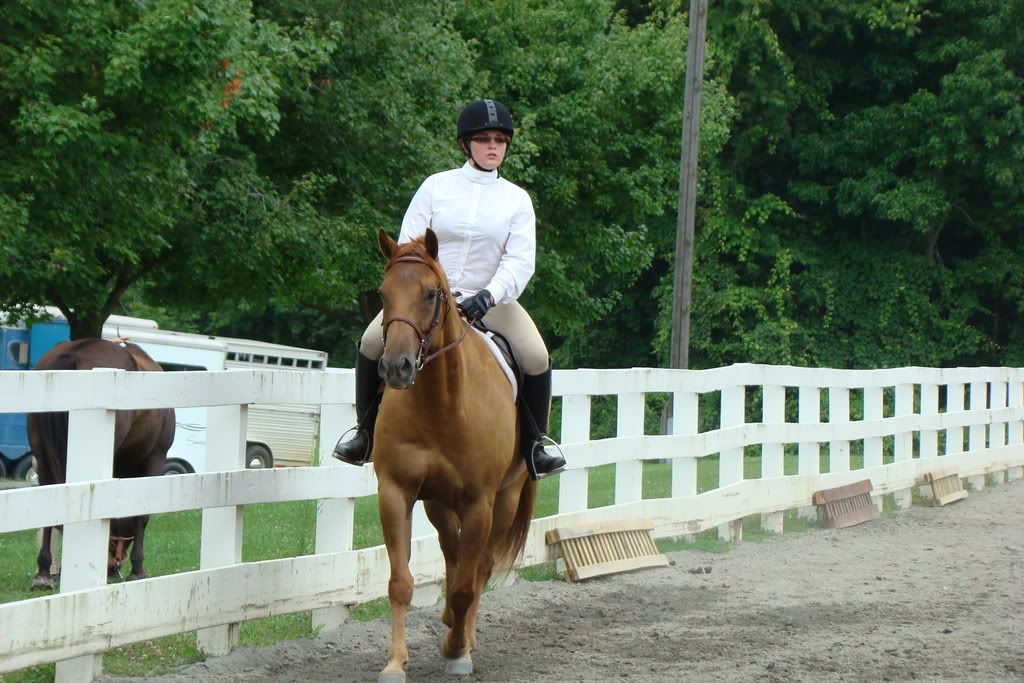 I'm crooked, I know. Stupid Scoliosis. I'm awesome at making stupid faces, eh?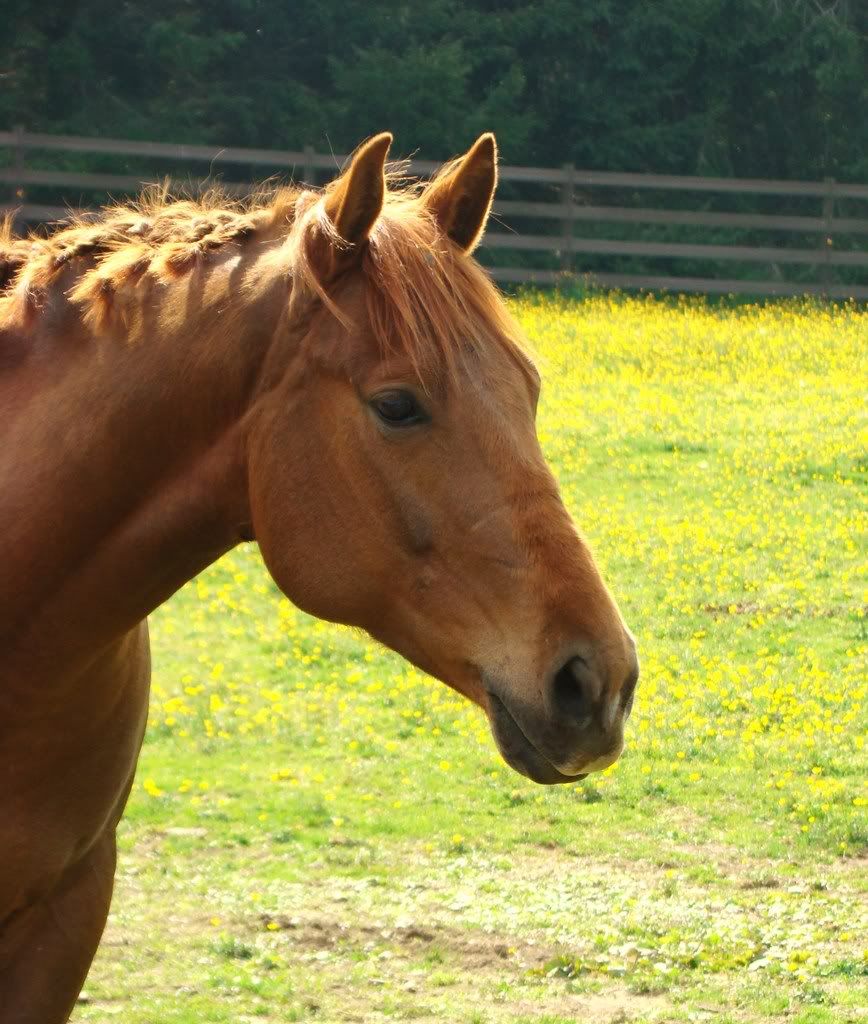 Started
Join Date: Apr 2007
Location: Australia-The best Country!
Posts: 2,192
• Horses: 0
Gunner Be A Winner
Gunner Be King
King
Gunner Wanna, Weird, I know, but that's all I got!
He's a very pretty horse.
I love his colour and his head!
---
Rach
WE ARE GEELONG! THE GREATEST TEAM OF ALL.....
Gunna Take It All
Gunna Be Astar
Gunna Getta Giggle

Sorry, its all i got.
---
My Number 1 Rule When Owning A Horse:
"HANG OUT WITH THEM AND BE THEIR BUDDY, THEN THEY'RE YOURS FOR LIFE"
Thanks! I kinda like Gunna Take it All... & thanks for the compliment on him, Rach!