Lol, I found some more pictures.
You can see how wide he is. I'm 5'7" and he takes up a lot of my leg.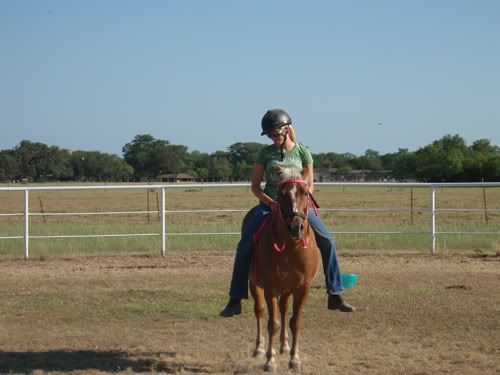 And I found a picture of us running barrels for kicks and giggles! We ended up second place, lmao.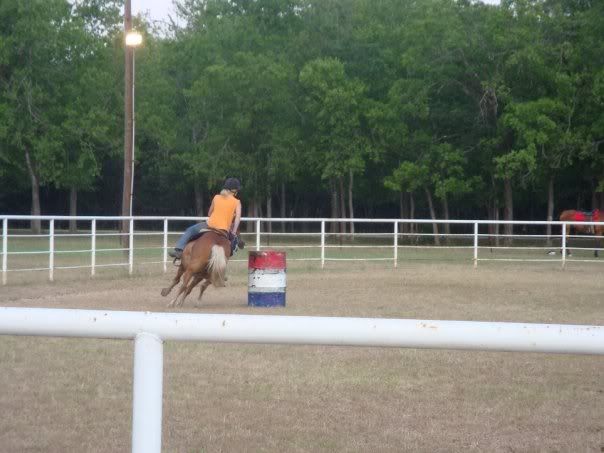 ---
"Always be yourself. Unless you can be a unicorn. Then, always be a unicorn."

Haha! That's very cute. And he's about as tall as a barrel. xD
I like the ponies that take a lot of leg. Otherwise, your legs dangle low, and you can't really ride in a saddle, 'cose it feels awkward.
Started
Join Date: Mar 2009
Location: Middle-of-Nowhere, Illinois
Posts: 2,225
• Horses:
1
I rode a couple larger ponies when I was younger. They were probably around 14 hands.
---
"A musician must make music, an artist must paint, a poet must write, if he is ultimately to be at peace with himself.
What a man can be, he must be." Abraham Maslow, 1968

A pony that was about 11hh, when I was muuchh younger.
12.2 - 12.3 I think.

Cute little buttface pony
Porbably 11hh but that was when I was much younger, much much younger and smaller lol
I still get on my friends little 13hh pony sometimes bareback, I can wrap my feet around her belly lol
---
http://www.horseforum.com/member-jou...-story-257826/
Check out my blog on here
I rode one that was 11.2 hackney x ...it wouldn't stop bucking kids off and I hopped on it and it bucked and bucked and never got me off (it was kinda fun, terrible me) he eventually wore himself out and behaved nicely :) I was probably about 5'3" and 100lb then so I don't think I hurt him ;) I also rode a 10h welsh mountain pony that my sister was starting O_o
---
Is all that we see or seem
But a dream within a dream?-Edgar Allen Poe