Some pics from branding today!
---
And yes, SQUIGGY IS IN THEM.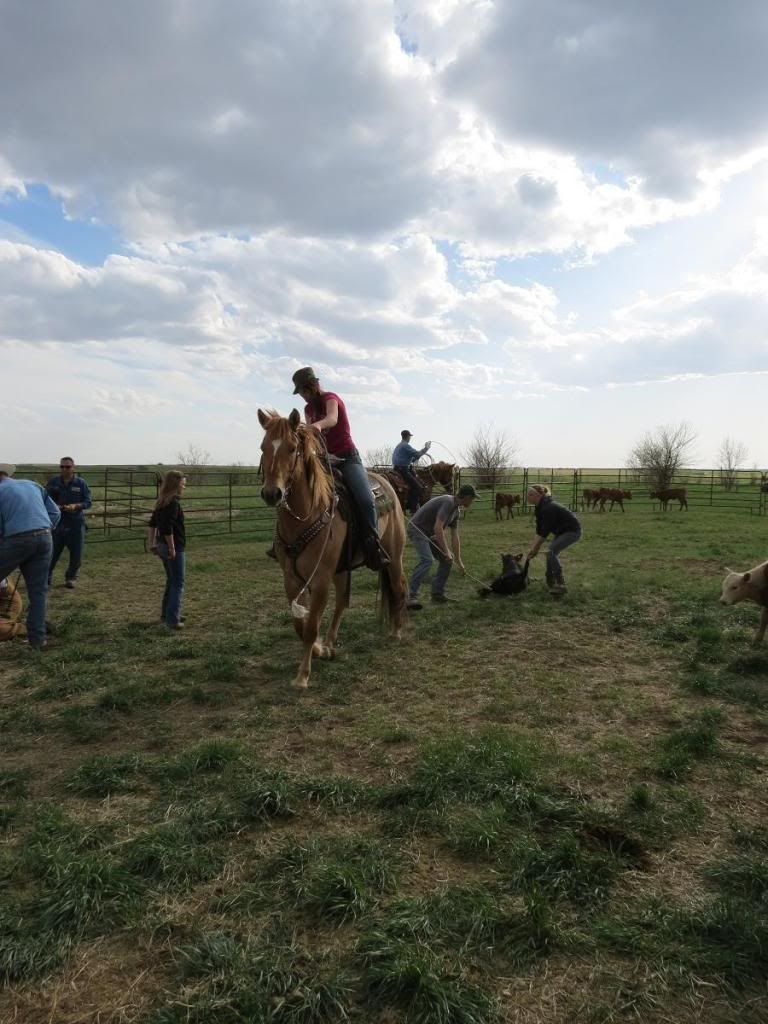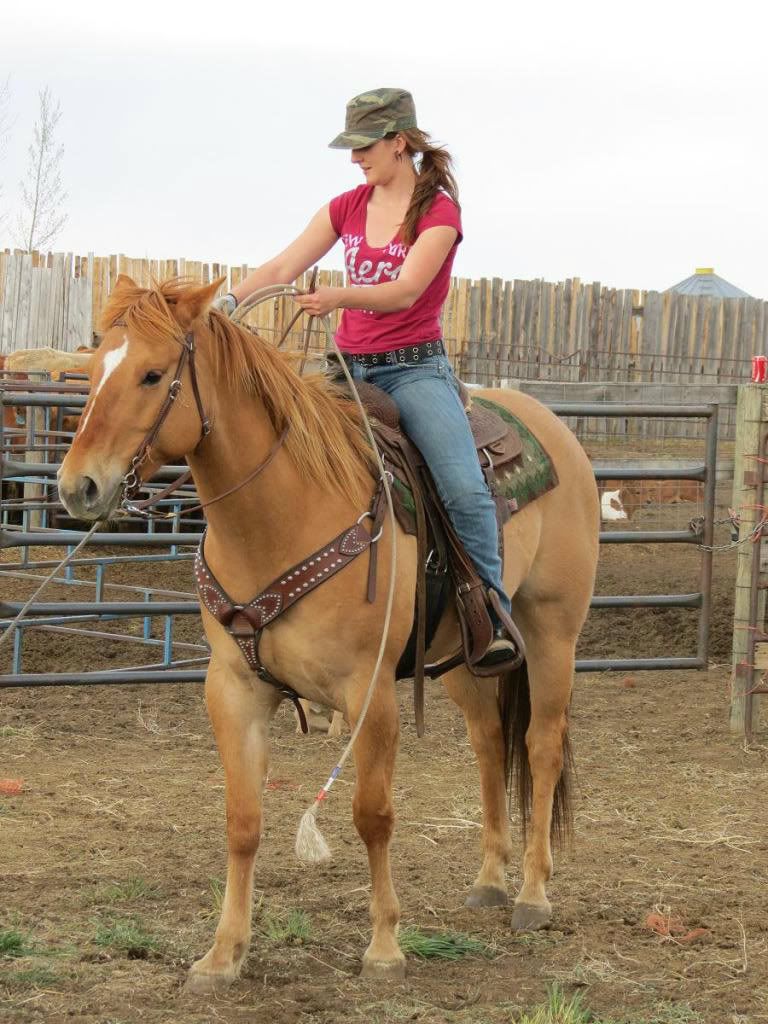 Warming Peanut up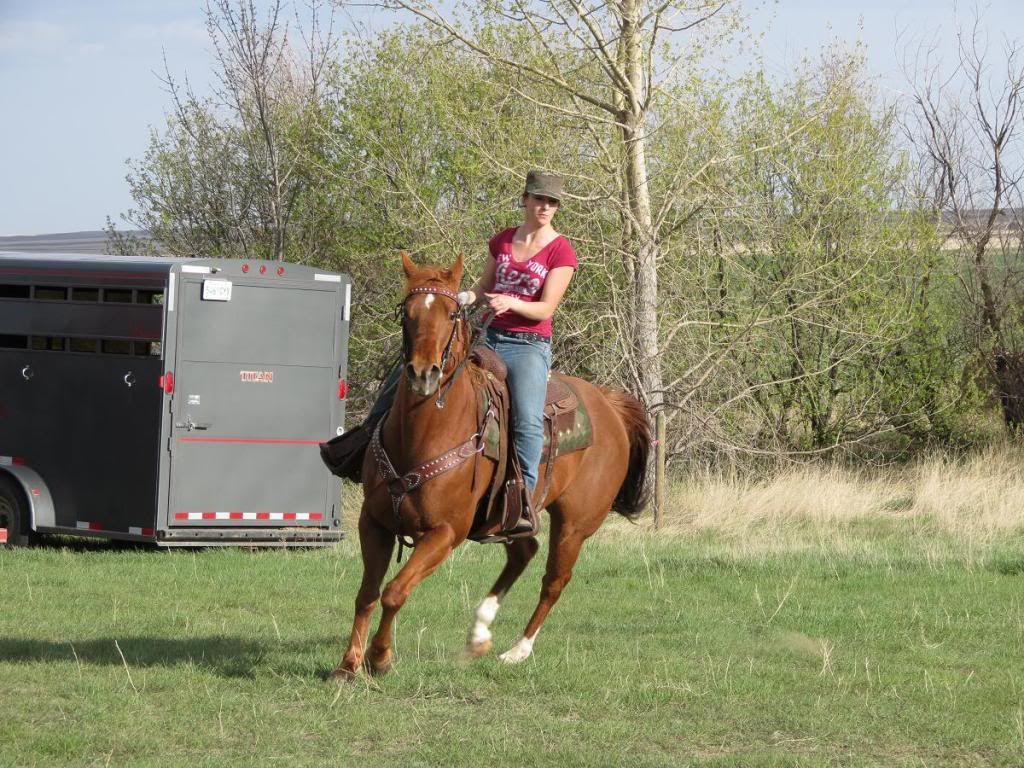 I left out some pics people might not like (ie. actual branding pics...) just so there is nothing people can rant about.
---
---
Last edited by QHriderKE; 05-10-2012 at

12:49 AM

.
How awesome!! She looks pretty comfortable with everything going on :)
---
"Strength is the ability to use a muscle without tension"

She did amazing :) My dad was even bragging about how good she was :P
---
Showing
Join Date: Jun 2011
Location: Cariboo, British Columbia
Posts: 11,777
• Horses:
3
You're both pretty awesome!
AAAAWE. Thank you :) I wish I had more pics of us instead of us just standing there and my making funny faces at the camera while I'm building my loop :P
---
Yay Squiggy! Looks like fun!
---
Intermediate Rider~Learning Equitation and English Pleasure~Interested in Eventing
A horse will tell you everything you need to know about him, if you listen.
-Winston Churchill
Post the branding pics.

Those of weak constitution can go to some other thread. No one is forcing them to look.
I dont have them uploaded on photobucket yet.... and I'm too lazy at the moment... spent the last 2 days running around like crazy.
---
LOVE your horse!!! Nice!
Very nice! She looks totally comfortable! And you to! Great job! And I wouldn't mind the branding pics.... :)
---
Hello! I wish I had a horse of my own.... I am working hard to earn $1500 this year though! There just doesn't seem to be very many good horses on the market though......