What discipline?
---
Hello everyone what riding discipline would you think my mare Dolly would look
Best as? Here are a few pics I would love to know everyone's opinions.
Sorry these pictures aren't the best.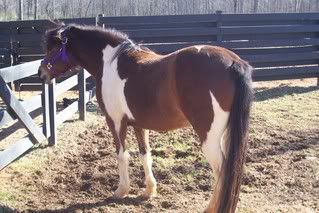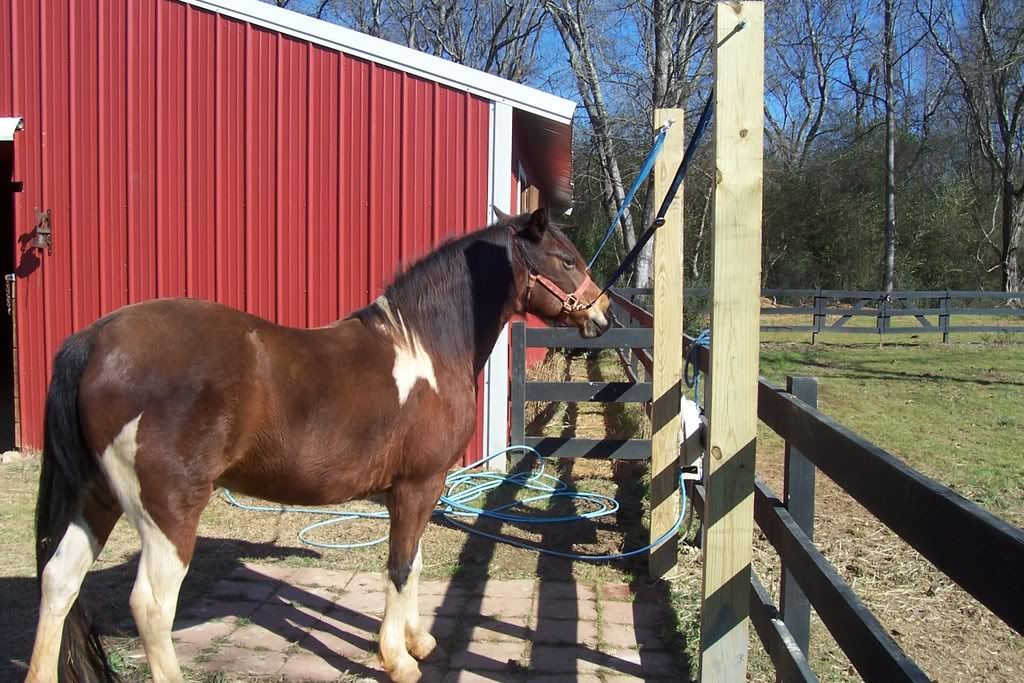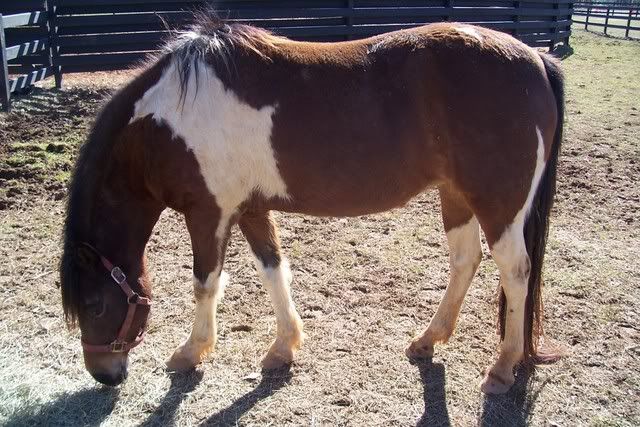 ---
Proud new owner of a 9 year
old mustang.
She looks like a great all around pony. I would try hunter/jumper, trail riding, and I bet she would be good at gymkhana. It all depends on if she likes to do it, that's the main idea. Because if she doesn't enjoy what she's doing she isn't going to pour her heart into it.
what a cutie! Hard to say what discipline she'd be good for unless we see her move. What do you want to use her for? I say try that and if she doesn't like it move on to something else!
From the pictures. I would say huntseat or just english riding. No saddleseat, you would never do very well, since this horse is a stock horse. I'd have to see a video of you riding her to say for sure.
---
"And somewhere in the northwoods darkness a creature walks upright. And the best advice you may ever get is: Don't go out at night..."
I would say english pleasure and/or jumping. She is cute =]
---
Brittany
Started
Join Date: Jan 2009
Location: USDF Region 1, USEA Area 2, USEF Zone 3 - Maryland
Posts: 1,903
• Horses:
3
Not dressage.

Like the other posters, I agree with that it's hard to tell unless we see her move.. Although, it depends on what you want to do and what she likes/excels at. Not looks.
---
-Melanie
Mom to 3 bays: Beau, Daisy & Cavalina
Maybe she would be good at eventing! She has a stocky leg confo, which will help on the XC if I'm correct! Just do what you both like!
---
Jumping a horse = Getting wings!
Why live on the edge when you can jump off?- Greenwood Horse Trials Tee-Shirt
I think she could do dressage just fine at the lower levels.
Maybe jumping?
i d say english
---
The daughter who won't lift a finger in the house is the same child who cycles madly off in the pouring rain to spend all morning mucking out a stable. ~Samantha Armstrong

Most horses can do anything in the lower levels.

I suggest lower level dressage to get a solid base... then I say she would look terribly cute in jumper get up.

Impossible to tell without seeing her move though.
---
The lovely images above provided by CVLC Photography cvlphotography.com