Colours for horse!
---
I have noticed a lot of people have certain colours for their horses. They have the same colour nummnah,whip,hat cover, boots, grooming kits etc. There is this one girl who even wears the same colour clothes! I know extreme! XD So I keep my horse at a livery yard and the colours that are used there are purple and red. I don't really want to use the same colour as other people because they tend to notice and are not very happy about it!
So what colour do you guys think will suit this horse?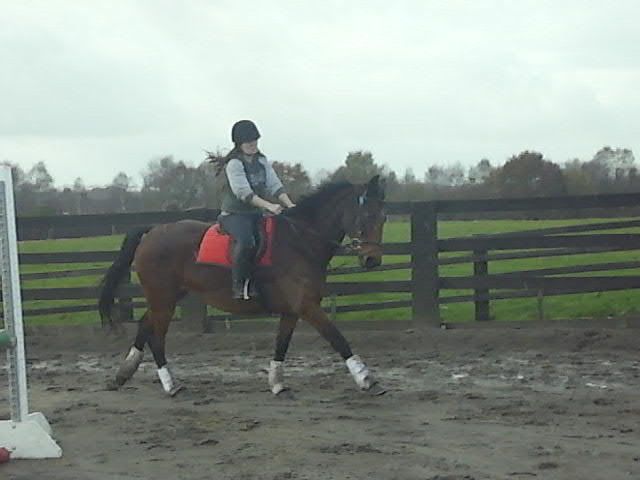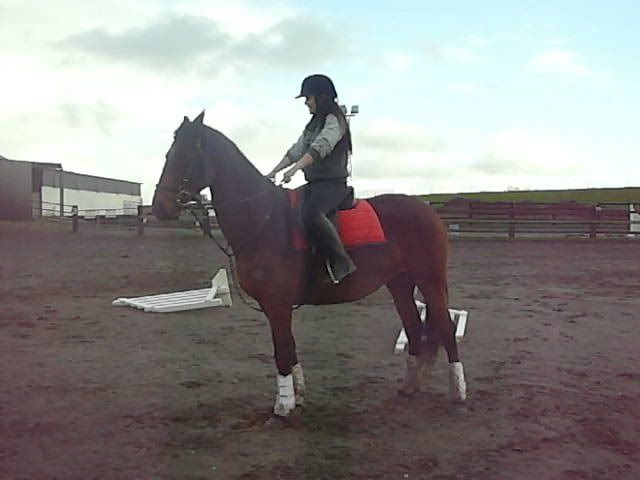 I reckon a turquoise blue or a neon green
---
Cross Country- The act of hurling yourself and your equine partner at a stationary object with poise and grace while attempting to survive...

For bays, I like purples and reds. The darker the bay, the warmer the shade. I think your poneh would look good in dark purple.
This color blue:
I love it on bays :P
---
Fly Without Wings
You have a bay so be creative! You can get away with just about anything!
Personally, I like lime green and purple for my brown mare (not a bay,not a black lol), and dark blue for my small grulla gelding. I will put just about anything on the palomino pony but showed her with blue/purple stuff in jumpers.
Just keep in mind if it's a gelding, no pink..it's degrading for the poor guy lol
Go check out what's available and post a picture of it please..lol
bays go with anything. but i love them in navy blue or silver.
that is a great colored horse for anything, but I suggest hunter green or maybe turquoise blue would be good...
---
"A Bad Day Riding With Dad beats a Good Day Shopping With Mom."
Similar Threads
Thread
Thread Starter
Forum
Replies
Last Post
Colours? : )

lopez

Horse Tack and Equipment

2

07-16-2010

08:52 AM

colours??

laurenlovesjohnny

Horse Tack and Equipment

20

01-11-2010

05:54 PM

colours...

Attitude05

Horse Breeding

13

12-23-2009

09:42 PM

Paint Colours

Jubilee Rose

Horse Breeds

5

06-12-2008

08:45 PM

A-Z of colours

moomoo

Games

15

05-30-2008

10:40 AM