Stupidly skinny boot help
---
Is there anyone else who has crazy skinny legs?
My legs are like knots in a long piece of string (the knot is the knee). It doesn't matter what I eat, or how I age, my legs are apparently mine for life.
I am interested in all boot suggestions. I wear cowboy boots with jeans almost daily, and just for around the barn stuff. But I ride English, paddock boots are fine, it's tall boots I have the issue with.
I am preparing to go custom, just putting this out there to try suggestions anyone might have before I spend more on my boots than I did on my horse.
Here's a photo of what my leg looks like in normal sized boots. (Yup I am like a rake). Ignore the scars, I have eczema that's mainly on my legs, I am not a battered wife.
Well nevermind I went to Dover Saddlery today and tried on all the boots, and ended up with some Mountain Horse ones.
I am updating this thread so anyone else with uber skinny legs might be informed.

Mountain Horse were the slimmest fit by a long way out of all of Dover's stock.
Showing
Join Date: Jun 2011
Location: Cariboo, British Columbia
Posts: 11,772
• Horses:
3
I wanna see those nice boots on your slender (sounds nicer than skinny) stems please!
Glad you can find nice, slim ones..I need some giant, horse forearm sized ones for my calves, lol.
Posted via Mobile Device
Ugh I hear ya Iseul, it's a PITA to not be the most perfect size.
Wares, it's about impossible to get a good photo with a kid taking the pic, so I accepted that and just went with stupid instead.
(I got a new show shirt as well today, so you get that in the pic too).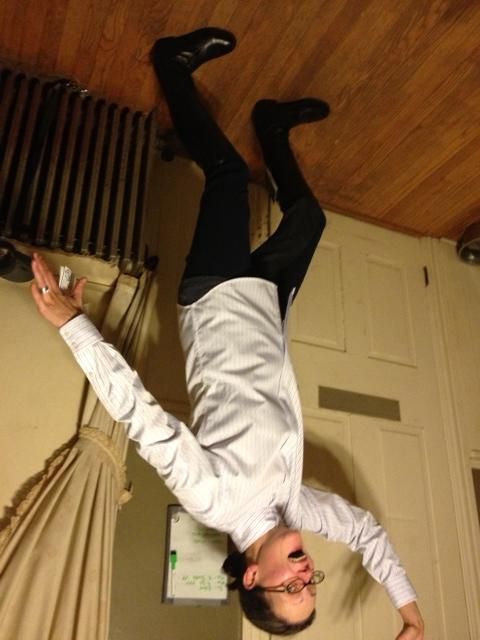 I don't know why I still stuck my rear end out for this, but I did, so that's what you have got.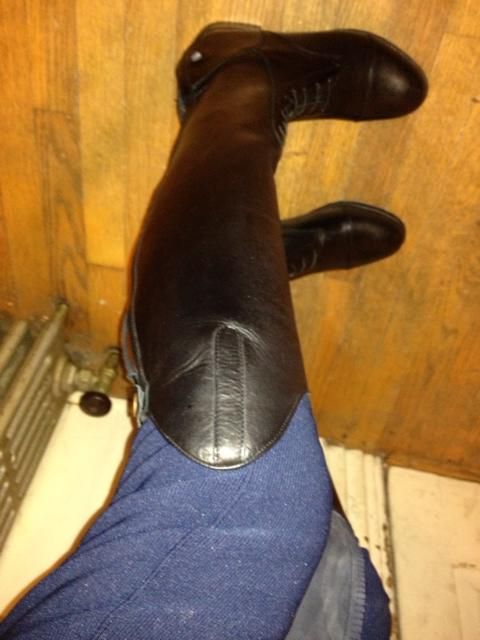 Showing
Join Date: Jun 2011
Location: Cariboo, British Columbia
Posts: 11,772
• Horses:
3
Lookin' fine Mama!
Posted via Mobile Device
For anyone else still looking for slim fit boots...I have found Italian boots seem to run slimmer than most others. I recently got a pair of De Niro Leucas from SmartPak and had to order up 2 sizes in the calf than what I normally wear. Parlantis were the same when I tried them on.