Quote:
I'm for sure leaving it long. He's a new horse to me and is shedding out into the coolest dark shade of sooty palomino - what a neat surprise! His flaxen mane looks so eye-catching with the coat colour!
Wow, that sounds pretty.. you should post a pic!
---
One thing I've learned working with horses: You can FORCE a horse to do something on a tight rein and he might do what you ask or you can TEACH a horse to do something on a loose rein and he will do it willingly with his heart.
I have a pmu mare with a beautiful mane. A girl wanted to show her in some local english shows this year, and I couldn't cut it. We tried a running braid, but the mane was so heavy and the first show she went to was so windy that it wasn't working, so they let it down. We got nothing but compliments and ribbons! Its pretty funny seeing the little draft x pony cleaning up in all of the pleasure classes. Those long legged hunters don't stand a chance. Leave it long, I will be thrilled if the long manes come back into style!
This is Jasmine on a "bad hair day". I'll have to get a pic of what it looks like when its actually nice.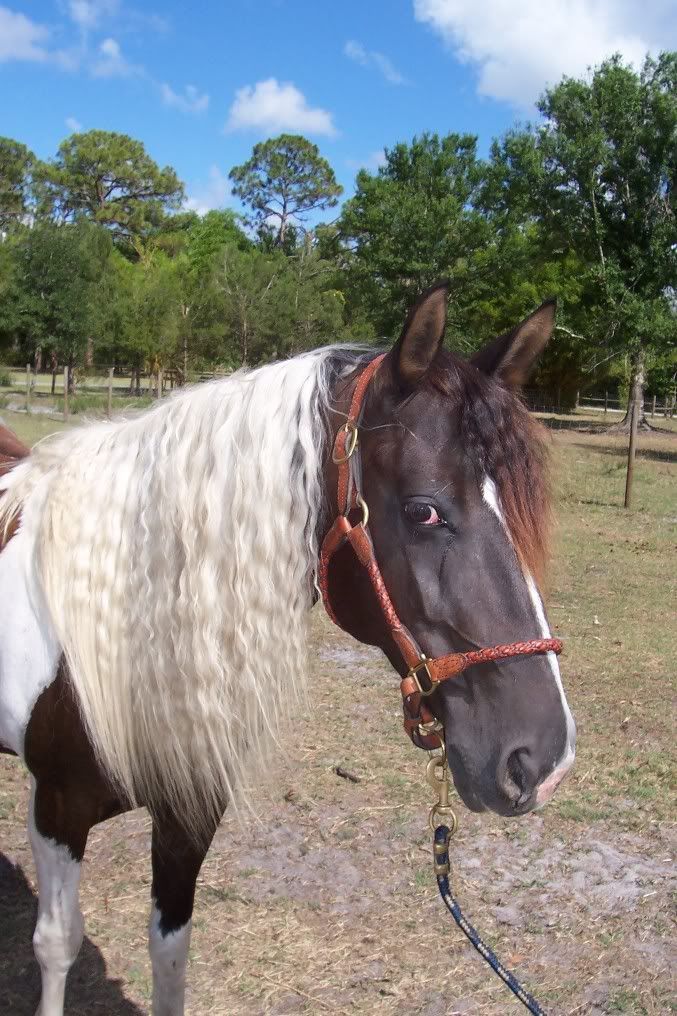 ---
Last edited by FlitterBug; 04-20-2010 at

01:30 PM

.
Wowsa she is beautiful!! I love long flowing manes and tails.
---
Spent a whole hour today laying in a pasture, waiting for a sparkling vampire to show up. Alas, I woke up and looked over, only to find a mound of horse crap. Sigh.