break out the horse show pics
---
cmon i know you've got TONS of em
and not just the glamorous ones either.........
haha, all that "behind the scenes" stuff is fair game
heres some of my own un-glamorous pics
not exactly photogenic eh?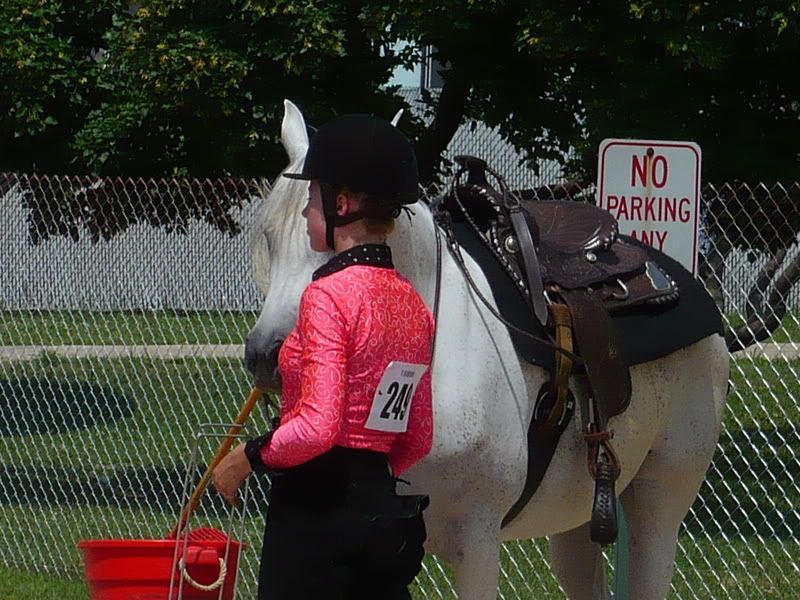 not lovin the helmet requirement haha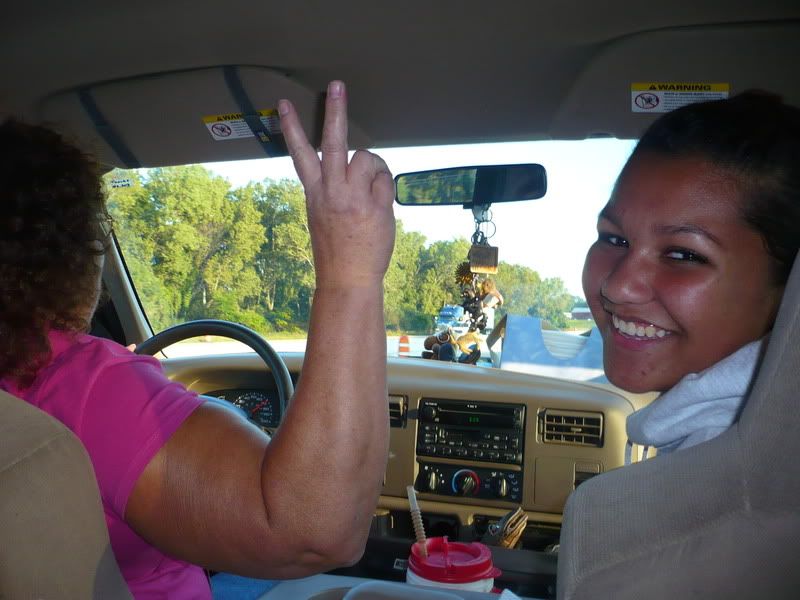 on the road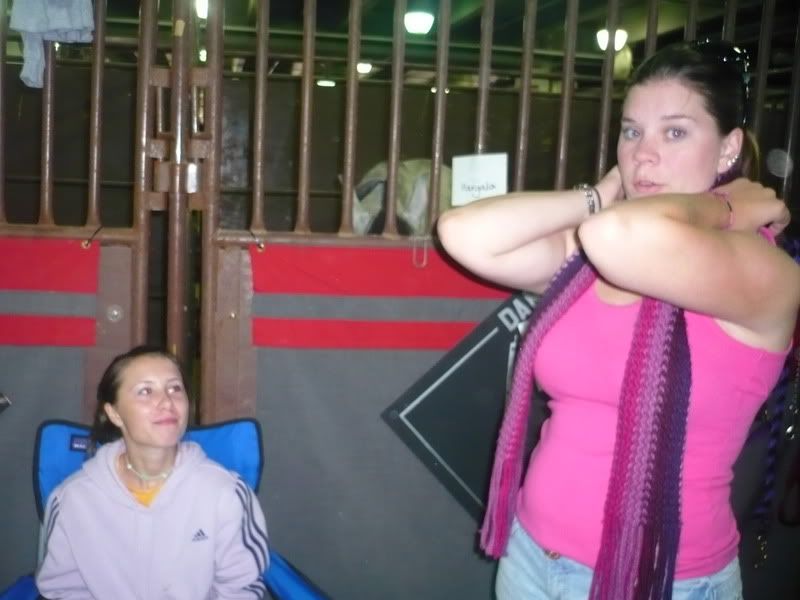 wasting pictures
rain...............theres a cowboy hat under there somewhere
gettin pretty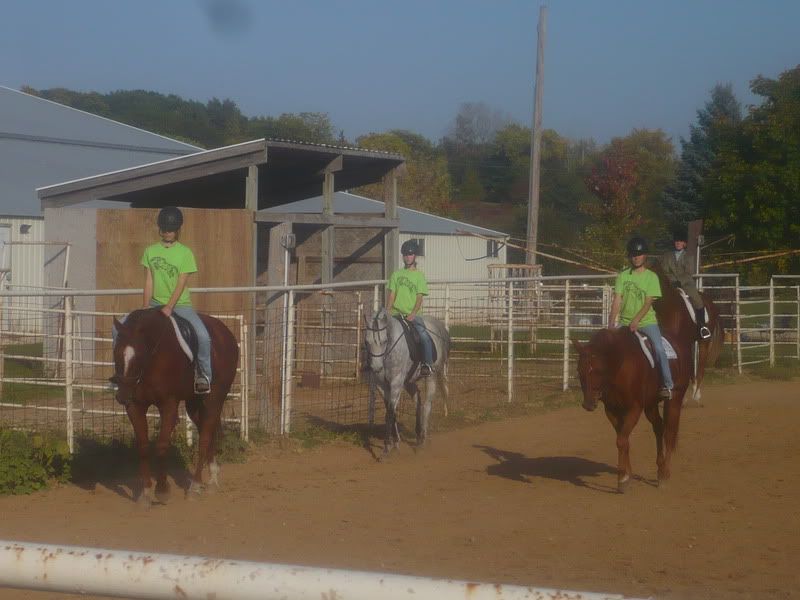 triplets! gotta love schooling shows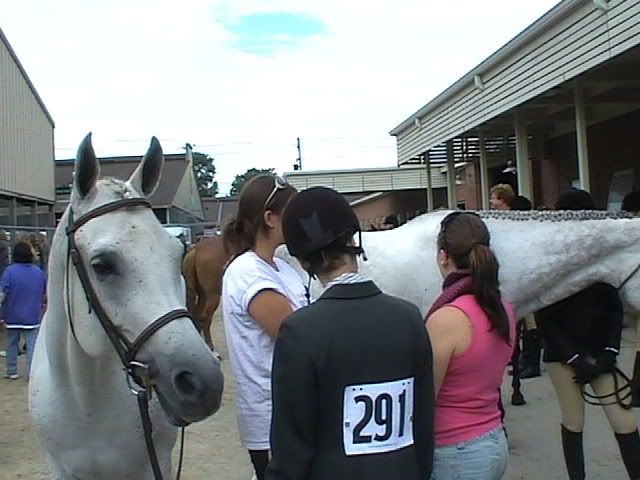 waiting......
love her donkey ears
my babygirl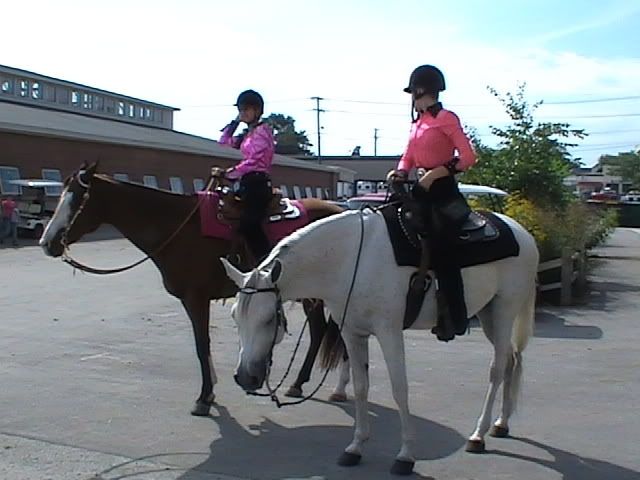 haha YAY more waiting
interesting shot of him
YOUR TURN
---
The wind of heaven is that which blows between a horse's ears - Arabian Proverb
R.I.P Michele and Sierra

What an interesting thread! I don't have many show photos... but I can use the ones from my gelding's first inhand show last April. All photos are with my best mate who led him - he's a big boy with bigggg movement.. and I couldn't show him to the best he could be.
Fixing something up..
Trotting!
The proud Mummy coming over to see her clever boy!
Getting third in Best Gelding.
After winning third in Best Presented.
Evo showing just how tall he is... lol. Even made my friend look tiny for a change!
Taking Evo over to see some mates.
Done his job! Now it's time to chill lol. That makeup stayed on for days... he's just a pansy!
I can't wait til April this year... it's Honey's turn ;)
x
---
♥ Seoul Searchin' for the Lovebug ♥
Banned
Join Date: Dec 2008
Location: At my house, or stable, duh!(Michigan)
Posts: 2,479
• Horses:
3
aawwwwwww... they are so cute
Show pics? I've got lots!
Shelby and I waiting in between classes.
Waiting to get hitched.
Cliff Meeting Zoe.
Ellie in leadline.
Winning the Class.
03' World Show
Zoe at two.
Zoe as a weanling.
My dad with Cliff.
In the cart.
---
Someone stole my %&#*@&% Carrot!
Hunter Hack class, I was a little worried because this was D's first 2'6" fence class lol.
Woodland Stallion station Pleasure class. His working canter, we got 2nd!
1st in English Eq, looking at this pic I don't know how lol.
1st walk trot pleasure
Jumpers at show of champions 2nd place.
Butt shot in my EQ class lol 2nd woot woot
Shasta College Holloween Horse show, halter - 2nd
Red Bluff Fair - English pleasure - 3rd
waiting left to right:
Rider: Maria & Reiner Rider: Alex & Perpatrator aka Adam Rider: ME! Fae & Dartanion
Winning English Daily High Point (the guy on the ground I use to show horses in showmanship and halter for, he's sold a lot of them now).
Lol warming up, gah we kind of look western but he doesn't move western lol.
Waiting for showmanship left to right:
Handler: Breeze & Angle, Maria & Reiner, Fae and Dartanion
Getting 2nd in my pleasure class, The woman on the bay with the blaze is my friend Pam
and her AQHA horse Bippity Bobin Along.
Yeah, that's all for now
.
---
*+*Know Jumps Know Glory, No Jumps No Glory*+*
I've only been to one show (my first ever! lol, at least I came back with a 2nd place ribbion!)
wow, very bad eq. >.<
Making Jumpy look good.
If you didn't notice, Jumpy has no left eye! He was the star of that show as EVERYONE noticed him.
---
Grooming - The fine art of brushing the dirt from one's horse and applying it to your own body.
lol haha very good pictures...
---
Horseriding- The art of keeping a horse between you and the ground.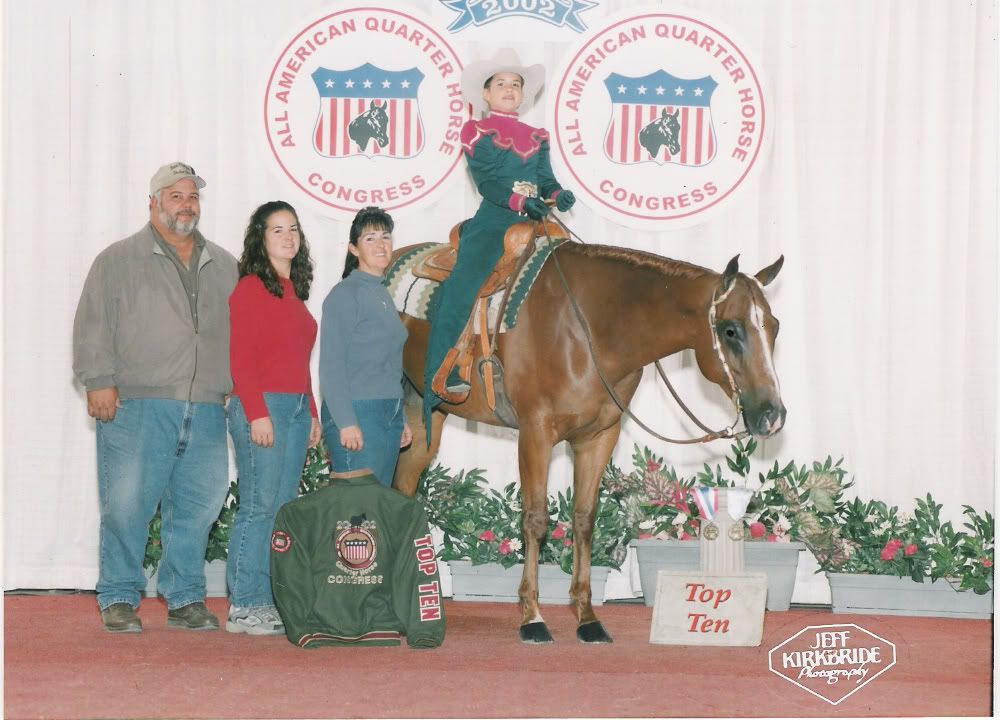 2002 Congress - 10th place small fry Horsemanship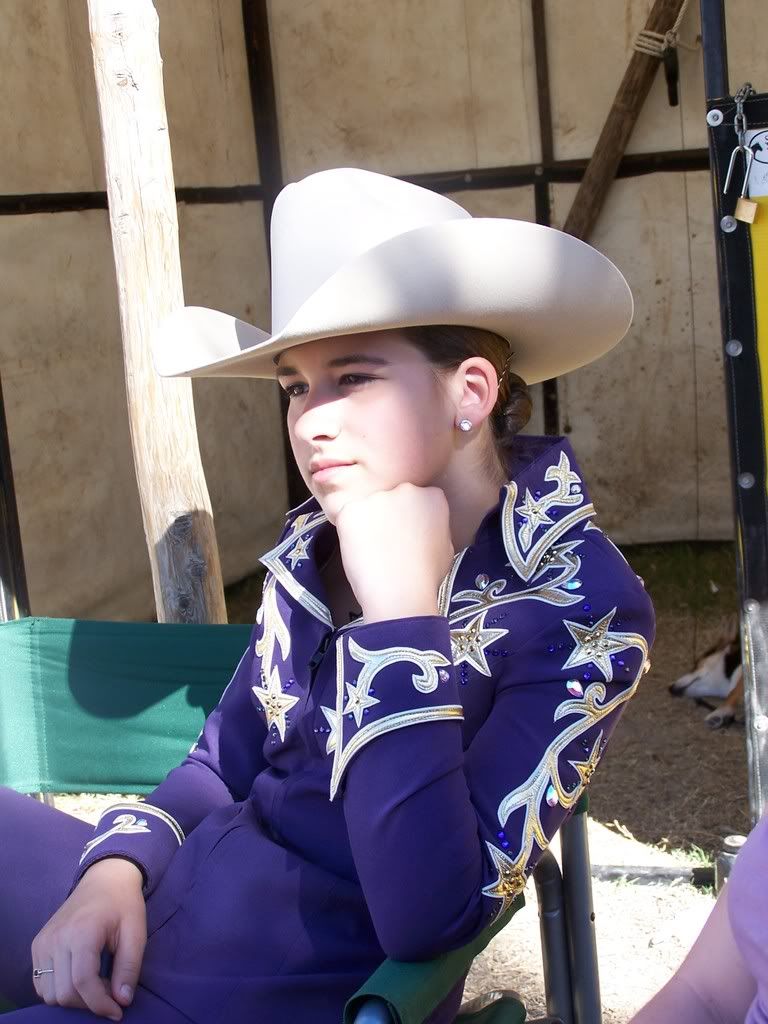 Hangin out at the 04-05 Florida Gulf Coast Show. I got over 25 points that week!!!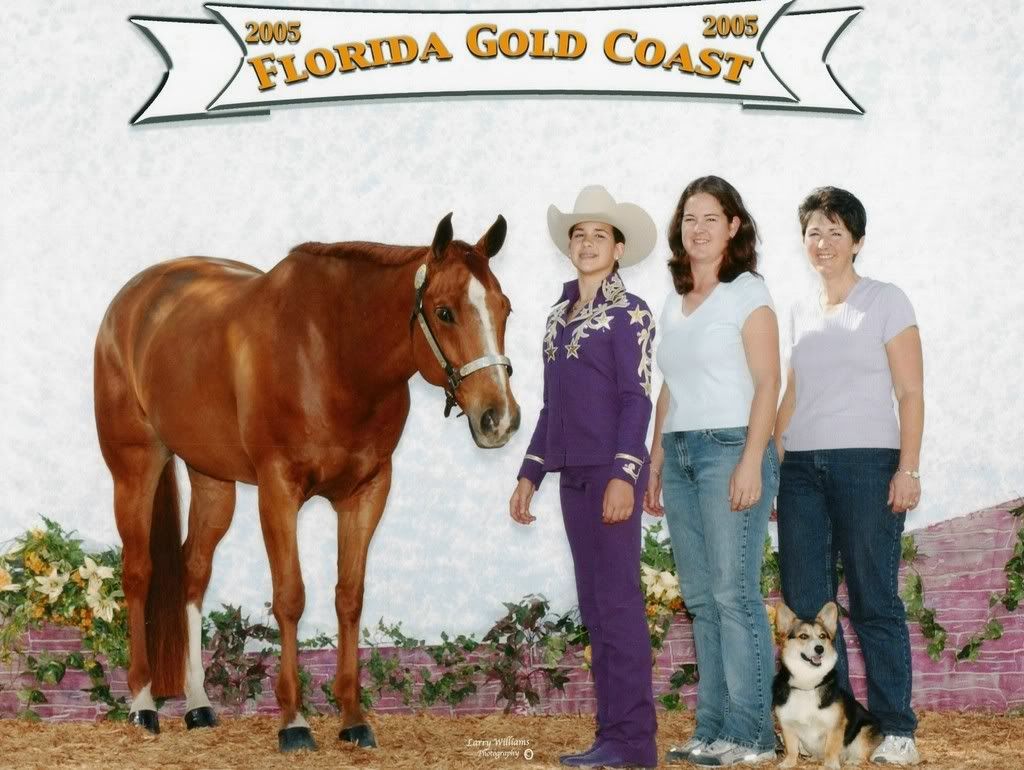 My old horse, Check My Zip.
Me and Zip To Reality 'Ziggy' at one of our first shows together. We got 1st in showmanship =]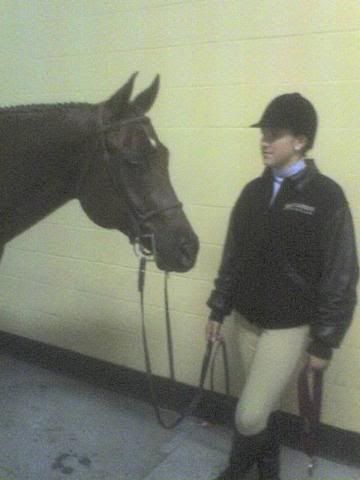 Waitin in line to get our picture taken at the 07 congress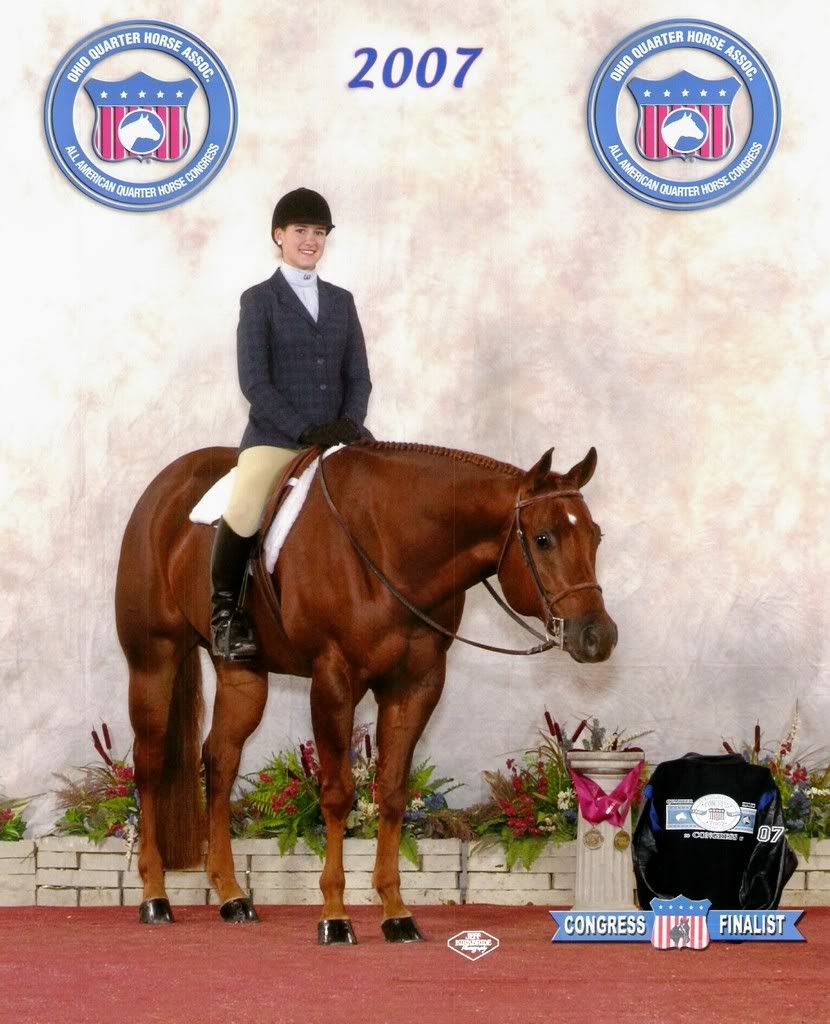 07 Congress finalist in equitation and performance halter.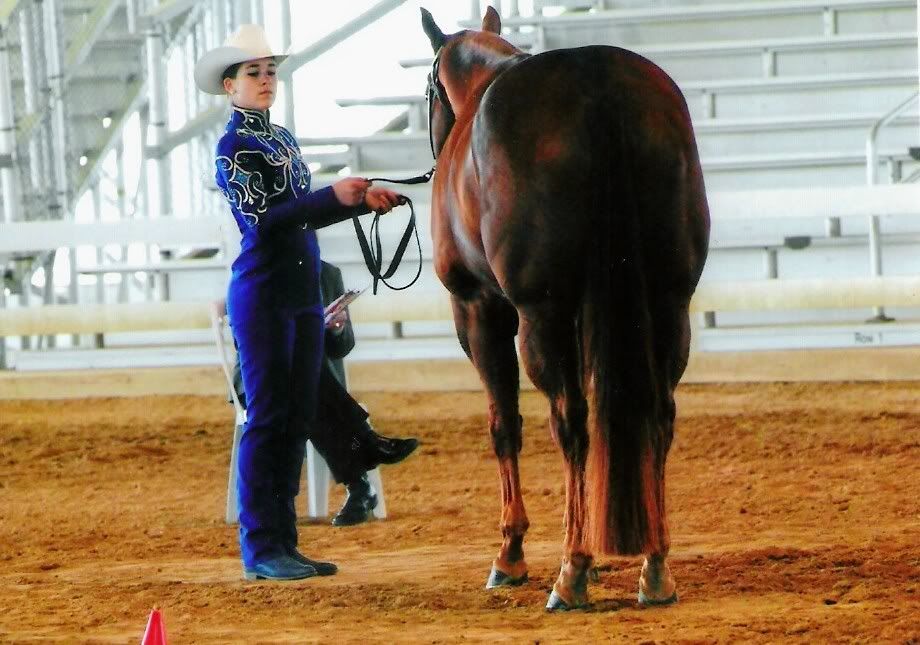 Showmanship in DE.
lunging.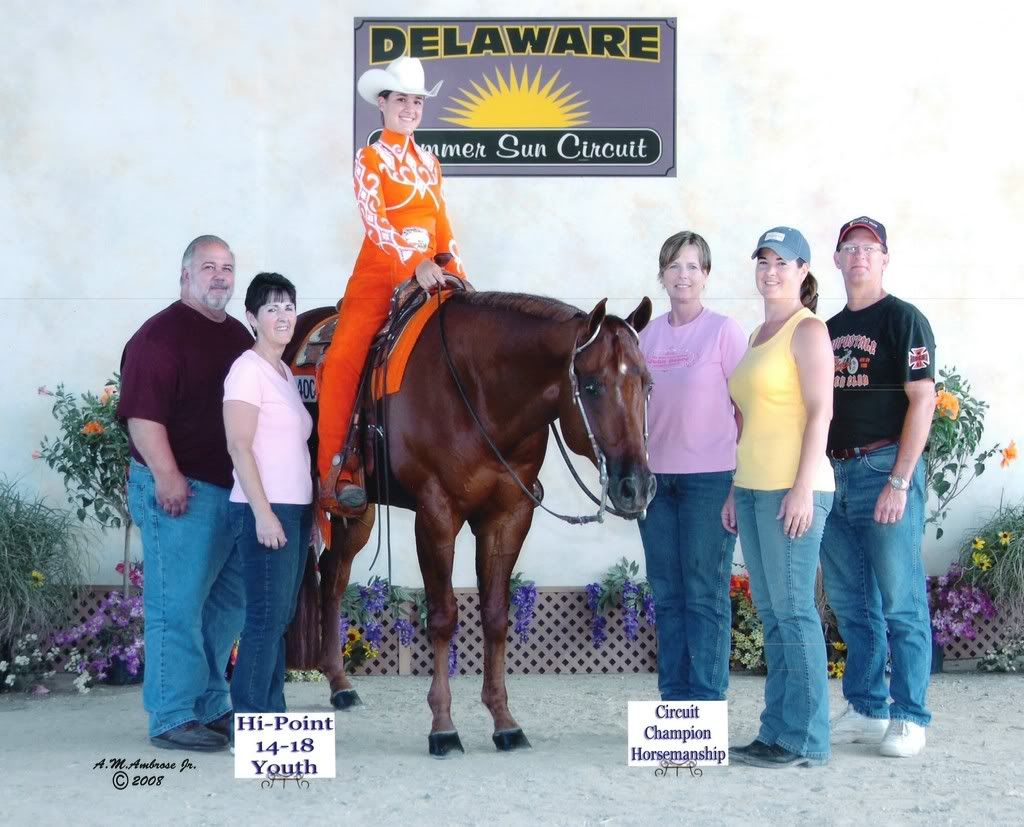 08 DE sun circuit
---
Brittany
One of my first shows! haha I look funny!
On the rail! Both of our horse are on the same stride haha!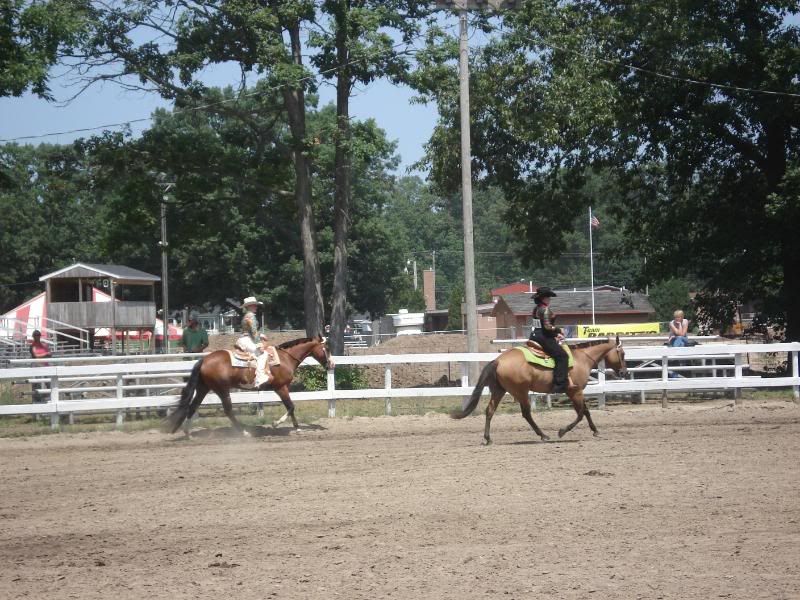 Actually I'm 8 months Prego in these pics!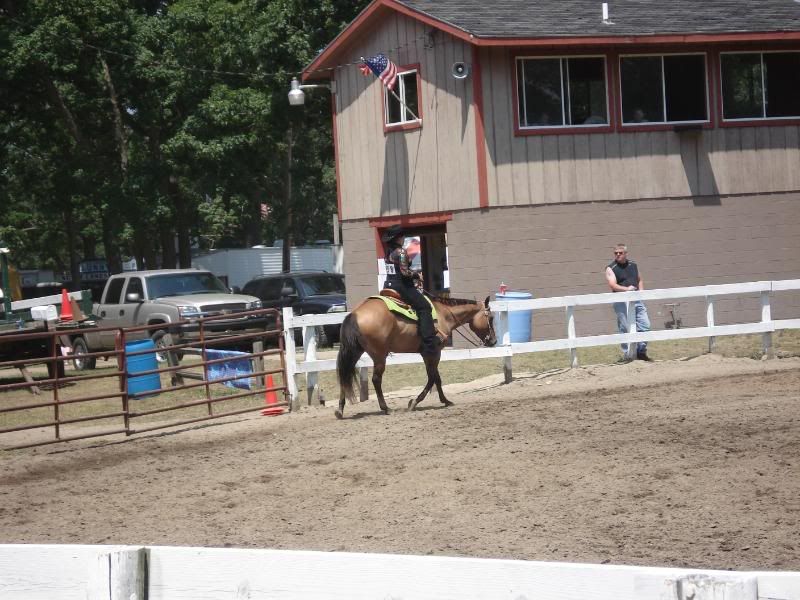 I think you can see the belly in this one! haha!
Taking a Hay Break!
Resting the feet!
Oh the waiting!
---
Here's some of my older show pictures from about 3 or 4 years ago.
This is Me and Peach before our classes. It was extremely wet that day.
This is Peach and me in one of our classes. I know that my arms are completely wrong but, I was just starting to show so.
Me on Drummer. This is the year after I rode Peach, but before Meg.
And again it's Peach. She had no idea, but that was my first 2nd place ribbon.
---
"And somewhere in the northwoods darkness a creature walks upright. And the best advice you may ever get is: Don't go out at night..."