Filly's first show!
---
She did everything she was supposed to do to a T. She acted like she'd done this a million times before even despite a 2 hour drive there and back. What a perfect little pony. I'm so proud of her!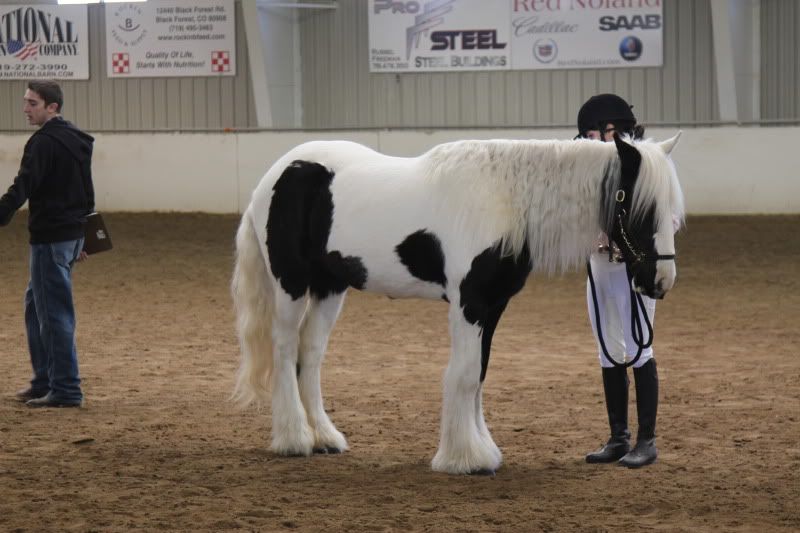 ---
life has no remote control hitch them up and drive them your self
---
Last edited by Ashleysmardigrasgirl; 02-16-2013 at

10:51 PM

.
She's a natural :)
---
And those who were seen dancing were thought to be insane by those who could not hear the music
She looks a little sleepy. But very well turned out.Just one class?
HAHA, funny you say that. She started to fall asleep while I was waiting for my class and brushing her. It was so cute XD.

Yes, we only competed in one class. I wasn't sure how she'd react to all of the new horses, sounds, smells, etc.
---
life has no remote control hitch them up and drive them your self