Khassie's first show in 8 years
---
Well, Khassie went to her first show this weekend after 7-8 years, and did amazingly well. Though rusty and barely conditioned, she managed a First and Second, and Reserve Champion High Point Award and a cash jackpot. The bigger accomplishment was that this was an open QH oriented show..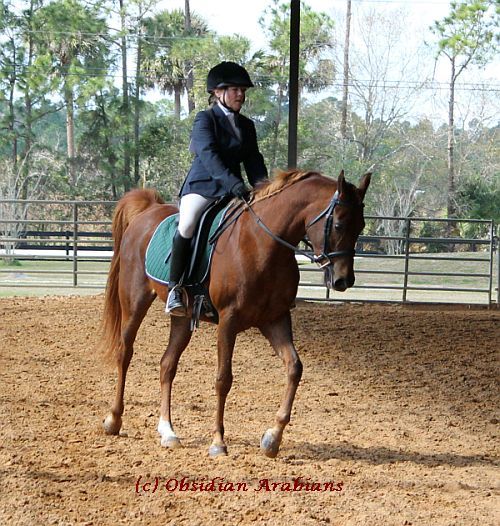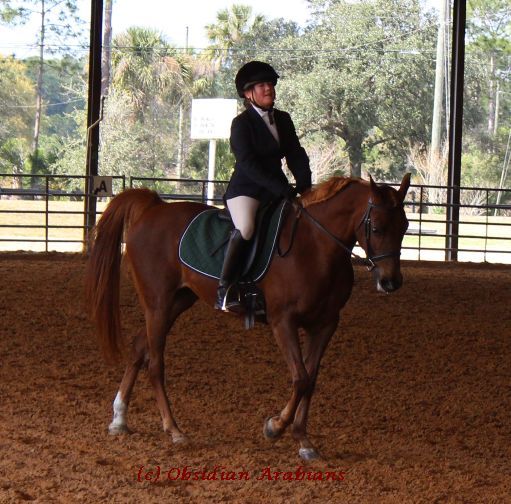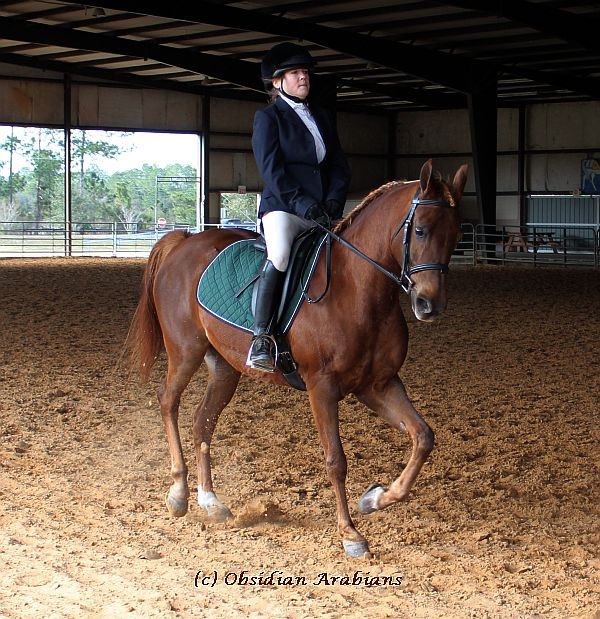 Definitely looking forward to what her breeding and ability will add to Dream's foals.
Wmf Thee Kastanah Arabian
---
For those who don't like me-- it's mind over matter; I don't mind - - and you don't matter.
www.obsidianarabians.com