My second horse show!
---
The weekend of the 16th and 17th I went to my second show. I showed in barely verticals (18"),2 foot and then on my last day 2'3"! I have never shown above 2 foot so I was happy and excited. I did pretty well - I placed in the top 5 for almost all of my classes. I was also so pleased with my horse! He was so good :) My last show we went to he was pretty crazy and uptight about EVERYTHING and we didn't do so well. Maybe it was the heat (it was INCREDIBLY hot...heat indexes were reading over 100 on both days) but I was still proud of his laid back attitude. This is only his second hunter/jumper show but he has show miles from his owner who did western stuff with him.
Now on to the pics!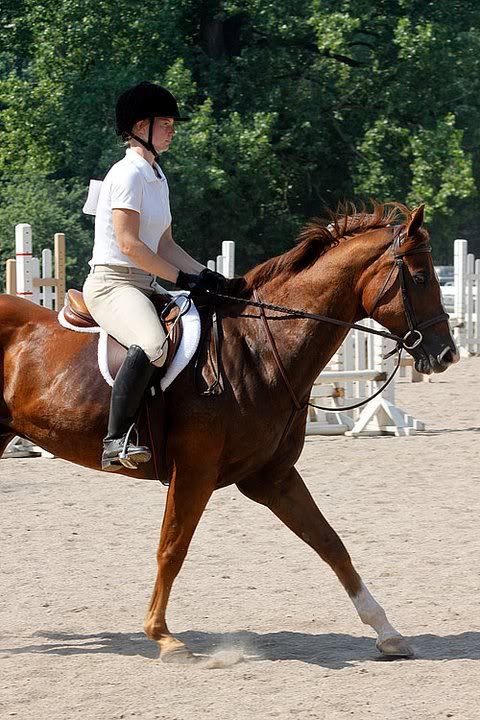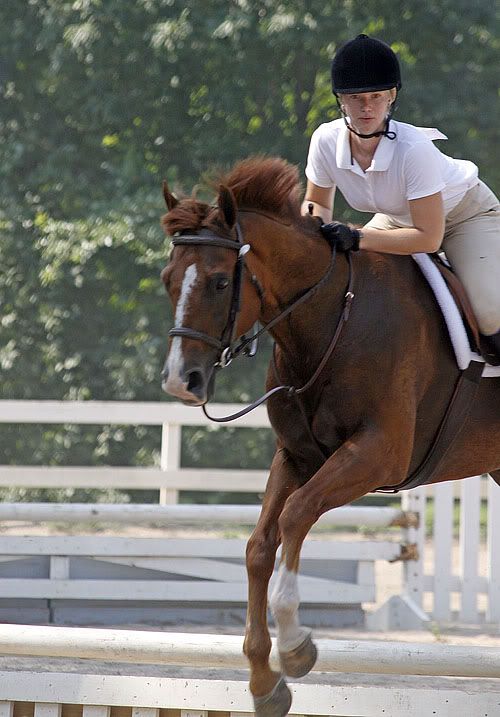 lol this one sort of creeps me out how I'm staring at the camera!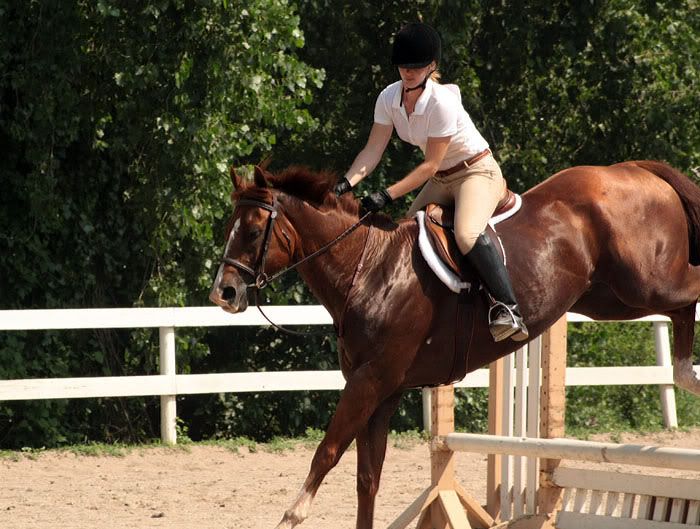 this one is my favorite :)
then.. I fell off (which is not uncommon for me, LOL) becase my horse refused a fence and it
was
my fault but I was kind of pissed at myself. This was taken in the schooling ring after that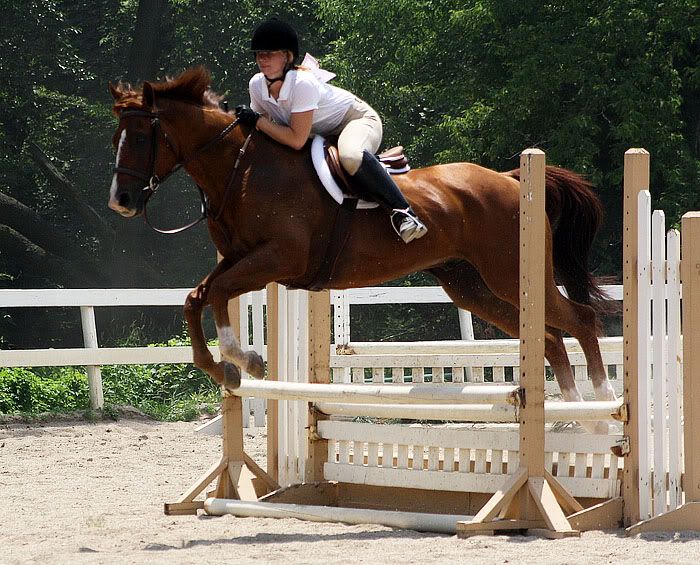 and here I am jumping that darned fence! Bad lower leg and my release sucks, but I got over it and that made me a little happier.
the end! I haven't been jumping for too long.. I think almost 2 years this next spring. So excuse any bad positioning.. I've been working on it!
Thanks for looking :)
Very nice!! Congrats on having a good and rewarding show. You two look great together. Isn't it nice prevailing on a "bugger" jump?

GAD!! It sure looks HOT!