LOL seriously, I'm so glad I posted a picture of me in my show clothes (do note that is what this thread is about) and every response was about how I'm holding my reins. She is not a pleasure horse, has a very high headset and I'm not about to let the rein excess be swinging around her legs. Let a judge DQ me, but that's how I'm riding THAT mare. End of story. Thanks for caring so much.
---
passion is when you put more energy into something than is required to do it. it is more than just enthusiasm or excitement, passion is ambition that is materialized into action to put as much heart, mind, body and soul into something as is possible. // <3 starlite - dream - lady - georgia
Green Broke
Join Date: Oct 2010
Location: Some times Llanelian - North wales, sometimes Hull in East Yorkshire (UK)
Posts: 3,679
• Horses:
5
This is me showing Ridden: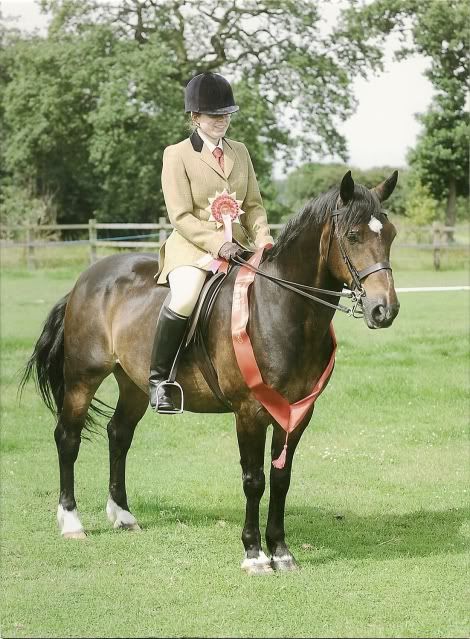 and Inhand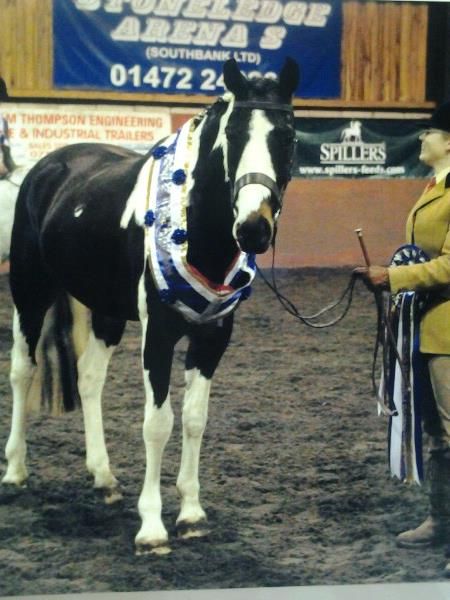 ---
RIDE your horse FORWARDS and keep him STRAIGHT


I am loving these photos. You all look beautifully turned out and your horses are gorgeous.
---
If you ever find yourself in a fair fight, it's because your tactics suck. ~ Marine 1SGT J. Reifinger
Quote:
Using equipment properly isn't a matter of breed standards.
Umm actually it is to a degree. Just like dressage riders hold their hands up higher then hunt seat riders do. Jumpers have more of a fold over fences and hunters have more of a "perch".
Holding western reins with one hand with a finger between or without a finger between does not have change the effect. Try it some day
FTR yes I do have experience with western. I used to ride western pleasure and trail at a Paint show barn I did a working student position at.
I am loving the pictures, kmdstar I LOVE the look of a well turned out western pleasure team. I think its just stunning and beautiful. And the blue looks great on you guys.
---
BB ~ 2014 Trakehner Bratty Mare ~ 1993 CSHA Em ~ 2007 Standardbred

---
Last edited by NBEventer; 01-07-2013 at

08:43 PM

.
Showing
Join Date: Jun 2011
Location: Cariboo, British Columbia
Posts: 11,770
• Horses:
3
One of last years' outfits for a horsemanship class.
Here is what I wore at my last show two years ago!
---
*-._.-*I am bilingual: I speak English and equestrianism!!! *-._.-*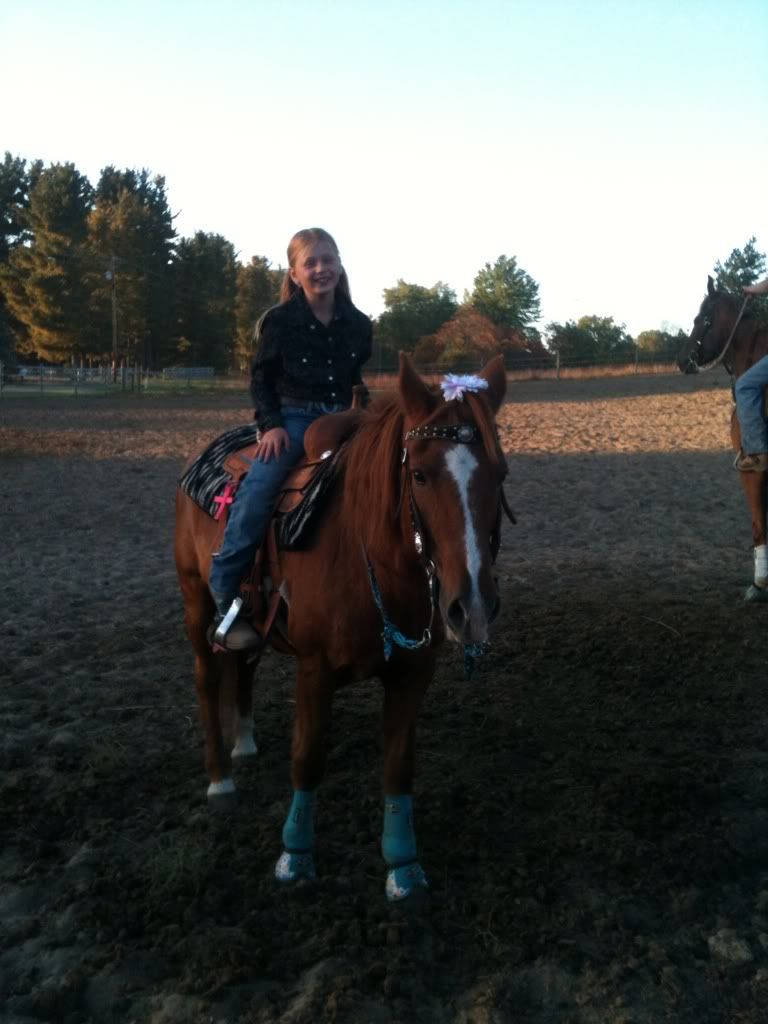 .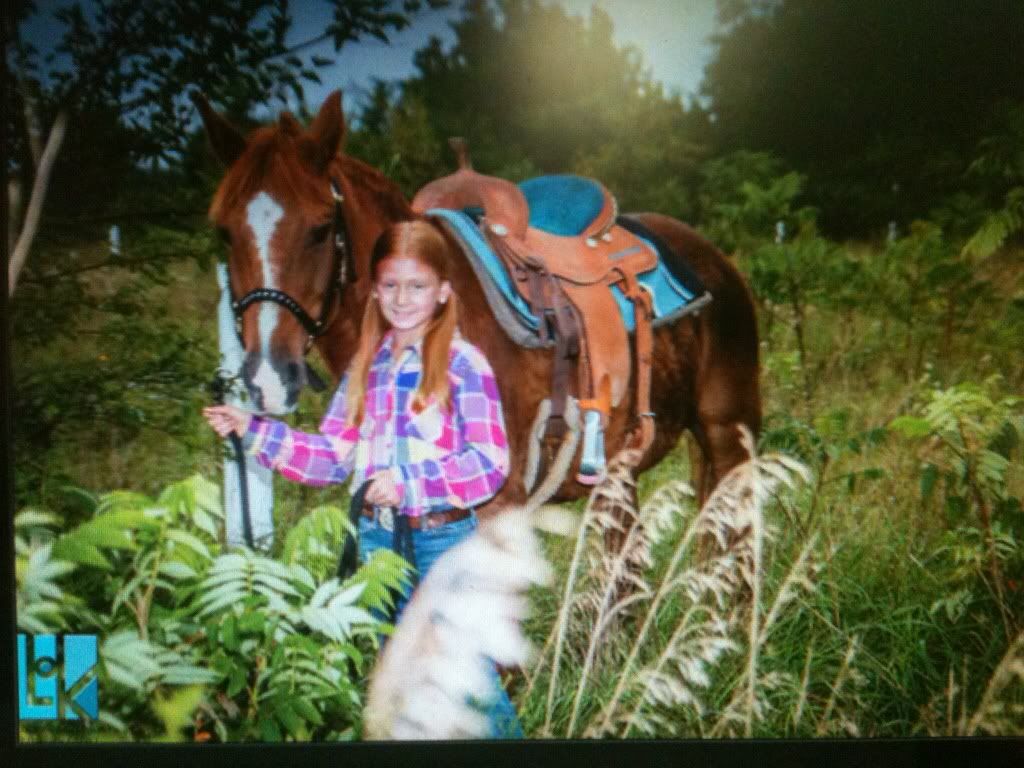 a few of daughters
Posted via Mobile Device
Here's my and my horse's show outfit from our first show last spring. My outfit has stayed pretty much the same, but he has a different saddle now and I no longer use the fleece pad underneath it. I also chose to do this particular class with his mane down, but I usually put it up in a running braid (the single braid in this photo is from my trainer's daughter who was playing with his mane after I finished)
Let me explain. Im a jumper that does "A" Shows. On the weekdays I show in a polo, and on weekends (when the classic is and all the big classes) I show in my jacket and show shirt. :) I know the last 2 are dark, but thats my classic gear. (the photographer was REALLY bad)
---
Horses are angels without wings!