Thames PC JellyBean Gymkana
---
well on sunday I went to the Thames PC Jelly Bean Gymkana here is what happend
Well woke up at 7.00, went back to sleep untill 7.15 :p
got up had brekkie got dressed etc etc.
loaded up car,
got cessie in
hosed her hind legs and removed poo from them
brushed mane and tale, plaited
put on boots and rug
loaded up
got down the road and realised I had forgotten my long boots
turned around and got them
drove off to thames
got to thames
tacked up etc
warmed up
Class 1. Best Presented Pony and Rider= 1st
Class 2. Best Mount Suitabl for Pony Club= 1st
Class 3. Rider on Flat= 1st
Class 4. Pair of Ponies= 1st
Lunch break
Class 5. Moro Bar Race (had to eat WHOLE moro bar, made me feel sick)= 1st
Class 6. Creeping Up Race= 1st
Class 7. Sack Race= 2nd
Class 8. Musical Mats= 2nd
Class 10. Walk, Trot, Canter, Jump and Halt= 1st
Class 11. Jelly Baby Gobble (jelly baby replaced with aeroplane)= 1st
Class 12. Rider Over Hurdles= 1st
Class 13. Rider Over Obstacles= 1st
Class 14. Bending= 2nd
There was going to be tip and out but by this time it was around 4.00 and we had been riding pretty much scince 10.
It was an awesome day
One downside though, my sunblock wore off part way through the day and I have a "helmet" burn/tan it has like the harness marks and I have a wee triangle of red lol, I think I may have to wear foundation tomorrow lol
Here are pictures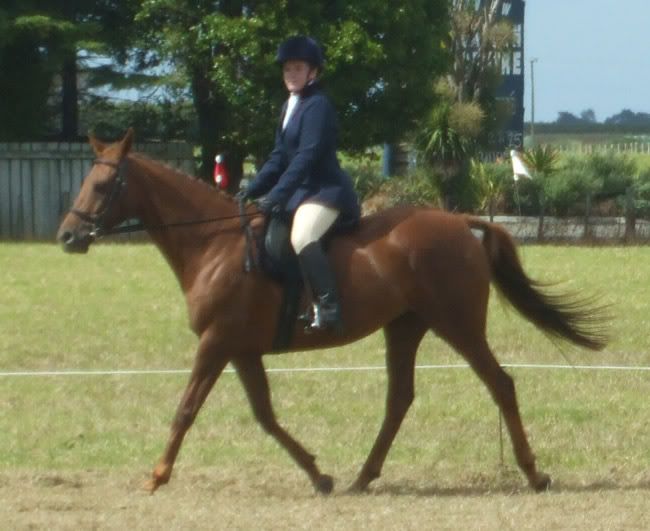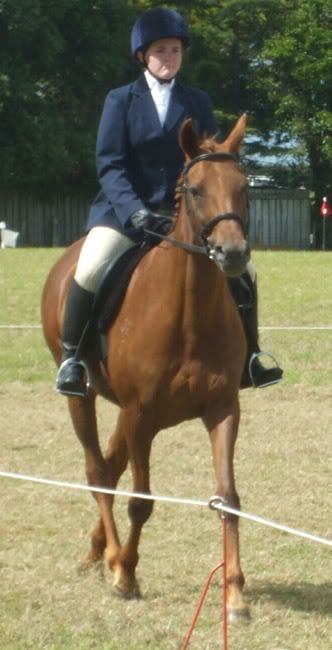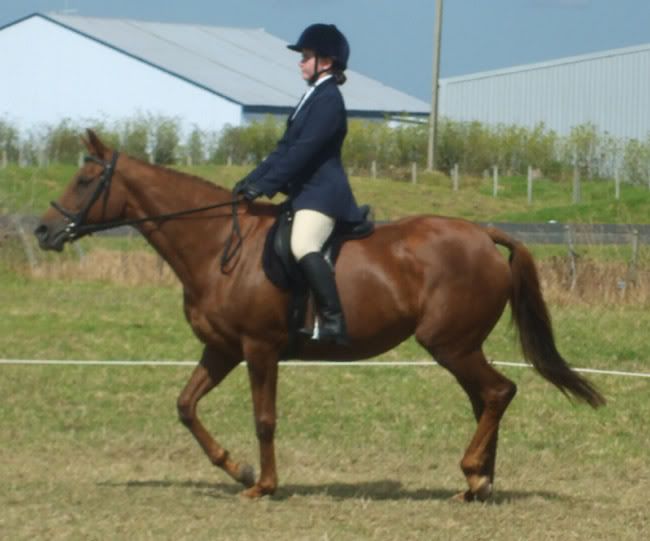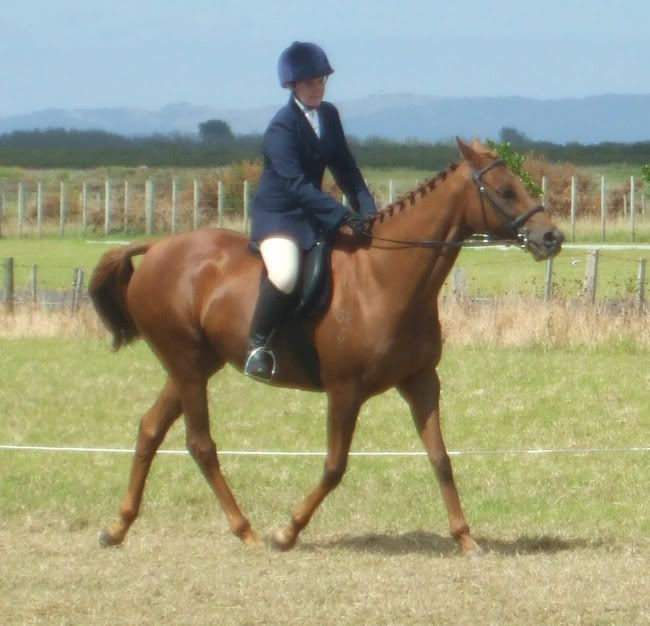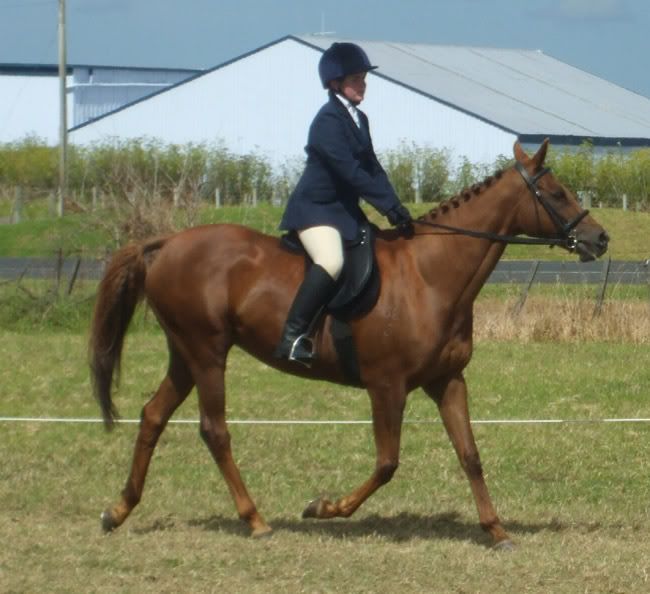 Wow, congrats you did so well and look great in the photos!
hey great job! did you get a high point award or was that not "that" kind of show? you guys look great with all the ribbons.
---
*+*Know Jumps Know Glory, No Jumps No Glory*+*
Thanks

It wasnt that kinda show really.