Wasn't sure all the pics would fit in one thread so I decided to start a new one for these pictures....About a couple weeks after the accident I gathered up the courage and walked out to where it had happened and took some pictures of the tree and the surrounding area. Some say its morbid but I needed to go out there and deal with the emotions of being in that area since I would most likely ride through that area and I thought it would be best if I dealt with the emotions on foot rather than when I was on horseback.... Here are the pics for those who are interested.....
Here is the tree he hit and the area where the bark is missing is where we think his head had hit the tree..oh and to the left of the tree can't see it but there is a sharp drop off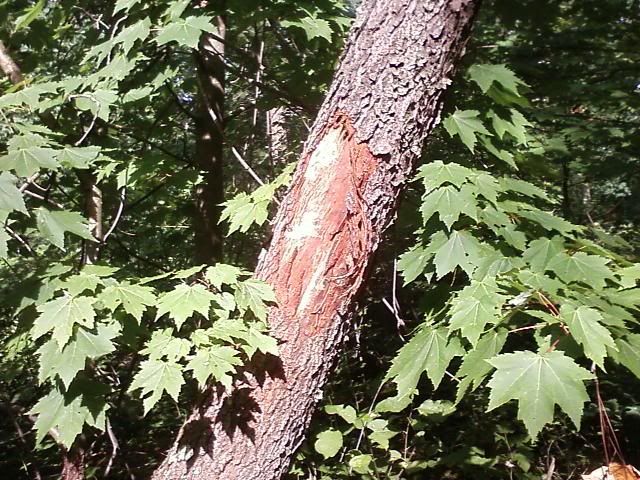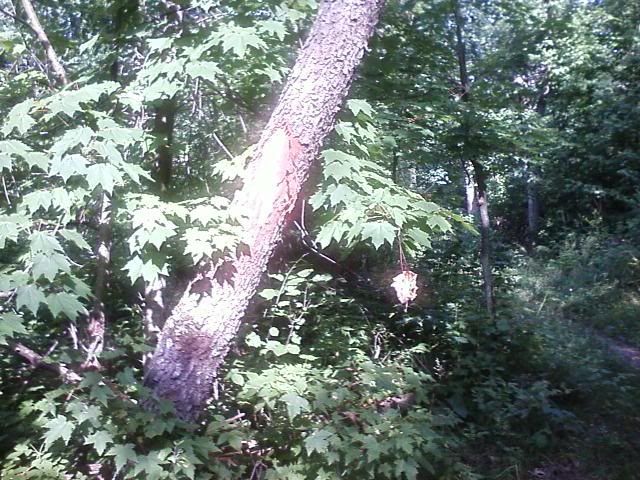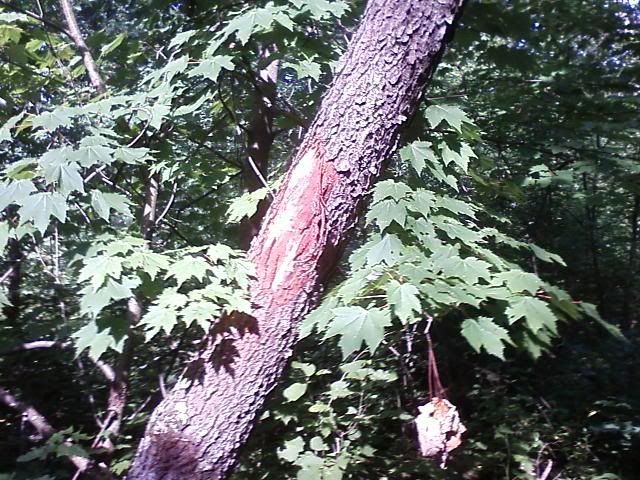 In these next two pics you can see where he had lain on the trail..also it kind of gives you an idea of how narrow the trail is...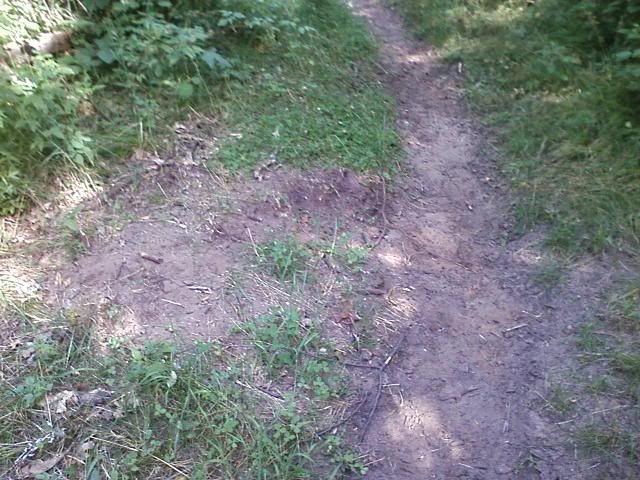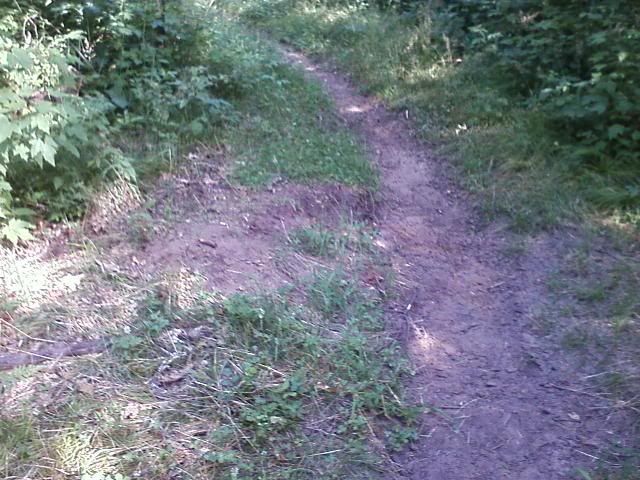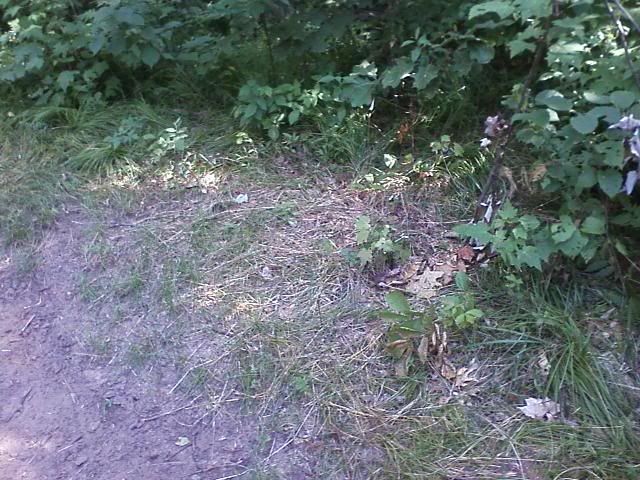 ---
Proud Mom of:
Grey Sky Aledo Elite, a.k.a Wolf- '09 grullo QH gelding
Apache-Paint/QH gelding ♥2003-2011♥ R.I.P ♥
Cowgirl I am so sorry for your loss of your dear friend Apache
It brought tears to my eyes too
By taking pictures of the accident sight brings closure to this
my heart goes out to you and your family
---
Country Woman


---
Last edited by Country Woman; 01-31-2012 at

01:09 AM

.
He is very pretty, I love his fuzzies in a few of the pictures :) It's great that you got the courage to visit the place again, and smart that you did it on foot. It's one more step to moving forward with your horsey life, which is what Apache would have wanted. I still cannot even imagine what you went through, but there is a reason you felt the need to bail off and that you're still here today! Give all your love to your new horse, Wolf, and enjoy your life :)
Thank you Country Woman and amp23 :) He taught me so much and I feel blessed to have had him in my life even if it was for a short period of time. I thank God every day that I bailed off and was able to come home to my 3 young children..My dad says that it probably was my Grandpa there with me and he urged me to jump. I am a person who believes in everything happens for a reason,however I still wonder what was the reason for that happening. My DH swears it was fate and Wolf was meant to come into my life when he did. :) There has been a few times where after working with him I will just be standing in the pasture hanging out with him and the ache of missing Apache gets to be too much and I cry. Wolf will walk up to me,nuzzle my cheek and then put his head over my shoulder so I can throw my arms around his neck..He stands calmly and so still as I drench his neck with tears. I know you shouldn't put human emotions on horses but its like he senses that I'm upset and he tries to comfort me in his own way.
---
Proud Mom of:
Grey Sky Aledo Elite, a.k.a Wolf- '09 grullo QH gelding
Apache-Paint/QH gelding ♥2003-2011♥ R.I.P ♥
Animals do sense emotion, especially horses. I also believe everything happens for a reason, and your husband is probably right that it was fate for you to end up with Wolf. That's awesome that he's that "understanding" and will stand calmly for you to let out your emotion.. Some aren't that patient (like mine probably) lol. Do you have any pictures with Wolf?
I agree with amp23
animals do feel your emotions. My cat can sense when I am upset
he comes up and snuggles when I need it

And I know horses feel emotion too
---
Country Woman


I'm now bawling my eyes out just reading it, I can't imagine how you must feel!

Wolf will never replace apache but eventually you'll form your own relationship
Posted via Mobile Device
:) Yeah I really lucked out in getting Wolf. He is so darn laid back and level headed. Especially for a stud. He prefers to be near me than hanging with his 36 yr old pasture mate Starski(gelding). lol Here is a couple pics of the handsome boy..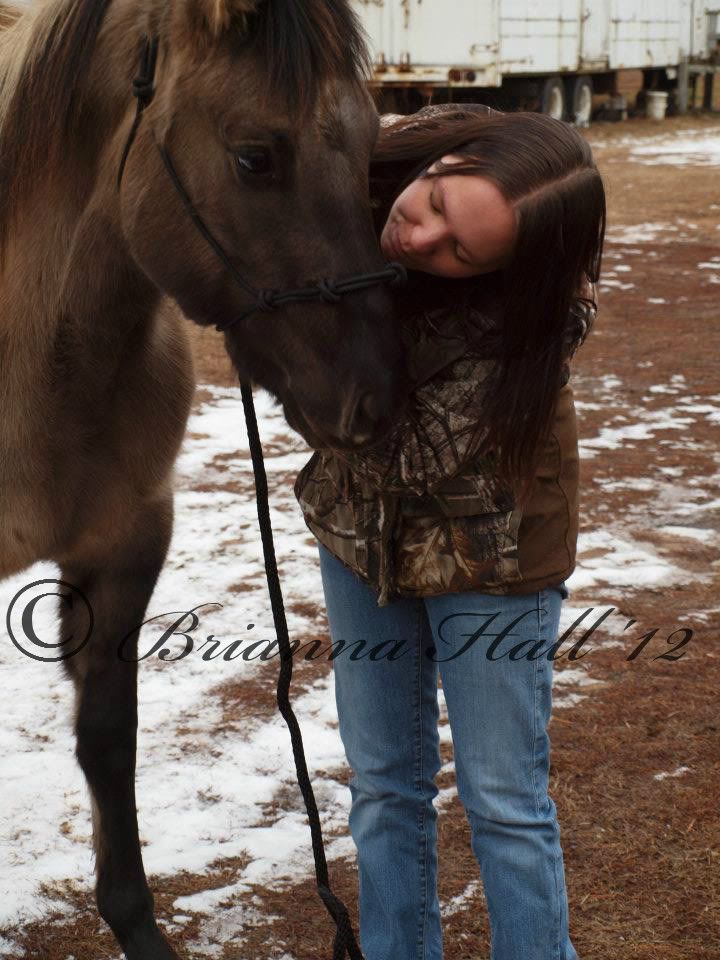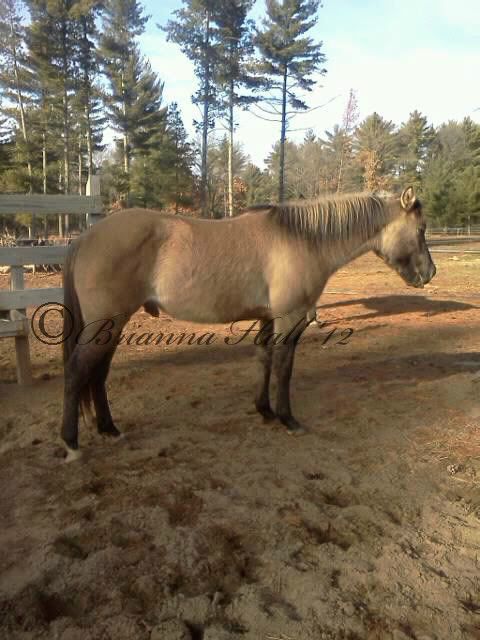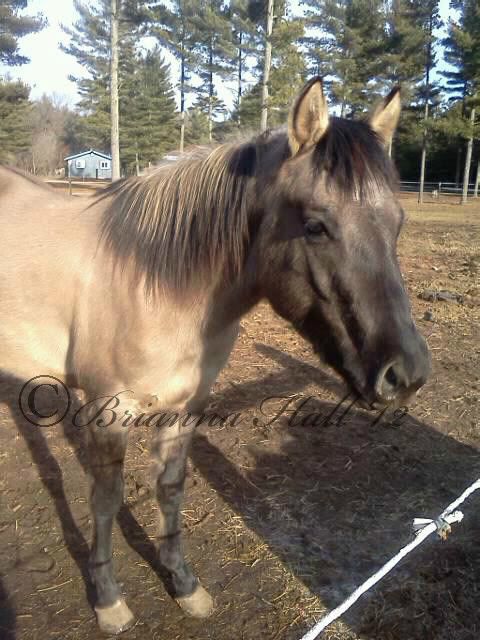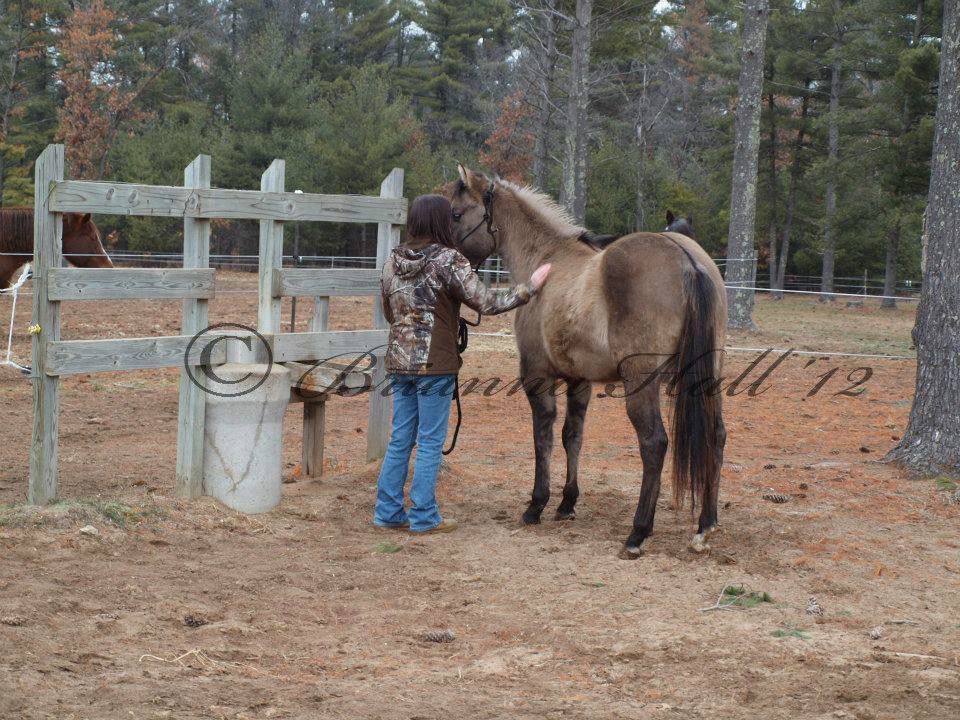 To me Wolf has been my savior because I was quickly heading down a dark road of depression and he has given me something to reach for and look forward to...
---
Proud Mom of:
Grey Sky Aledo Elite, a.k.a Wolf- '09 grullo QH gelding
Apache-Paint/QH gelding ♥2003-2011♥ R.I.P ♥
He is adorable! The name Wolf really fits him. Having something to look forward to is definitely important. You are both lucky to have each other :)
I'm so sorry for your loss, he was such a handsome guy, I was bawling after I read your story, I cannot imagine losing a horse that way.

I love wolf, he reminds me of my old guy Blue, I have a soft spot for grulla's