3 questions. gullet, flysheet, and silver fox
---
Silver fox
So I'm going to get back into English riding. The saddle I have now is a calvary Bona Allen saddle and does not fit my horse. I want a wintec but before I buy one I guess I'm just afraid I will become disheartened at some point and give up, so I don't want to make the largest investment ever just yet. So I was thinking about about buying a silver fox because the price is right for the investment and I won't be upset if I do decide to quit and I haven't got to worry about the financial burden I gave myself at some point.
Good idea? Bad idea? Anyone like their silver fox saddle? Anything to beware of?
Gullet
How the heck do I measure my horse to make sure the gullet will fit before I order the saddle online? It has a set size but I also don't want to order it if its not going to fit my horse.
Fly Sheet
So at my ventures at the Horse World Expo I picked up a fly sheet. But when I put it on him to see if it fit it didn't look anything like how my winter blanket fits him. It has no leg straps and no tail flap. Do they size and fit differently? Do you think from the pics this will work for him? Maybe this is a cooling sheet or a dressing sheet instead???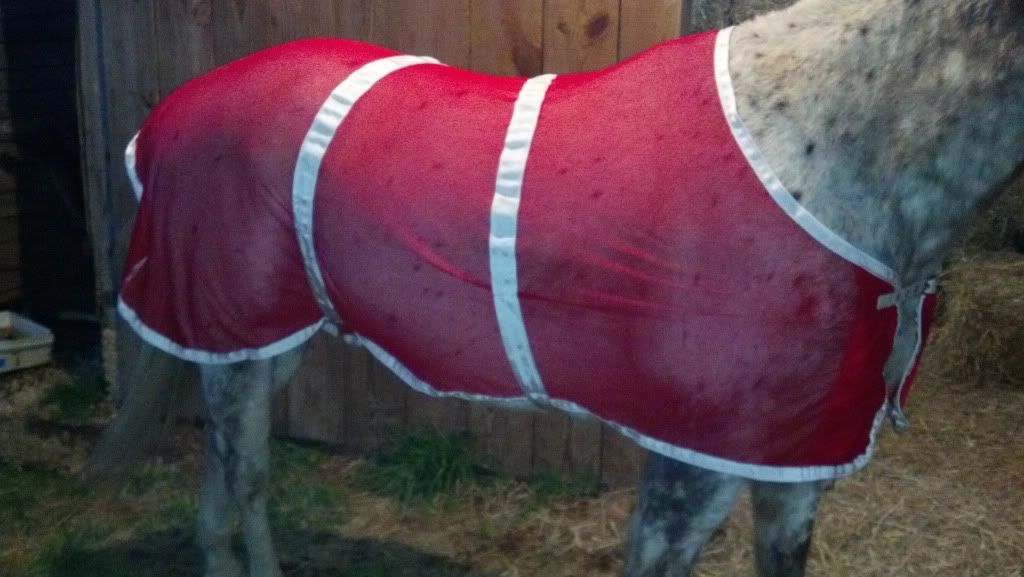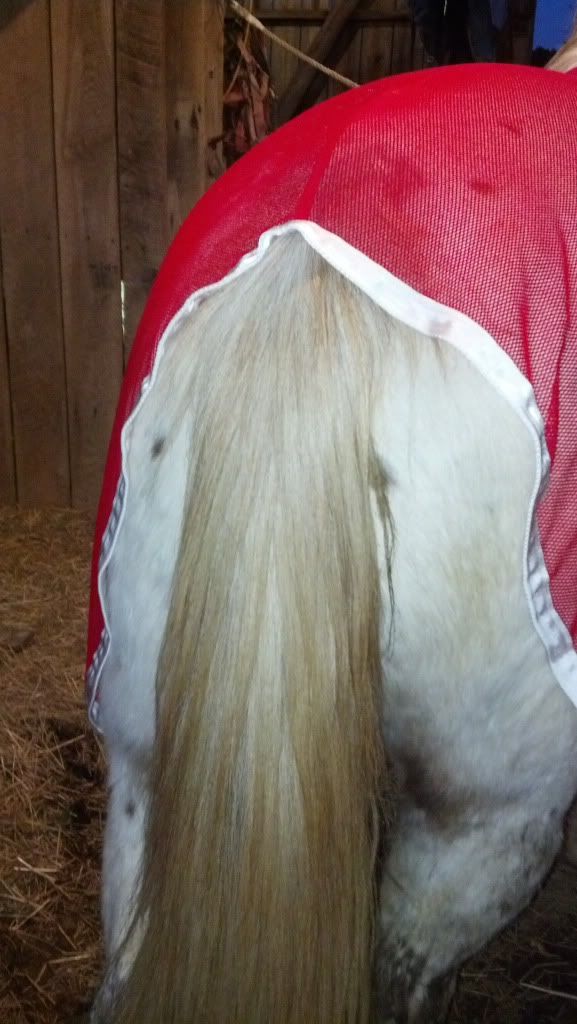 Maybe I'm just losing it lately. :P
Posted via Mobile Device
yes no maybe???
---
-CC
Quote:
Well you know what they say, whatever you want to do there's an App for that
I have no comment on the fly sheet.

As to the saddle, I wouldn't waste the money. Look for a used saddle in your area that you can try on your horse. It doesn't have to be in show condition obviously so you should be able to find a decent deal that will allow you to try the saddle on your horse and see if it fits. Then if you decide that English isn't for you, you can resell the saddle instead of having a piece of junk lying around.
Your fly sheet looks like it's several inches too small.
---
I thought so also on the fly sheet. The only thing is that in his blanket he measures 73" and we have a 75" blanket on him that fits. That fly sheet is a 76" I'm just a little confused. :P
---
-CC
Quote:
Well you know what they say, whatever you want to do there's an App for that
Stay away from the saddle. Buy a used wintec. There are some stickys here for the saddle fitting. That fly sheet is way to small but they normally don't have leg straps and some may or may not have a tail flap. Each brand will measure slightly differently.
Thanks. :)
Posted via Mobile Device