Barrel Racing Pads
---
Preferably not too expensive. ( I can't afford anything like best evers or impact gels ) Just looking for a good quality, light weight, saddle bad to run barrels in. I don't want it shaped. I don't have a clue where to start looking, I've never ran barrels before. What do you use?
I'd love to have something like the pad on this horse!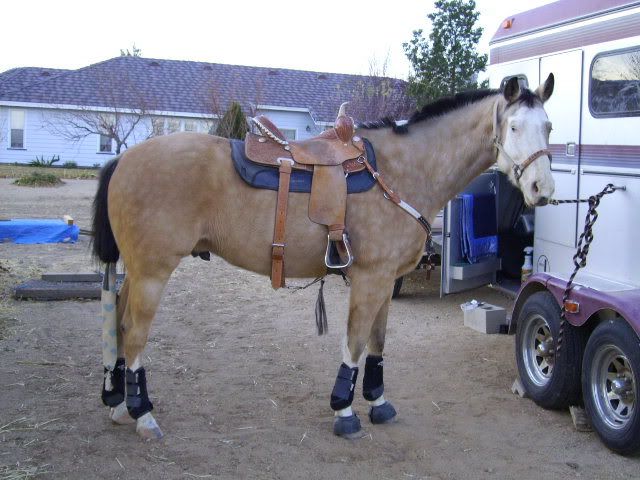 Whats your price range?
---
Conformation is how far the horse CAN go,
Mind is how far the horse WILL go,
Training is how far it DOES go.
use whatever saddlepad you have that works with your saddle.
Could anyone tell me what saddle pad that may be in the picture??
The words "good quality" and "inexpensive" don't necessarily go together.

Not shaped? What is your reasoning for not wanting it shaped? Is your horse's back flat as a board?

I can't read any brand name on the pad so it'd be a wild guess.

Yes, a good pad is expensive. But when you consider the fact it will last much longer than a cheaper pad, it's really not that much more expensive in the end.

I myself am a fan of 5 Star pads and Impact Gel pads. And if I remember correctly, I only paid about $150 for my 1/2" pad by 5 Star. Got it from a dealer on EBay.

Are you working with a trainer for barrels? Since you said you've never done it before.
Posted via Mobile Device