Compare 3 Abetta saddles for fit please
---
I acquired my first Abetta saddle maybe 5 years ago when I had a bad shoulder and needed something really light. Turned out I really liked it. I've been happy with the fit for Elwood but since it is purple I've been looking for a really good deal on a black one ever since.
So I've come across some excellent prices on 2 black one's but they are not the round skirted classic style as the purple one is. One is an Arabian tree, the other the Endurance model.
Putting pics up of all 3, does any one of three seem to be a better fit than the other 2?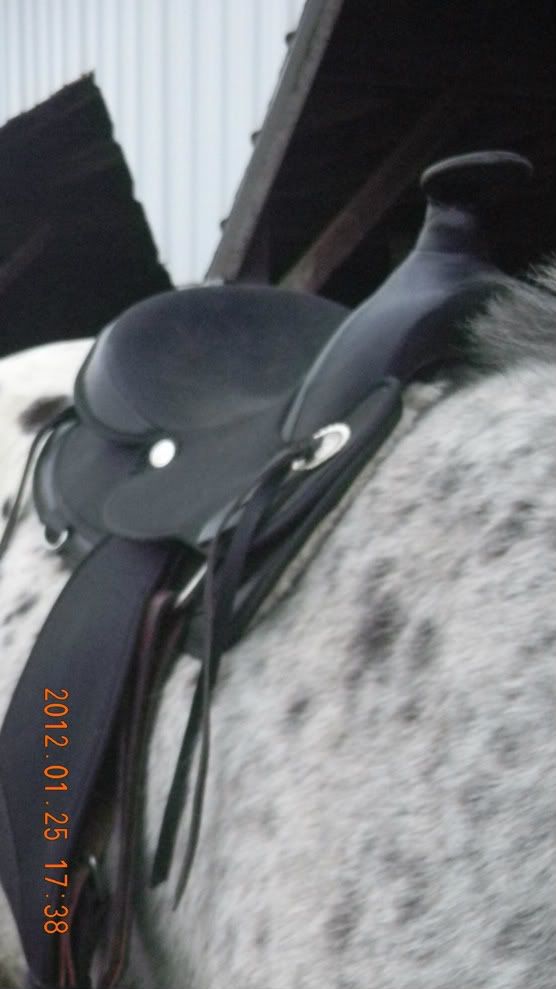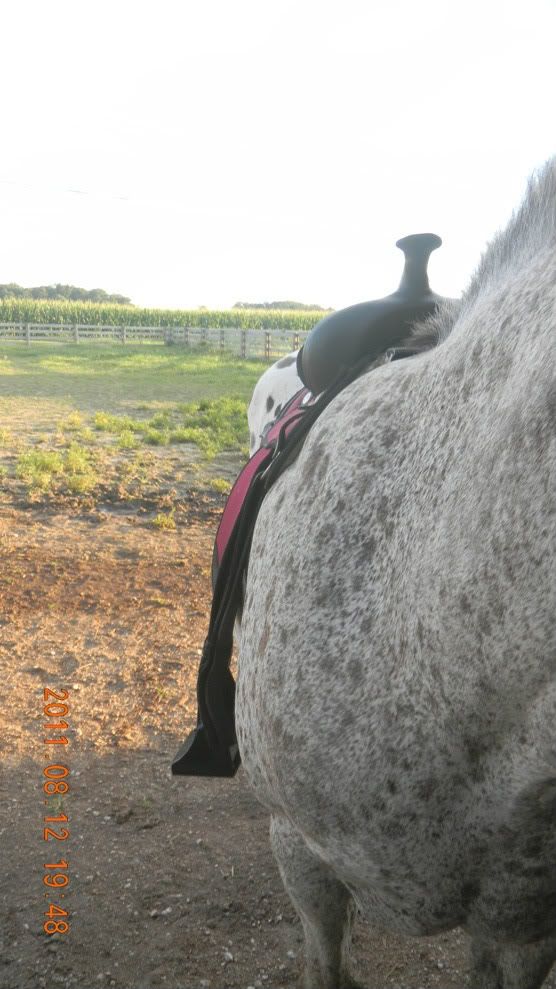 more to come:
---
I'm in favor of the pink one... I like how it molds with the horse but doesn't pinch the withers. I'm no expert, but that'd probably be my choice out of the three.
Well, I guess it is what it is.

Thanks
---
Agreed....I very, very rarely see a synthetic western saddle that fits correctly, but that pink one is probably as close as you're going to get.
---
Pssh.I didn't pick up the wrong lead
It's called a counter canter...
...A very advanced maneuver.
I need to think about if I'm going to keep one of the black ones at least for a while, and then which one.

The endurance seems to sit a bit low in the front, I like the longer sides with the rigging farther back, and the hornless feature.

The Arabian fits pretty good in front I think, it has a Cheyenne roll and the seat is comfortable, also the smaller swells make the seat a bit roomier.

What do you think between the 2 of them?

I'm leaning towards listing the endurance one on craigslist.
---
I think the endurance saddle sits too low against the withers and is likely to pinch... but it'd be my choice between that and the other one which really just looks off.
both of those black ones are too wide, The endurance one is supposed to sit up high enough for good air flow down the spine. The red one is the only one that fits.
Agreed. The purple one fits the best out of the three. The endurance model nor the other black one do not follow the curve of the horses' spine and would make your horse very sore, plus they are both just too wide.
I think the purple one looks good with the horses' color as well. I too love Abettas. Good saddles for the price. Good luck to you.