Congress Leather bridle (western)
---
I recently bought a horse and with him we were given this bridle by Congress Leather. Out of curiosity, I thought I'd see if I could find any information about it and couldn't find anything about it anywhere. I looked for it on the Congress Leather website and on ebay and didn't see it, so I thought I'd see if anyone knew anything about it (quality, price, etc.)
Not a very good picture; my camera's lost, but oh well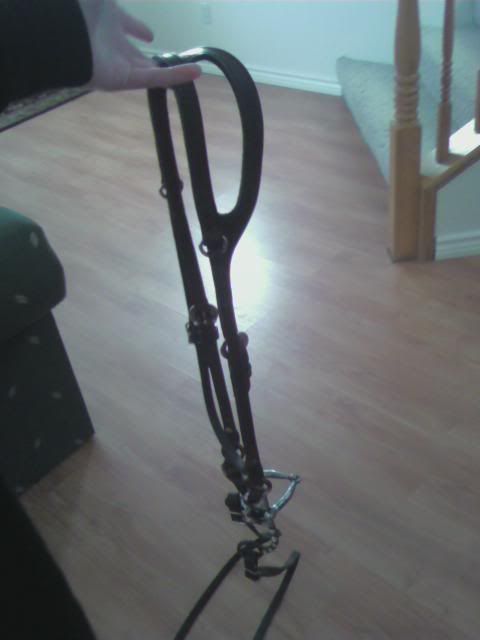 Yea, looks like a pretty typical working headstall.
I mean like if maybe someone has one or knows anything about them, the quality of it and stuff
There are a few show headstalls by Congress Leather currently on eBay. Looks like they're going for around $100...so I'd guess kind of a mid-range quality. Sounds like a nice working headstall to me!

Is that your new horse in your avatar? If so, he is a beauty!!
he's not the new one but he definitely is gorgeous =)