Magic's color is lime green (as of right now.) I only have a lime green rope halter and lead rope, so it might change. He looks stunning in bright baby blue as well :)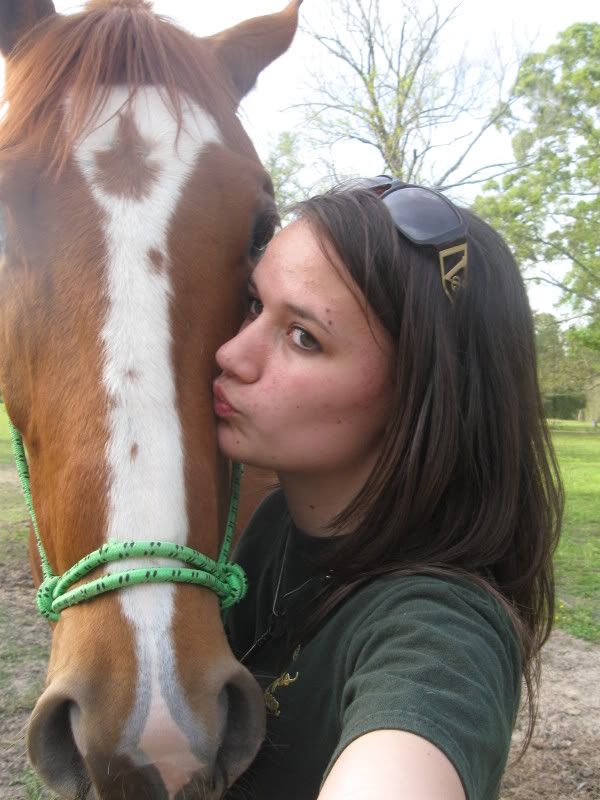 KISSES!!!!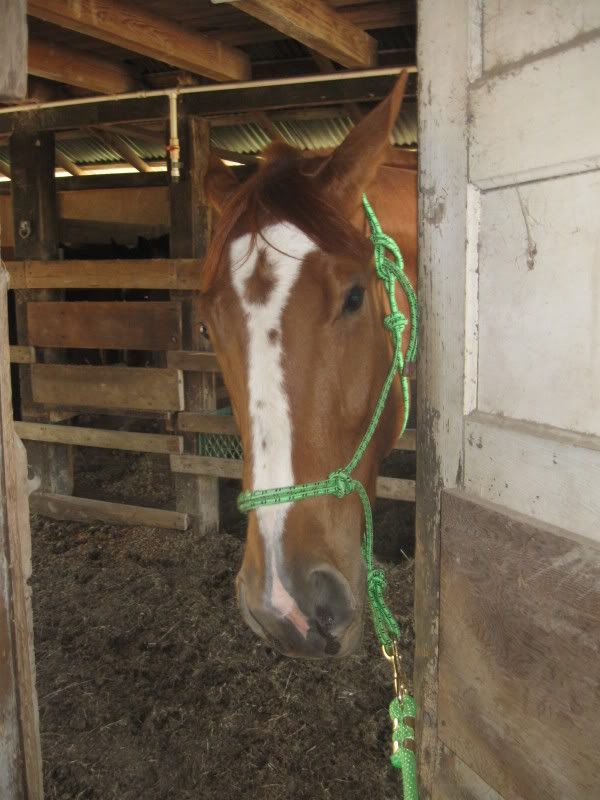 Peeking in the tack room. What a goof ball!
My horses color is navy blue with grey and burgandy accents. Her halter, lead rope, both saddle pads, med. weight and light weight blankets, and both coolers are all navy. Her splint boots would also be navy but i had to get purple cuz of barn colors. =/ O well. haha I might have some other navy stuff for her, but I can't remember.
Jersey, my Dark Bay TB is in Hot Pink. :]

Luna, a little dark bay (no white, shes reg. as black) is in purple + silver
and Darby, a flashy pale chestnut (3 stockings and a blaze) is in hunter green. he isnt a red or warm coloured chestnut, he is more beige than red.
i don't have a horse so there for they don't have a colour. But i really love baby yellow on a piebald (i think its called (black & white)
I'm not one who has to have everything matching, or really a color theme for each horse. However, I am a big fan of fun and bright colors in general.

My Palomino wore blue most of the time. I love yellow though, and it's the worst possible color with palomino, so now that I bought a new horse that's seal brown (nearly black) I'm using some of that. I made him blue and yellow reins, and just bought yellow polos :). He's also super cute in blues, and I guess burgundy is my preferred "conservative" color.

You know the Amigo blankets that come in all the unusual colors? Love them! My horse has one red and one baby blue (and I would love the green). I love seeing him out in the field like that...his navy blanky bores me and makes me sad.
My mares color is Lime green.
Dean is a hot pink TB hehe ;) (I keep telling him that real men wear pink.)
lol... maybe its boring but magic's main "color" is black
i like him to look professional
---
The wind of heaven is that which blows between a horse's ears - Arabian Proverb
R.I.P Michele and Sierra